The Recruit stars Laura Haddock and Noah Centineo in a reality-defying series about a CIA lawyer and a former CIA asset now stuck in an Arizona prison. It's a lot of fun and excitement with danger and laughs worked into a runaway train of a story.
The Recruit in the story is Owen Hendricks (Noah Centineo). He's 24, a freshly minted lawyer. He's got a job with the CIA. He's the kind of guy who doesn't really know what he's doing. He gets by on wits, intuition, and luck. If it weren't for that, he would have been murdered every 5 minutes in this series.
Meet the Characters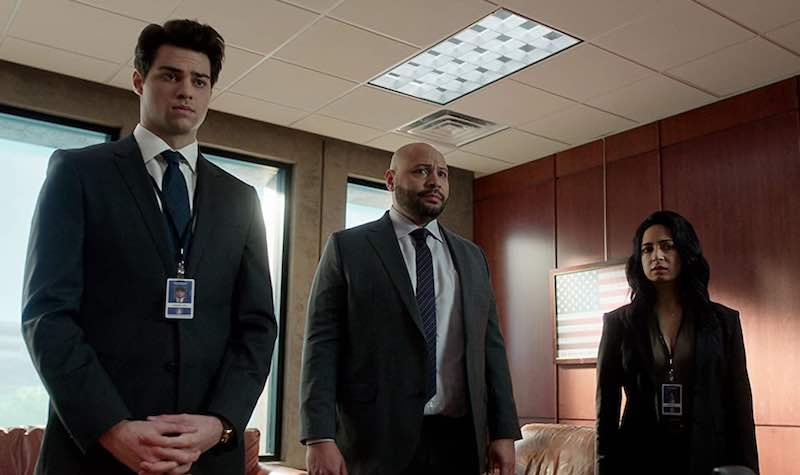 The first people Owen meets at work are Violet Ebner (Aarti Mann) and Lester Kitchens (Colton Dunn). These two quickly teach him that everyone at the CIA is out to stab him in the back and pin all their screwups on him.
Next he meets Janus (Kristian Bruun) who is trying to manage an out of control situation that he's sure is going to land right on him and he's terrified.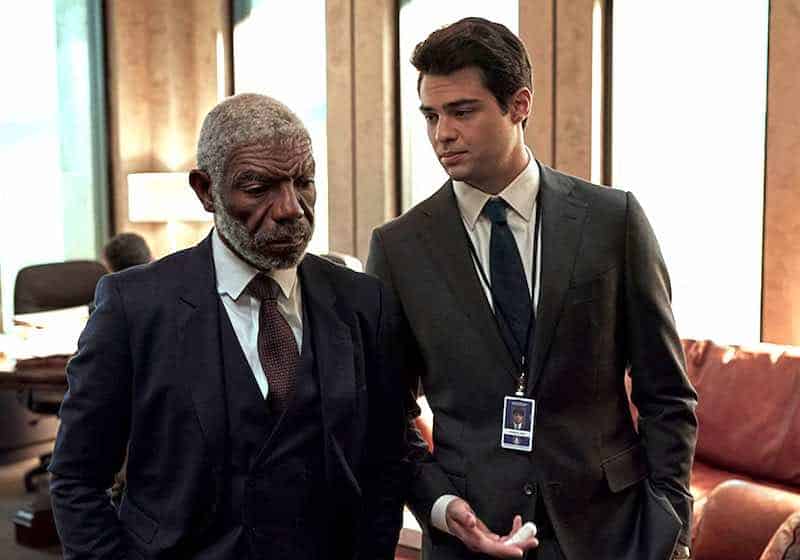 His boss, Walter Nyland (Vondie Curtis-Hall), doesn't want any crap landing on his desk either. Another worker, Amelia (Kaylah Zander), tells him they will be dating. She dictates when, where, and how they date.
It's everyone looking out for number one. Attending to the security of the U.S. is way down on their to-do lists.
Somehow Owen outsmarts and helps all these unlikely characters who want to ruin him. He does it by being a fast learner and a fast runner.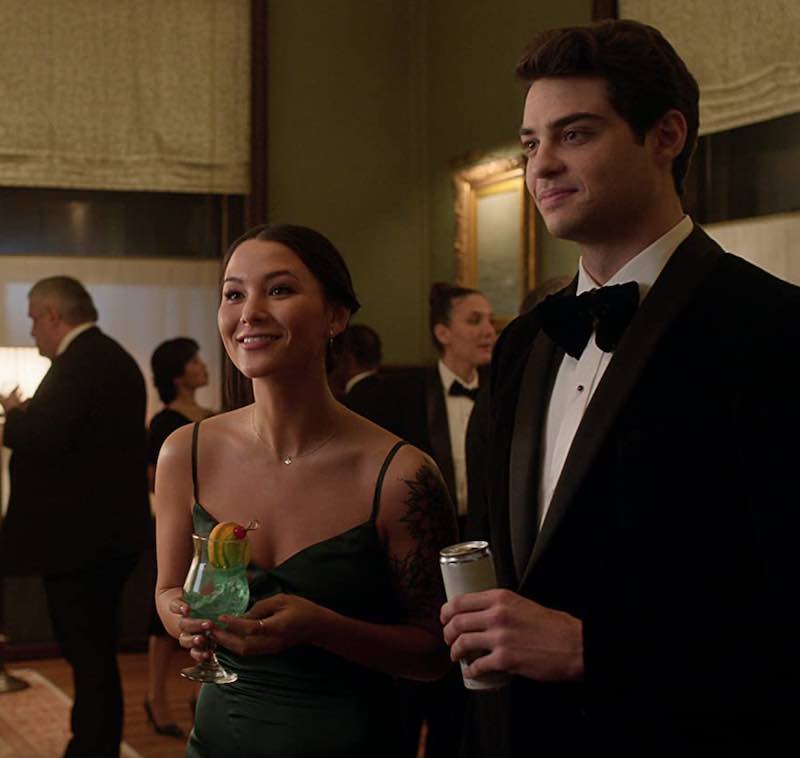 Owen shares an apartment with his ex-girlfriend Hannah (Fivel Stewart) and his college friend Terence (Daniel Quincy Annoh). Owen's not above asking them for help when he gets himself in trouble, which is often.
And the dangerous characters?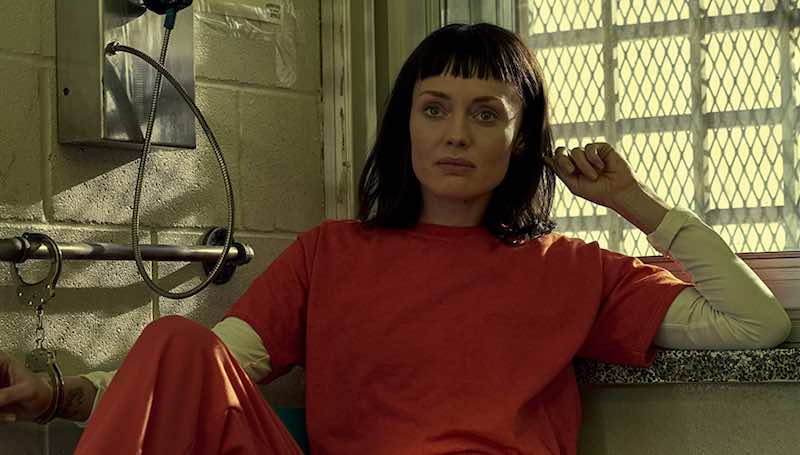 Max Meladze (Laura Haddock) used to be a CIA asset in place in Belarus working inside the Russian mob. Except now she's in an Arizona prison. She sent a letter to the CIA threatening to give away classified information if they didn't get her out of jail.
Owen, being the new guy, got the job nobody wanted – do something about Max. He went to Arizona to meet her and that's where all his troubles began. Once Max was in his life, he couldn't get her out. She brought killers, blackmail, and mayhem of many kinds trailing behind her. Getting her out of jail was just the first step. Along the way he was beaten, kidnapped, had his fingernail pulled out, and sent on so many airplanes to so many different places, he didn't get home for days.
Once Owen had Max out of jail, the CIA wanted her back. Agent Dawn Gilbane (Angel Parker), who was handy with a pair of pliars, wanted to put Max back in Belarus and use her as an asset again.
Owen had to arrange to get Max back in acton. More plane trips. More danger. More people shooting at Max or Owen or people around them.
Just when you think the situation is almost resolved and Owen's life might return to a state where he isn't almost murdered every five minutes, there's a big cliffhanger. Okay, bring on season 2, Netflix.
Overall thoughts about The Recruit
This series on Netflix is far-fetched in terms of reality but a ton of fun in terms of entertainment. The actors have outstanding chemistry and everyone turns in a good performance. The pace never lets up, the surprises and convolutions in the plot are constant, and the cliffhanger at the end demands a second season of dangerous antics with Owen Hendricks.
If you watch it, I'd love to hear your thoughts on this series.