The Thaw (Odwilz) brings a police drama to HBO Max from Poland. The lead character is a woman detective beautifully played by Katarzyna Wajda. This series was well-written, full of suspense and danger, and keeps you guessing until the very end.
The characters in The Thaw (Odwilz) were serious and unsmiling. There was no levity in this 6 episode series, unless you count one cop's penchant for peanuts as humor. The series was created and written by Marta Szymanek.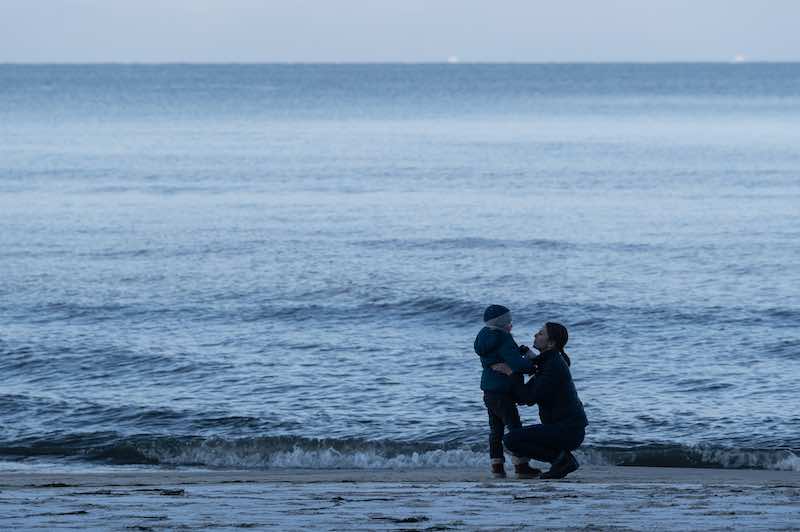 Although a woman wrote the series, it overused one trope that I'm tired of watching. It's the 'working mom with unpredictable hours struggles to care for her child' trope. Her father-in-law was her main child care support when the series began.
When the series opened Katarzyna Zawieja (Katarzyna Wajda) and her father-in-law were hearing that Zawieja's husband's death 6 months ago had been judged a suicide. Neither of them agreed with this determination.
About that time Zawieja was assigned to a case where a young woman was found dead in the Oder River. She had just given birth and the baby couldn't be found. During the around the clock investigation into this case, Zawieja came round to the idea maybe her husband really was a suicide. This made her father-in-law angry and he threw the little girl back into her mother's hands. She handled the responsibility in various ways, none of them perfect.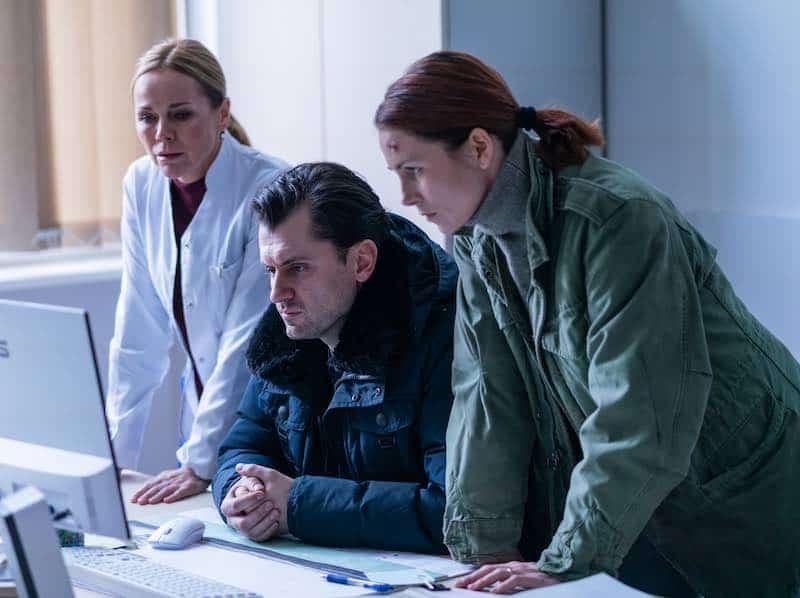 The woman in the river was the daughter of a well-known prosecutor (Boguslaw Linda). The woman's step mother was a psychiatrist (Monika Krzywkowska). The clues led every which way, including to some psychiatric patients. Zawieja and her partner Trepa (Bartlomiej Kotschedoff) investigated there, in a prison, and among known criminals.
The dead woman's husband (Marcin Zarzeczny) was a suspect, of course. So was her best friend Anka (Malgorzata Gorol).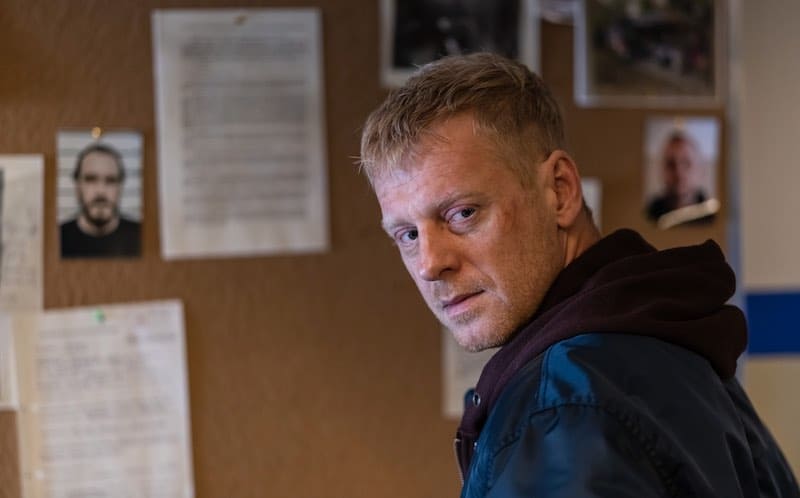 In addition to her partner Trepa, Zawieja worked with Bogdan (Juliusz Chrzastowski).She seemed irritated by him at first, but as time went by we learned he was her husband's best friend. He helped her process the idea that her husband might really have committed suicide.
Sometimes the series moved a bit slowly, especially in episode 5. But in episode 6 when everything was solved it moved fast. The grim nature of the story made it feel a bit heavy. I thought the series was well-directed and beautifully filmed. Most films from Poland I've reviewed here have been quite good.
The theme song was sung by Billie Eilish. So many foreign films and TV series use American music in their soundtracks. It's a global language.
If you watch this, I'd love to hear your thoughts about it.