The Time It Takes (El tiempo que te doy) takes a different approach to thinking about love, loss, and grief. The Spanish series of 10 shorts takes us from the beginning to the end of a relationship (or is it the end?).
The Time It Takes (El tiempo que te doy) is basically a two-hander, although there are many secondary characters. Every episode involves Lina (Nadia de Santiago) and Nico (Álvaro Cervantes).
The 10 episodes follow a unique structure. You'll understand why when you watch. Each episode is about 12 minutes long. The first is titled "1 minute of the present and 10 minutes of the past." The next episode is more of the present and less of the past until we reach the final episode which is "10 minutes of the present and 1 minute of the past."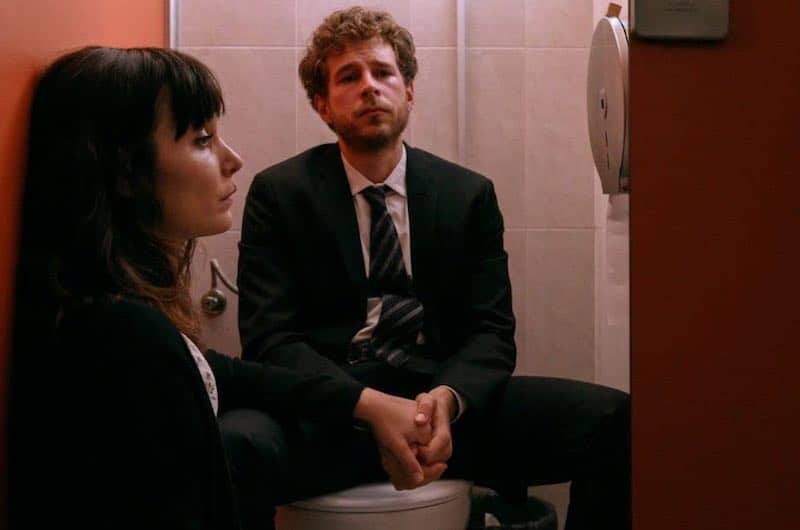 In the opening episode we see Lina and Nico meet and fall in love in the past, but in the one minute of the present we realize they are fighting and can't stand each other.
The story is told from Lina's point of view and through her memories of the past. She struggles with the breaking relationship with Nico and tries to move on in the present. A subplot about how both Lina and Nico handle the loss of a parent is an important aspect of Lina's current handling of her present life.
The Time It Takes was created, written and directed by Inés Pintor and Pablo Santidrián. It was beautifully filmed with numerous locations and some underwater scenes. The way Nadia de Santiago and Álvaro Cervantes were transformed from fresh-faced young lovers to careworn 30 somethings was well done.
Nadia de Santiago, who played such an innocent in Cable Girls, was excellent with this emotionally demanding role.
Overall I found the approach interesting. The thematic elements of love and grief were handled well. You'll find it on Netflix.