Tina, the biographical story of Tina Turner streaming on HBO Max, teems with electrifying performances showing how and why she reached the status of rock and roll icon.
Tina Turner sat down to be interviewed for the film, which was produced by her husband Erwin Bach. She's 81 now and struggles a bit to walk on those famous legs of hers, but she's still vital and full of insight.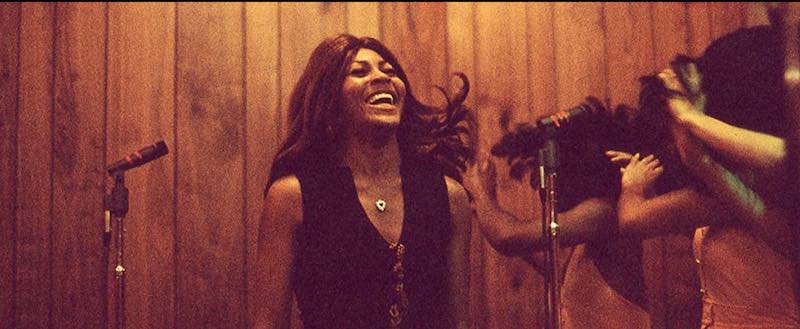 The film spans her whole life, with an emphasis on her career. Many songs are included in full. Her athletic performance style and full throated singing are a key part of her story.
The excellent use of archival footage of recording sessions and concerts along with family photos brought the past to life.
Her early life was unhappy. She came from a bad childhood and married an abusive man, Ike Turner. It isn't easy to leave an abuser and it took Tina many years to find the courage to do it.
When she did, she had to start over. She had to launch a solo career as a rock and roll singer at an age when most performers were 20 years younger than she was. She had to prove to managers and producers that she could sell records and fill venues. And she did it!
She rewrote the history of rock and roll by becoming the first black woman to capture the rock and roll world and call it her own.
All her life, she tried to forget her unhappy past, her unhappy marriage. People love the story of how she prevailed over her past and wouldn't stop asking her about it. She inspired so many with her story. Even this film relives it.
Her legacy is her courage and her music. Her story is about both. I think you'll enjoy reliving it with her in this documentary.
You'll find the soundtrack for Tina at tunefind.
Here's a sample.