I'm thinking Angie Tribeca is going to be something like a deadpanned Leslie Nielsen brought back to life as Rashida Jones to deliver insane material from the mind of Steve and Nancy Carell.
The series is a spoof of police procedurals. The cast plays it entirely straight. But they investigate crimes like the death of a ventriloquist's dummy.
Everything about this series exemplifies out-of-the-box thinking. Angie Tribeca debuts on January 17 on TBS with a 25-hour, commercial-free marathon of the first season's 10 episodes. Season 2, which was approved before season 1 even aired, will begin a regular week-to-week schedule on January 25.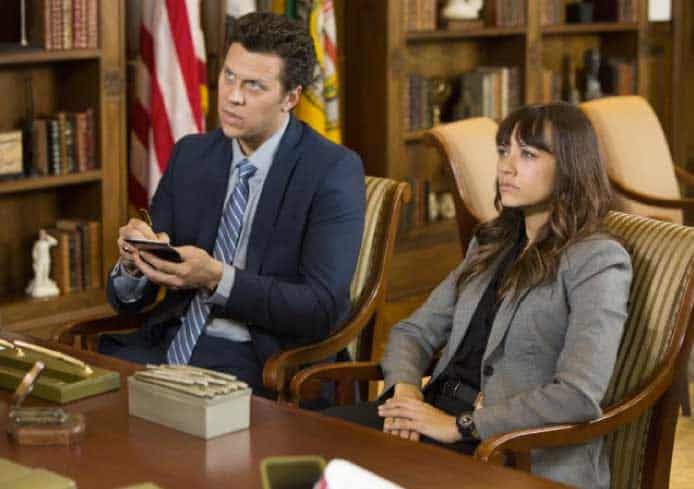 In addition to Rashida Jones, the cast also includes Hayes MacArthur, Jere Burns, Deon Cole and Andree Vermeulen.
The pilot features guest appearances by Lisa Kudrow, Alfred Molina, Nancy Carell, Gary Cole, and Matthew Glave. Going waaayyyy against type, Quincy Jones and Peggy Lipton will be in the pilot as Mr. and Mrs. Tribeca who are, oh, I don't know, who do you think?
Here's the plot summary on IMBD, which gives you a pretty good idea of how crazed and delirious the series will be:
From the twisted minds of Steve and Nancy Carell, Angie Tribeca is the greatest drama of our generation. Breaking ground and changing the television landscape, this epic series is mind-blowingly raw, gritty and unapologetic.
Yeah. Epic can be seen in the trailer.