In honor of my Weck's waitress Eva, who is a slam poet, I took a look at Don't Be Nice about a slam poetry team. It looks like an inspiring documentary and a primer for writing from the heart.
The film will be in theaters in September. Max Powers directed this look into the world of slam poets.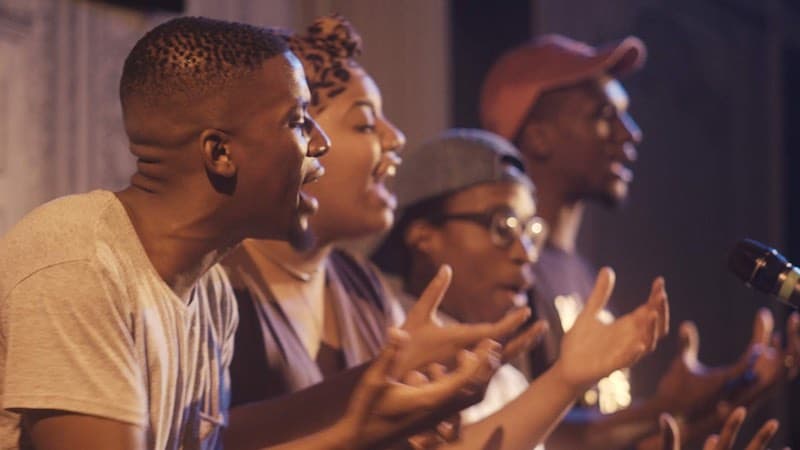 This mini review from Angie Driscoll when the film showed at Hot Docs is a good description of what the film is about.
The upstart Bowery Slam Poetry Team, made up of five African-American, Afro-Hispanic and queer poets in their 20s, prepares for the national championships. Mentored by a demanding coach who encourages them to push past their personal boundaries and write from a place of vulnerability, pain and honesty, the poets break down, break through and compose their best work ever. Timely and difficult, their spoken word slays-but will these soul-searching pieces about police violence and the whitewashing of Black culture be able to compete against choreographed crowd-pleasers for the title? Will opting to make a statement instead of a show spell their defeat? An emotional and inspiring film that gives insightful commentary on race, gender, identity and sexual politics in America today, "Don't Be Nice" is both an absorbing competition doc and a vital writer's workshop that proves once and for all that winning hearts and minds is the ultimate prize.

Angie Driscoll
The documentary begins a theatrical run in late September and looks like it will be worth watching for.
Check out the Poster