The Daughter is an Australian tragedy. It boasts a terrific cast. The film is based on The Wild Duck by Henrik Ibsen. Director Simon Stone worked on a production of The Wild Duck for the stage and reworked the story into The Daughter for this film.
The story tells about family secrets and the damage they do when they are revealed.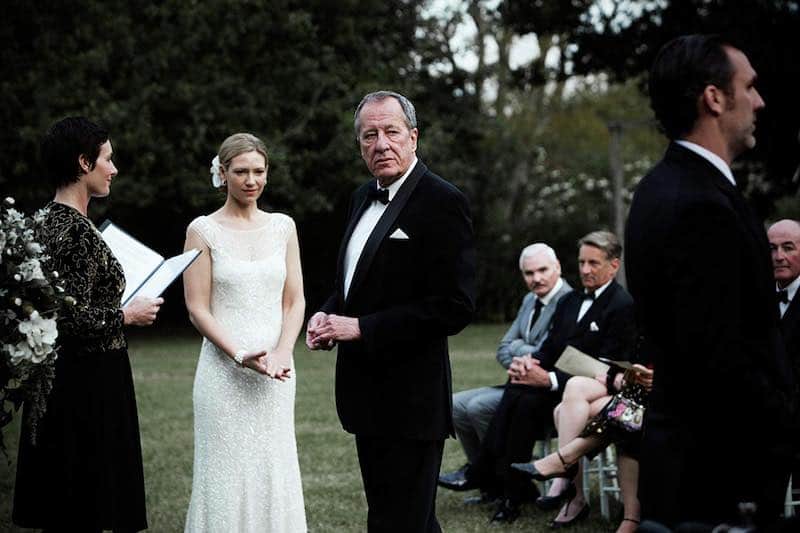 The story begins when Christian (Paul Schneider) returns to his childhood home after 15 years. His father Henry (Geoffrey Rush), who has just closed down the town's lumber mill and laid off most of the men in town, is about to marry a much younger woman Anna (Anna Torv).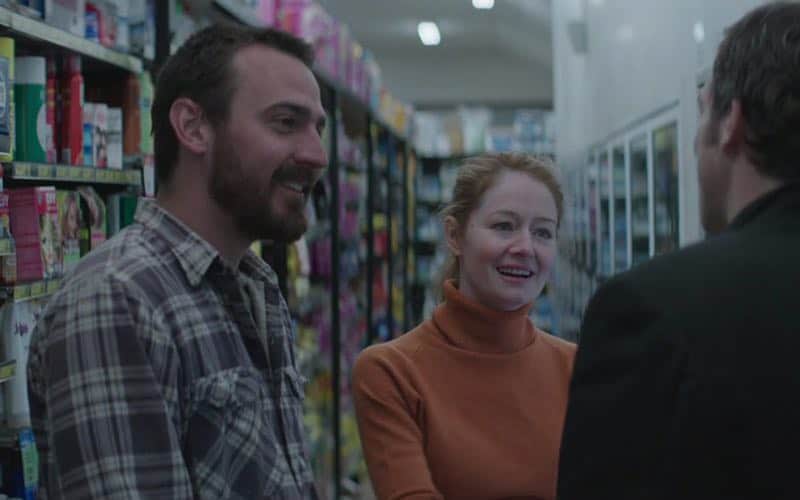 Christian runs into his mate from the old days, Oliver (Ewen Leslie). Oliver is married to Charlotte (Miranda Otto). They are the parents of Hedvig (Odessa Young), the daughter of the title. Oliver's dad, Walter (Sam Neill), is also a part of this family group.
Christian and Oliver celebrate their reunion by drinking everything in sight. A drunk Christian is not a good fellow to be around and he reveals secrets that were better left in the dark. Tragedy ensues.
The secret was obvious from the beginning – but then, I'm familiar with Ibsen. I thought the director used too much atmospheric trivia: clouds, trees, fog. But you can't blame him, he couldn't have done that on a theater stage. I was bothered by some continuity goofs: neckties in different states, times of the day jumping around impossibly.
The actors in the film were all very good and they delivered on the material. Australian Academy of Cinema and Television Arts Awards awards for acting went to both Odessa Young and Miranda Otto, as well as an adapted screenplay award to Simon Stone.
This is classic family drama from a long literary tradition. If that is your kind of storytelling, this should go on your watchlist. It's on Netflix and numerous other streamers.
This is Pinnable
Watch the Trailer
Have you seen The Daughter? What did you think of it?