Skate Kitchen from talented young writer/director Crystal Moselle is the story of a group of female skateboarders.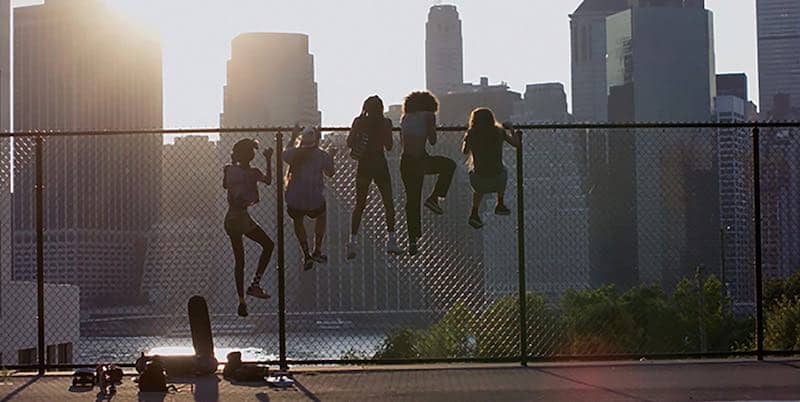 Judging from the 2 minutes we get to see in the trailer, the film is beautifully filmed. It has a cast of mostly non-actors, except for Jaden Smith. The skaters are played by Kabrina Adams, Rachelle Vinberg as Camille the lead character, Nina Moran, Ajani Russell, and Jules Lorenzo. There may be other main characters, it's difficult to tell on IMDB just who is who in this movie yet.
Here's the synopsis: "Camille's life as a lonely suburban teenager changes dramatically when she befriends a group of girl skateboarders. As she journeys deeper into this raw New York City subculture, she begins to understand the true meaning of friendship as well as her inner self."
The director befriended the group of girls who form an actual skate pack known as Skate Kitchen. They have an Instagram following. After learning about their lives and their culture for almost a year, the film was made. The young women in this subculture are close and supportive. They share everything with conversations about parents, sex, tampons, and their passion for skating. They also share the high emotion and drama of youth.
Skate Kitchen will be in theaters on August 10. I think my reaction to this movie might be like that kid who watches over her shoulder in delight as the skaters whiz by her and her mom.