The Lady in the Van stars Maggie Smith as a homeless woman, Mary Shepherd, who parks her van in a man's driveway and leaves it there for 15 years. Alex Jennings plays writer Alan Bennett, the man whose driveway is appropriated. It's based on a real story.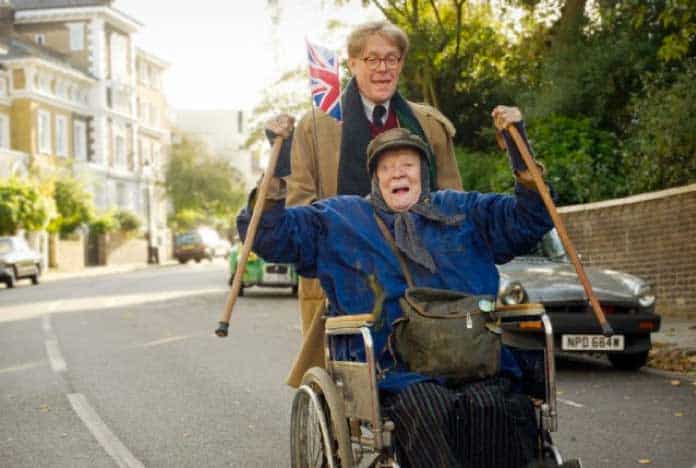 The film is based on a play by the same name by Alan Bennett, which he adapted for the film. Maggie Smith previously played Mary Shepherd in both the stage play and radio play of this story.
Smith looks like the grande dame of cranky in this story about an eccentric woman who just happened to find herself a home in the life of a writer who would turn her story into an award winning play.
Also in the film are Dominic Cooper, Frances de la Tour, Jim Broadbent, Sacha Dhawan, and many others.
The film opens in the US on January 15, 2016. Start your new year with Maggie Smith.