Unexpected is the story of not one, but two, unexpected pregnancies. The first is teacher Samantha Abbott (Cobie Smulders) and the second is her student Jasmine (Gail Bean). Fans of Cobie Smulders (like me!) are sure to enjoy seeing her take the lead in a film of her own.
The film is written by Megan Mercier and Kris Swanberg, and directed by Kris Swanberg.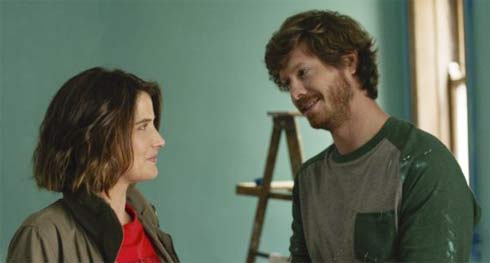 Playing Samantha's mother is Elizabeth McGovern, with Anders Holm as her husband John. To summarize, the film is a woman's effort in every way.
Neither of the mothers-to-be are quite sure what they want to do about their situations after their babies arrive, and they develop an unusual friendship as a result.
The film has received good reviews from the men who saw it at Sundance and elsewhere, but I haven't seen any reviews by women. If you see it, please stop by and let us know what you think.
The film is due out on July 24.