Maggie's Plan has a great cast, a female writer and director, and a plot idea that seems original in concept.
Here's the plot synopsis:
Maggie 's plan to have a baby on her own is derailed when she falls in love with John, a married man, destroying his volatile marriage to the brilliant and impossible Georgette. But one daughter and three years later, Maggie is out of love and in a quandary: what do you do when you suspect your man and his ex wife are actually perfect for each other?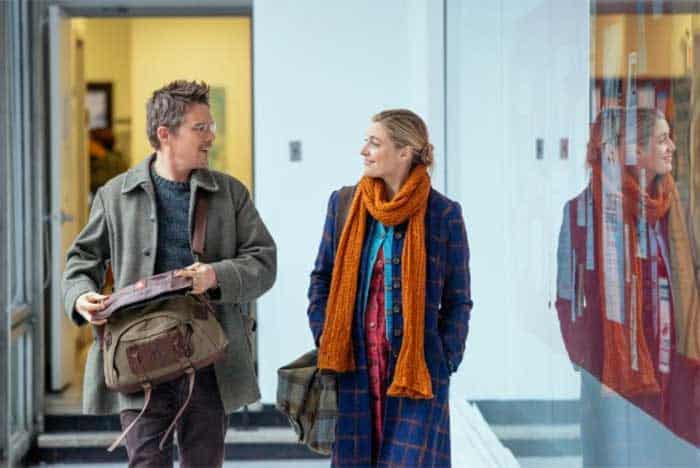 That great cast I mentioned includes Ethan Hawke, Greta Gerwig, Julianne Moore, Bill Hader, Maya Rudolph, and Wallace Shawn.
The film was written and directed by Rebecca Miller, based on a story by Karen Rinaldi. Maggie's Plan will be in theaters on May 20.
Although it looks like Greta Gerwig will be leading the film all the way, I'm looking forward to watching Julianne Moore steal a few scenes in this comedy.