You Can Live Forever comes from Canada. It tells a story about a lesbian teen who is sent to live with her aunt in a Jehovah's Witness community for a few months. There she meets and connects with another girl who is devoutly committed to her faith.
You Can Live Forever isn't one of those religious conversion therapy stories. The fact that Jamie (Anwen O'Driscoll) was a lesbian wasn't the reason for her going to live with her aunt. Her father died and her mother was struggling, so the aunt took her in for a while.
In fact, the Jehovah's Witnesses were treated with respect in the film. The film was written and directed by Sarah Watts and Mark Slutsky, based on Sarah Watts' real life experiences.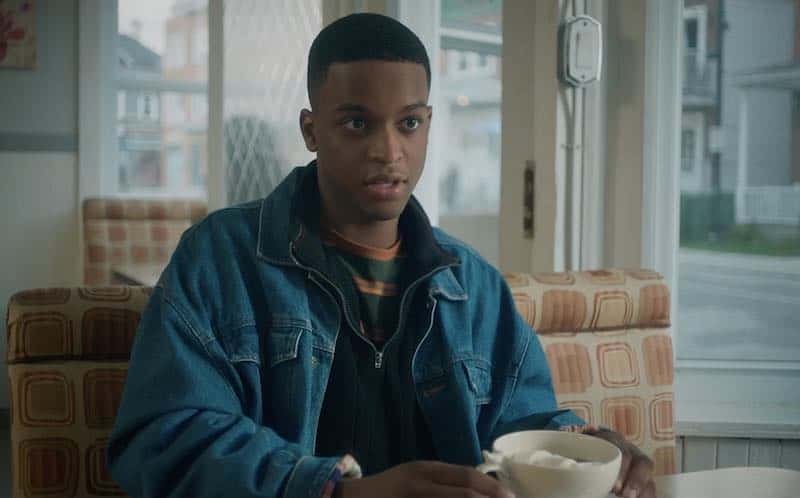 Nathan (Hasani Freeman) was Jamie's first friend in her new high school. He was the kind of person she was used to in her normal life – they smoked, played video games, and had cake on birthdays just like most other kids in Canada.
Because Jamie's aunt and her husband were devoted to the Truth of Jehovah's Witnesses, Jamie was expected to attend services and participate in the religious activities of the small congregation.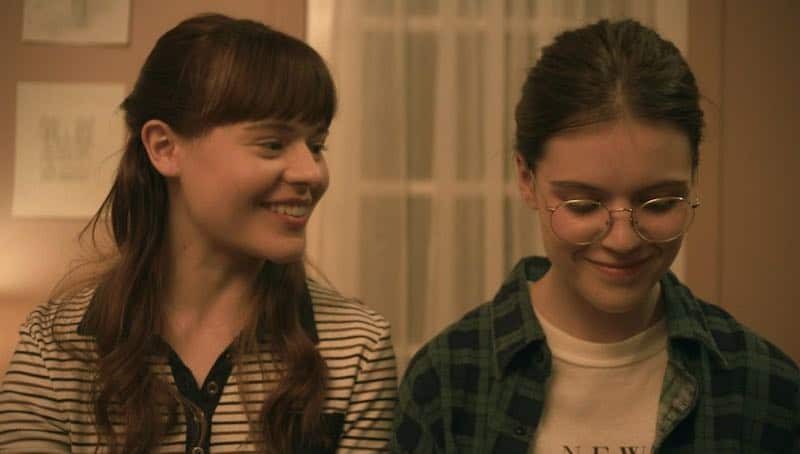 Marike (June Laporte) was a member of that congregation. Almost immediately these two noticed each other and began hanging out nearly all the time. The relationship between them developed slowly with glances and touches until they were fully involved with each other in an intense first love affair.
Nobody died. Let's get that bury your lesbians story trope out of the way. But the ending was not an especially happy one all round. The girls had to choose between the very different lives they led inside the church or out in the secular world. It was a hard choice that affected them in many ways for years.
Without knocking either Jehovah's Witnesses or lesbians, the film managed to detail the ways life can restrict and/or free us. The difference is not always clear or easy to choose.
The film is not available with a streamer subscription yet. I rented it on Amazon Prime, and it's available to rent in several other places. It's a beautiful, sensitive film and well worth the few dollars of support to see it.