Hot in Cleveland is in its 5th season on TVLand. I don't enjoy sitcoms as much as dramas, but this one is pure delight. What makes this sitcom stand out in the crowded landscape of 30 minute comedy shows? Here are 3 good reasons.
1. The cast projects pure fun
The women who form the central cast of Hot in Cleveland are having such a romp with this show. Their enjoyment of the silly antics they are up to is infectious. It's goofy and they know it, but they appear so delighted to be where they are, doing what they are doing that it spills out of the TV and into your living room.
Georgia Engel is around as a regular and she steals scenes with precision – and the cast loves it when she does.
2. Betty White
Betty White!
This show has Betty White.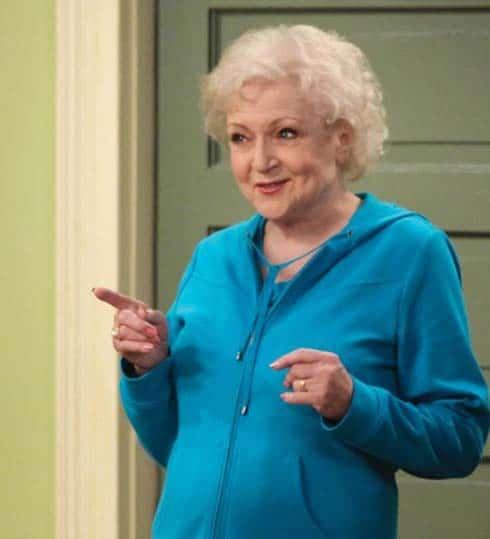 There are benefits to having Betty White on your show. She's funny. She can deliver a line like no one else. She brings all of TV history to the show with her and she's not afraid to use it – which leads to reason number 3.
3. Fantastic guest stars
This show has Betty White. Everyone who has ever worked in TV is willing to be on a show with Betty White. On one episode you might see the entire cast from The Mary Tyler Show. Carl Reiner or Susan Lucci or Cedric the Entertainer or Pat Harrington, Jr. or Joan Rivers might show up at any moment, deliver a line or two and disappear.
When someone like Pat Harrington, Jr., who was on One Day at a Time with Valerie Bertanelli, shows up, there's always some hilarious double take as the two look each other over.
If Carol Burnett guests, Tim Conway might come shuffling into the scene with that hilarious walk he did for years on The Carol Burnett Show. Tim Conway is willing to come to Hot in Cleveland, shuffle across the stage, say one silly thing to Carol Burnett, and be done. Name one other show that can entice actors to do something like that! You never know who will enter a scene on this show to get a well-deserved laugh.
Have some fun. Watch Hot in Cleveland.
Images from Hot in Cleveland © 2011 Viacom International Inc.