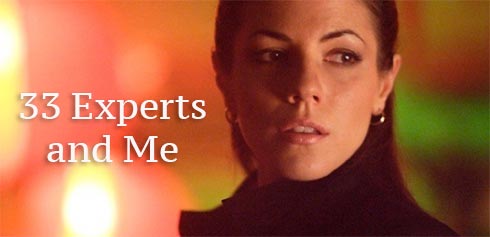 I read a wonderful article called 33 Experts Share Their Notable Female Characters Of Recent Years at Bang2Write.
Bang2Write asked screenwriters, directors, literary agents and other industry pros to talk about the female characters they thought were most important in recent years.
The names they mentioned were absolute favorites of mine: Carrie from Homeland, Kalinda from The Good Wife, Lizbeth from the Millennium Trilogy, Catherine from Happy Valley, Stella from The Fall, the women from Scott & Bailey and Last Tango in Halifax, Hushpuppy from Beasts of the Southern Wild, Michonne and Carol from The Walking Dead, various clones from Orphan Black, practically everyone from Orange is the New Black.
There were many more names mentioned by these experts. I loved reading their reasons and explanations for why they picked certain characters. I loved the females they named.
As I read each of the picks by the 33 experts I was surprised that no one mentioned Bo from Lost Girl. There are some awesome female characters on Lost Girl. Particularly Bo, who is strong and growing increasingly more powerful. She wears her power with grace and uses it with heart. She's unaligned with either side in her world. She's protective of those she loves. She makes mistakes – huge ones. She's less than perfect, but she's searching, yearning to improve.
Bo's bisexual. As far as I know the only other female bi characters on television are Callie on Grey's Anatomy and Kalinda on The Good Wife. Bisexual women are misunderstood and mistreated by the culture at large and even by the LGBT community. Since I'm a believer that #RepresentationMatters, I think having a bi character portrayed in a positive light is a powerful thing.
So while I agree with every single female named by the experts, I want to mention Bo as one they forgot. I'm not an expert. I'm merely a consumer of movies and television with notable female characters – I look for them every day. I seldom watch anything that does not have notable female characters. I support notable female characters with enthusiasm.
But don't forget Bo on Lost Girl.