Marvel Rising: Secret Warriors will be a full length animated feature. It includes some of the younger superheroes in the Marvel universe and is remarkable for its matter of fact approach to inclusion. The younger generation are going to save us all.
I love the diverse cast of this upcoming feature. I love that young heroes  represent the reality of the American melting pot. The full-length feature will release in 2018, but first Marvel will launch six, four-minute digital shorts. I don't know any more details about the shorts, but will mention it on Twitter when I do.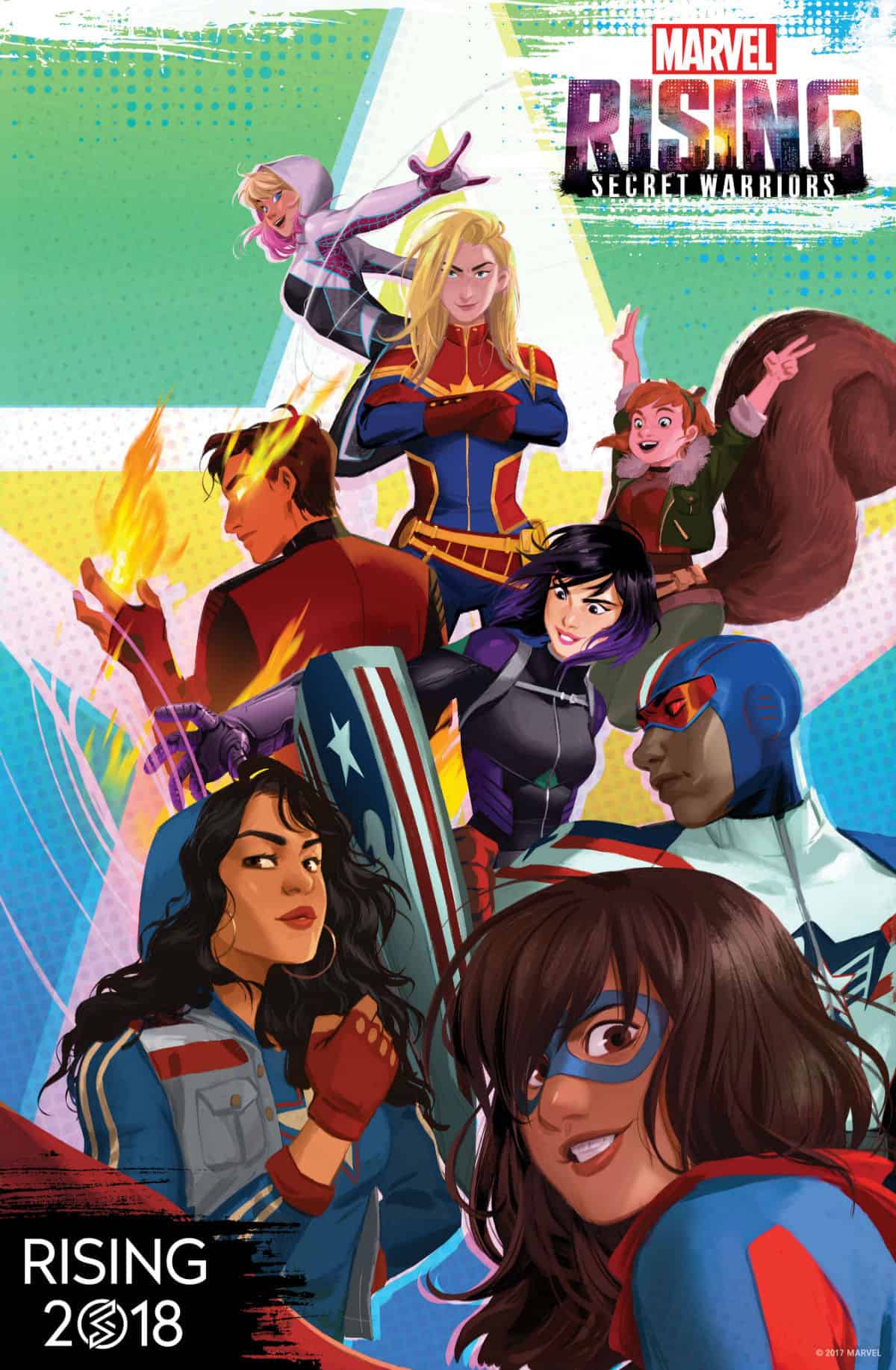 Here's the cast of Marvel Rising: Secret Warriors:
Kathreen Khavari as Ms. Marvel, aka Kamala Khan
Cierra Ramirez as Miss America, aka America Chavez
Milana Vayntrub as Squirrel Girl
Chloe Bennet as Quake
Dove Cameron as Ghost-Spider aka Spider-Gwen
Tyler Posey as Inferno
Kamil McFadden as Patriot
Kim Raver as Captain Marvel
Dee Bradley Baker as Tippy Toe and Lockjaw
Booboo Stewart as Exile
Skai Jackson as Gloria "Glory" Grant
Steven Weber as Captain George Stacy
Ming-Na Wen as Hala
If you don't recognize every name in the cast, BuzzFeed has photos of them all. Some of the cast talk about their characters in this promo from Marvel.
I may not make it out to the theater to see Marvel Rising: Secret Warriors, but kudos to Marvel for adding these young heroes to the Marvel movieverse.