Barbara, from Germany, is set in 1980 East Germany. Nina Hoss stars as a doctor who is torn between her own life and the needs of her patients. She is sent from Berlin's famous Charité Hospital to a provincial hospital as a punishment.
Just to refresh your memory, 1980 was 9 years before the Berlin Wall came down and East and West Germany were reunited. Barbara, a doctor, came to the attention of the authorities in Berlin. They sent her to a small town hospital. The film doesn't explain why, but she was considered a threat to the regime.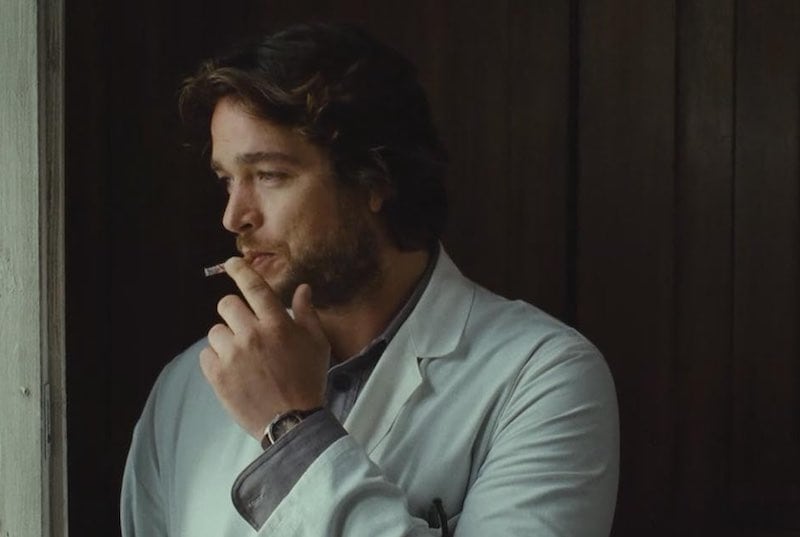 Barbara worked with another very good doctor named André (Ronald Zehrfeld). She was slow to warm up to him and the others in the hospital. She had secret plans involving a man she knew from before named Klaus (Rainer Bock).
Two particular patients came into the hospital that Barbara cared about deeply. She could see that André also cared as well.
Stella (Jasna Fritzi Bauer) was a young girl trapped in a terrible situation. Her health was in serious jeopardy. She wanted to escape and she latched on to Barbara like a lifeline. Barbara would sit by her bedside and read "Huckleberry Finn" to her.
Mario (Jannik Schümann) was the other special patient. He'd tried to commit suicide by jumping from a second story window. He was injured, but apparently going to recover just fine. Except André had the nagging sense that something wasn't right with the boy. He feared a hidden brain injury.
Barbara was harassed by the local authorities, who searched her room repeatedly. She secretly met with Klaus and made plans to get away. But the patients Stella and Mario both had pressing needs, too. She had to decide what to do.
The film was about a reserved and secretive woman. She kept quiet and watched everyone with wary eyes. There was a slow and careful pace to the film. The story was written and directed by Christian Petzold. He made good use of his star, but the story was a slow burn.
In 1980, in East Germany, caution was everything. Caution was the emotional tone of the film. It was interesting and engaging, but not exciting.
The film, released in 2012, is currently streaming on Prime. It won a number of awards when it was first released. If you watched it back then, or watch it now, I'd like to hear your thoughts about it in the comments.