HBO's biopic about Bessie Smith, Bessie is scheduled for release in the spring. The film stars Queen Latifah as the legendary blues singer.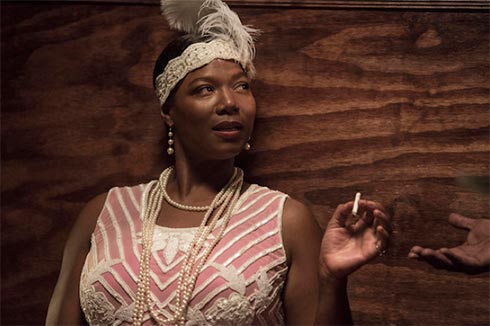 The HBO synopsis of the film:
Queen Latifah stars as legendary blues singer Bessie Smith in this HBO Films presentation, directed by acclaimed filmmaker Dee Rees from a screenplay by Dee Rees and Christopher Cleveland & Bettina Gilois. With a story by Dee Rees and Horton Foote, the film focuses on Smith's transformation from a struggling young singer into "The Empress of the Blues," who became one of the most successful recording artists of the 1920s and is an enduring icon today. BESSIE also stars Michael Kenneth Williams, Khandi Alexander, Mike Epps, Tika Sumpter, Tory Kittles, Oliver Platt, Bryan Greenberg, with Charles S. Dutton and Mo'Nique.
Queen Latifah and Dee Rees were at the Television Critics Association winter press tour, where they discussed the film.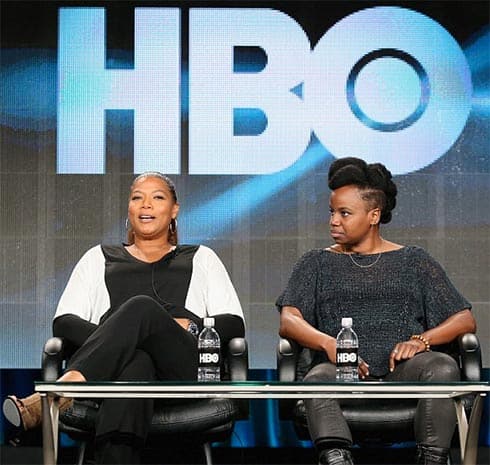 Rees, who wrote and directed the film, commented that Bessie Smith is part of a long line of women of color who reached success as female artists in a world dominated by men. Starting with Ma Rainey (played in the film by Mo'Nique) and moving through singers like Billie Holiday, Nina Simone, and many others up to the present day, Bessie Smith represents women oppressed by the world around them, but triumphant in spite of it.
Queen Latifah said she was first offered the part when she was 22. She didn't even know who Bessie Smith was at that time. She's obviously learned since and will probably do a much better job playing her now than she would have at 22.
Here's Bessie Smith, who was bisexual, singing the blues about a man.
As you can hear, Bessie Smith had a particular style, timber, and cadence to her singing. I hope Queen Latifah doesn't try to match it exactly, but simply creates a sense of the truth of who she was as a woman.