The Danish thriller Blinded – Those Who Kill (Den som dræber – Fanget af mørket) is either the second season of Darkness – Those Who Kill or a spin off of that series. The main character, a police profiler, is the same. Everything else is new. The series is streaming on Acorn TV beginning May 10.
Louise (Natalie Madueño) is the profiler from the first series. She lived and worked in Odense. She was called back to the town where she grew up by Alice (Solbjørg Højfeldt), her mother's best friend. Alice's son was murdered 5 years ago and the killer still hadn't been found. Alice was dying and wanted Louise to find the killer before it was too late for her to see justice done.
Louise agrees to stay a while and help. She goes to the police for information on the case.
The officer in charge of the case, Karina (Helle Fagralid) asked Louise to help the local police. There were two other dead men who seemed to have been killed by the same person. Serial killers were a special interest for Louise and she was glad to get access to all the files and materials.
Although there were many officers involved, I appreciated the two women leads in the case. Another thing I deeply appreciated about this series was that the victims were men and not women.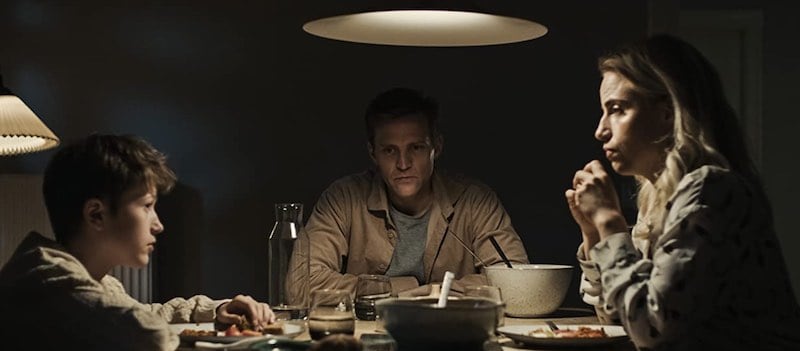 We knew from the start who the killer was. Peter (Tobias Santelmann) was a family man. He was a good father to Johannes (Louis Næss-Schmidt). He and his wife Masja (Josephine Park) were on the verge of a divorce and she was moving to Singapore.
Peter hadn't killed anyone for a couple of years, but the stress of the marriage breakup undid him. While Louise was in the area, there were several more victims. There were almost no clues – no fingerprints, no DNA, no CCTV, nothing. Louise kept revising her profile of who they were looking for based on new events in the case, but it was a lot of police work for very little reward.
Louise, who should have seen the truth, did not. (That happened in the last series, too.) She did something stupid before the killer was found and the case drew to a close. I suppose this was intended to make her seem as complicated and vulnerable as a man, but it just made her seem like a fool.
The series was developed and written by Ina Bruhn. Ina Bruhn has worked on some favorites of mine, including Rita and Dicte. But this series was all her baby. There were no women directors.
If you're a fan of well-crafted Danish noir, I think you'll enjoy Blinded – Those Who Kill (Den som dræber – Fanget af mørket). And if you missed the first season, it's worth catching up on it.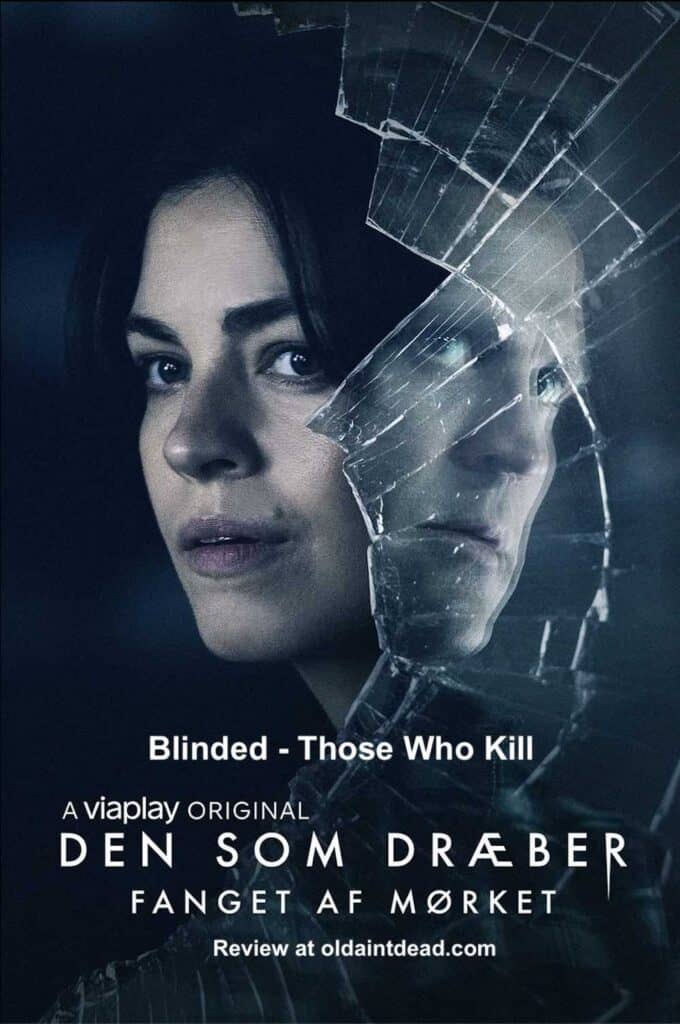 Take a look at the trailer.