Let's empty the stray thoughts from my head today, shall we? I want to say something quick about Madam Secretary, Charmed, and House of Cards. I'm not too happy about things in this episode of the brain dump.
Madam Secretary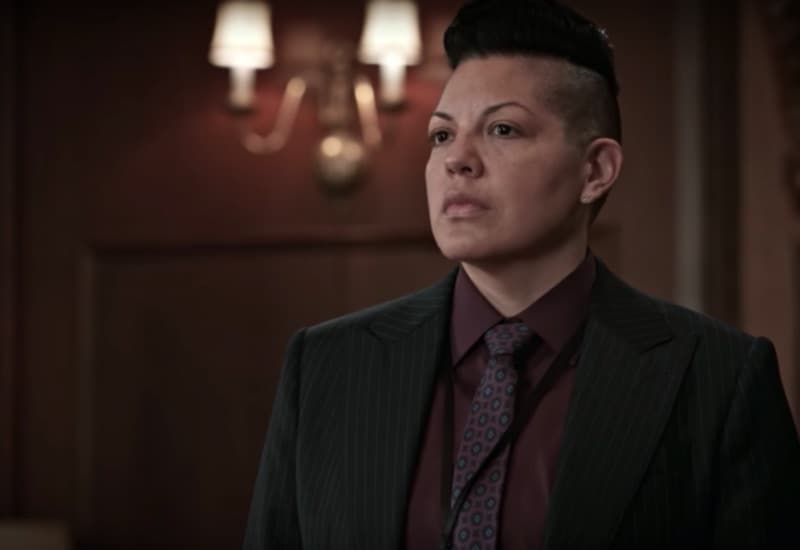 I was a fan of Madam Secretary long before Sara Ramirez joined the cast. And I'm a fan of what happens there still. What bothers me is Sara Ramirez' part in the show. They brought her into the cast, to great fanfare, and now they don't seem to know what to do with her. She's seldom in an episode, and when she is, she's only in a few scenes.
I think the whole let's add Sara Ramirez to the cast of Madam Secretary excitement was a PR moment to show how inclusive the show is. "Look! We have a queer Latina! Aren't we great?" Now that moment is over and she's left cooling her heels.
I know it's Téa Leoni's show. I have nothing bad to say about Téa Leoni. What I am saying is if you pull in some expert advisor for the Secretary of State, have her advising the Secretary of State.
Charmed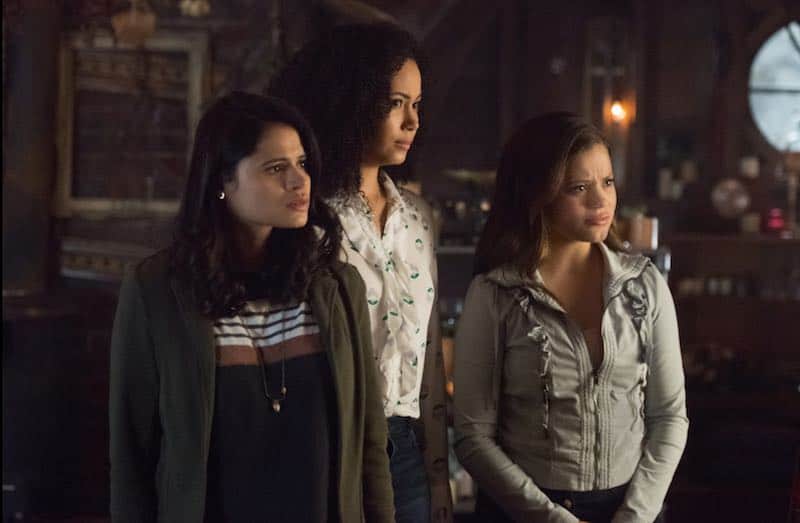 I thought I was going to like Charmed. Promising cast with Melonie Diaz, Madeleine Mantock, and Sarah Jeffery as the three sisters. But I don't enjoy it much. It even put me to sleep a couple of times. I'm not sure why. Overacting a bit from the cast, uninteresting plot lines?
You could say, well, she's old and she's not the target demographic for Charmed. But the fact is, old people aren't the target demographic for anything. I love other shows about young people, for example Wynonna Earp and The Fosters. I don't think my age is to blame.
Are you watching Charmed? What has your reaction been?
House of Cards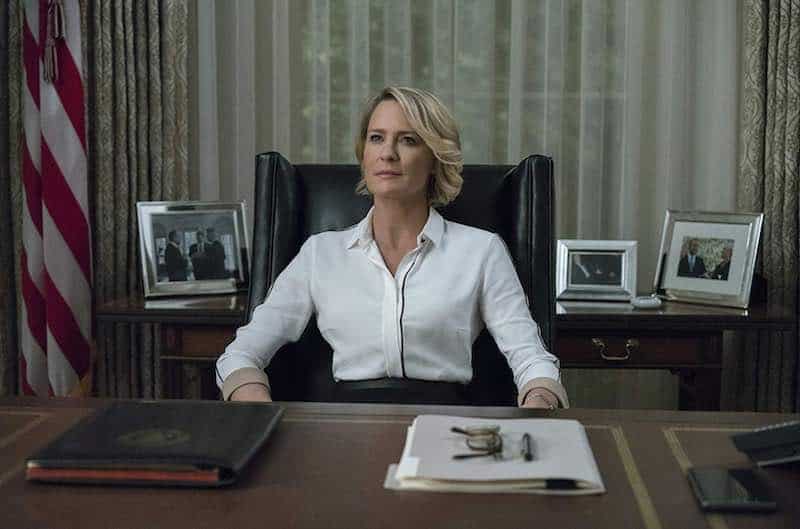 I'm also having unhappy thoughts about House of Cards. I quit watching it some time back. Then I thought if Robin Wright was going to be the POTUS, I'd give season 6 a try. Season 6 even has Diane Lane! I only made it through 2 episodes and I quit again.
It was fun before it was real. It's not fun anymore. Maybe 20 years in the future, when I hope this bad patch in American history is behind us, it will be fun to watch again. I can tell the great grandkids about how it used to be. But not now.
Look what Robin Wright is wearing in that photo way up at the top. Doesn't it look like a Nazi uniform? This series knows what it's doing – I just can't get with it.