Morocco: Love in Times of War (Tiempos de guerra) is a Spanish language series set in the Spanish city of Melilla, Morocco, during the Rif War of the 1920s. Red Cross nurses are sent there to care for the injured soldiers. As the English title suggests, the series takes full advantage of the setting to tell many stories of love and danger.
In true telenovela fashion, this drama contains complicated love stories, stories of heroism from the soldiers, and stories of doctors and their efforts to improve medicine to save lives. It's a perfectly chosen cauldron for lots of high emotion, and it delivers.
There are many characters in the 13 episode first season. The nurses serve under Carmen Angoloti (Alicia Borrachero). She is there under the orders of the Spanish Queen (Cuca Escribano). Carmen is one tough task master, and determined to do things her way with her hospital and her nurses. She doesn't hesitate a second before calling the Queen or sending her a telegram when she faces opposition from the head of medical services for the army, Vicente Ruiz-Márquez (José Sacristán). Their arguments, power struggles, and differences of opinion about how things should run are endless!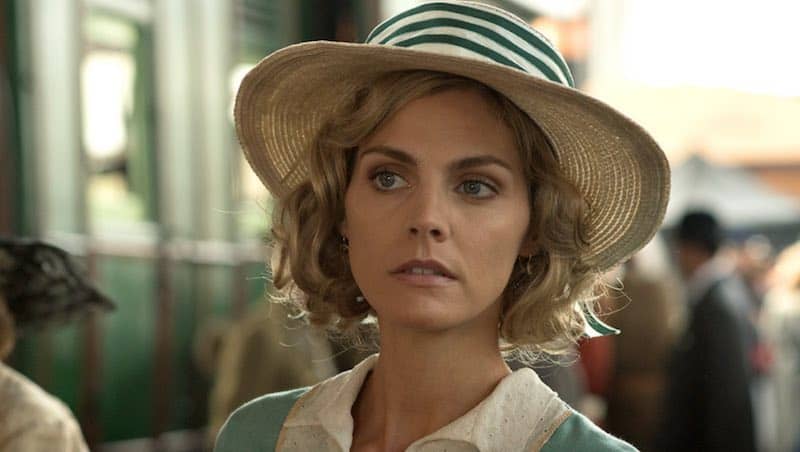 Julia Ballester (Amaia Salamanca) is not a nurse, but she joins the group of nurses leaving Spain at the last minute because she wants to find her brother Pedro (Marcel Borràs) and her fiancé Andrés (Álex Gadea). She convinces Carmen to let her help out as a nurse as she trains herself on the job. She does some dangerous things in search of her brother and fiancé.
The other principle nursing roles (and love stories) fall to Pilar (Verónica Sánchez), Magdalena (Anna Moliner) and Verónica (Alicia Rubio). These women are the most well-developed characters. The best part of the series is watching their growth as they endure the hardships of war and the vicissitudes of love. Their absolute loyal friendship and love for each other is the backbone of their stories.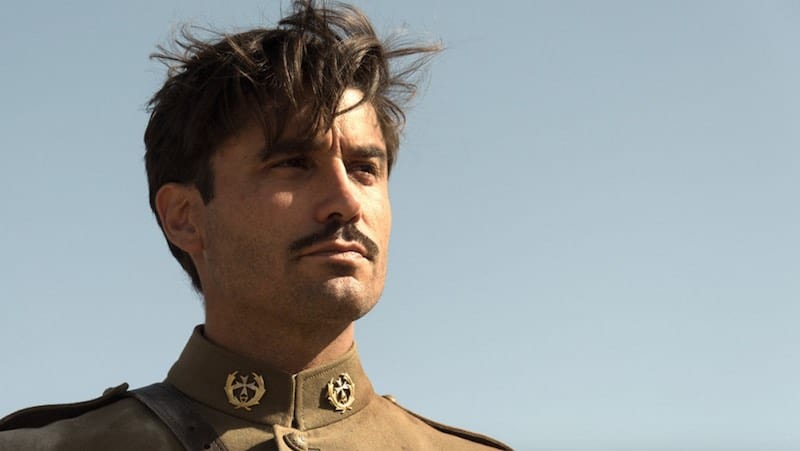 The minute Julia steps onto the soil of Morocco, she falls for a handsome doctor – Fidel Calderón (Álex García). He of course falls for her, too. But, as I mentioned, she's engaged to Andrés. And Fidel is engaged to Susana (Silvia Alonso). So complicated!
The minute Pilar steps inside the hospital, she sees a familiar doctor – Luis Garcés (Cristóbal Suárez). He left her at the altar 10 years ago. She married someone else after that and is now a widow. Luis is currently married to a pregnant Raquel (Nuria Herrero). Except Raquel is lying about some important things, and Pilar and Luis are still in love. So complicated!
Magdalena is engaged to someone back in Spain, but she takes a shine to a Moroccan man, Larbi Al Hamza (Daniel Lundh). He's a Muslim. So complicated!
One of the doctors, Guillermo (Federico Pérez Rey) falls in love with Verónica. She falls in love with Julia's brother. So complicated!
Looking at the 100 year old medical practices makes you wonder at how far we've come. I suppose, 100 years from now medicine as we practice it today will be considered primitive. These doctors and nurses wore no gloves and spread blood from one victim to another. They tried to be clean, but it's amazing everyone didn't die from infected wounds.
The setting from 1920 gave me a laugh once, too. There's a funny goof in a scene between two of the characters. They reach across a table to hold hands and there's an iPhone sitting on the table.
Fidel was forward thinking. He wanted to establish field hospitals so men could be treated immediately. So many died on the trip from the front line back to the hospital. He and Carmen had to fight Vicente to prove they could save lives that way.
The forbidden relationship between a Christian and a Muslim is interesting, but the complications of it are barely discussed. If there's a season 2, we might get a real glimpse into what that would mean to Magdalena. Here's a behind the scenes photo of Larbi and Magdalena.
All the love stories in Morocco: Love in Times of War (Tiempos de guerra) are about heterosexual couples.
These characters need a second season, because most of their stories were left in an unsettled state. Who would end up together? How long would the war continue? Who would live and who would die? (Several characters did die during the season.) As of this writing, there is no word on a 2nd season.
The Rif War was a conflict fought from 1920 to 1927 between the colonial power Spain and the Berber tribes of the Rif mountainous region of northern Morocco. I cannot attest as to how historically accurate Morocco: Love in Times of War (Tiempos de guerra) is. How historically accurate is a telenovela expected to be? But it made a fine, dramatic setting for this story of nurses and soldiers together in a dangerous place. At the end of season 1, there were photos of real nurses who had served in Morocco, leading me to believe that some of the material in the series is based on true stories.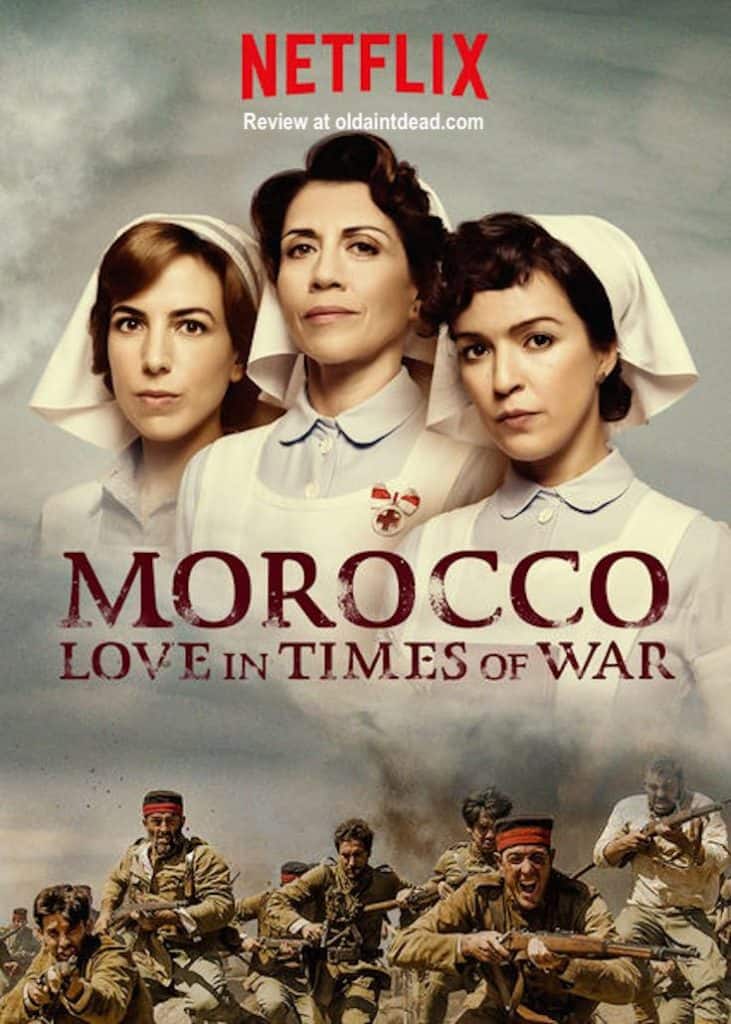 Morocco: Love in Times of War (Tiempos de guerra) is streaming on Netflix.
Have you watched this Spanish drama? Who was your favorite character?