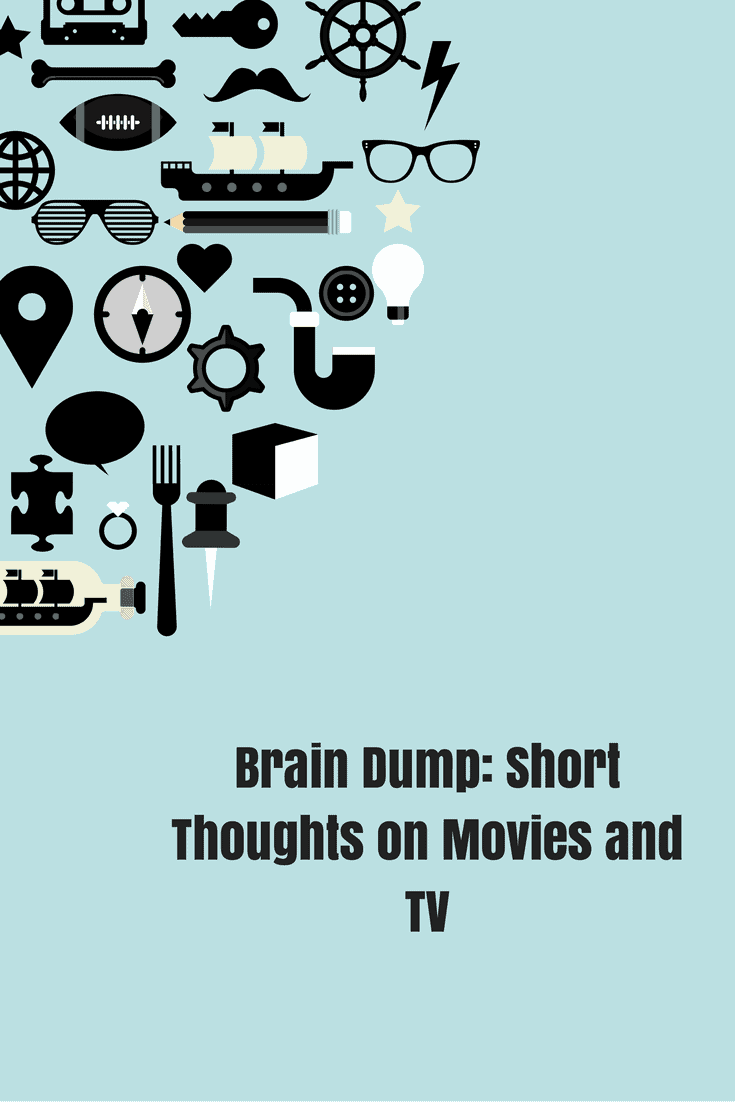 I've had many pop culture thoughts that I've neglected to actually write down in the last few weeks. It's time for a brain dump.
Movies
I absolutely loved Peace, Love and Misunderstanding! This 2011 indie film was directed by Bruce Beresford. It starred Jane Fonda as an aging, free-spirited hippie and Catherine Keener as her daughter. Also featured are Jeffrey Dean Morgan, Elizabeth Olsen, Nat Wolff, Chace Crawford, Kyle MacLachlan, and Rosanna Arquette. It was filmed in the town of Woodstock, New York, where the movie is set.
It was a feel good story about family and love and acceptance. I completely recommend it. If you see it wander past in your Netflix new releases, click play.
I also loved The Immigrant, although it was not a fun romp in any way. This grim slice of reality starred Marion Cotillard, Joaquin Phoenix, and Jeremy Renner, all of whom gave outstanding performances.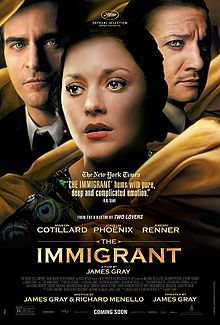 Joaquin Phoenix was particularly powerful as a man who preyed on helpless and desperate immigrant women, tricking them into prostitution for his own gain. I won't explain the twists in the plot in this tale – there are several – except to say that it brought out some amazing acting from the 3 stars. Again, watch it if you see it in your streaming choices.
TV: The Winners
I haven't given an opinion about Extant, starring Halle Berry yet. I'm enjoying this sci-fi drama about astronaut Molly Woods who returns pregnant from a 13 month mission alone in space. The sci-fi aspects of the show are a bit iffy, but the cast is giving it their all. Goran Visnjic plays her husband. Pierce Gagnon plays their son, who happens to be a robot. Grace Gummer and Camryn Manheim also have significant parts in the drama. I hope this one makes it to a second season.
Murder in the First is a a full season story arc involving one crime. It stars Teye Diggs and Kathleen Robertson as cops and Tom Felton as the billionaire murderer they struggle to convict. The characters are particularly well drawn, considering this is just the first season. Again, I hope this one makes it to a second season.
The BBC's Lark Rise to Candleford has me hooked. I'm most of the way through the first season. There are 4 seasons. It's a period drama with many great female characters. It's only available on streaming services, since it's been off the air for a while now.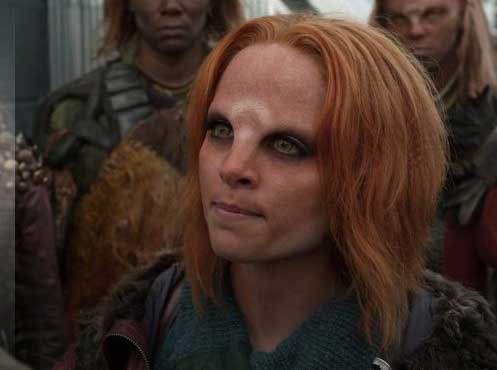 The women of Defiance, oh my. The character Irisa on Defiance, played by Stephanie Leonidas, is becoming more and more layered. She's taken on some kind of supernatural power – perhaps alien power would be a more accurate term. It's given her interesting abilities and she's attracting followers. She's starting to remind me of the kind of strong leader that we have in Bo in Lost Girl or Buffy in Buffy the Vampire Slayer. Defiance has allowed Stahma Tarr, played by Jaime Murray, to evolve into a powerful woman. Julie Benz's character of Amanda Rosewater is turning out to be full of twists and intricacies. Julie Benz really shines in this role, in ways that are new for her.
TV: The Losers
I gave up on Under the Dome. The story makes no sense in sci-fi terms, no sense in religious terms. None of the characters really grab me. Enough.
I watched one, and only one, episode of Seed and thought it was too stupid to ever watch again. I wanted to watch it because of Amanda Brugel. Zoie Palmer likes Amanda Brugel, so I wanted to watch something with Amanda Brugel in it because – well, I like Zoie Palmer. Sorry, Zoie, this isn't the place where I'm going to become a fan of Amanda Brugel. I'll give her another chance some other time.