A brain dump is a few short hits about what's on the TV. Today the topics are the Wynonna Earp season finale, Younger and The Fosters.
Wynonna Earp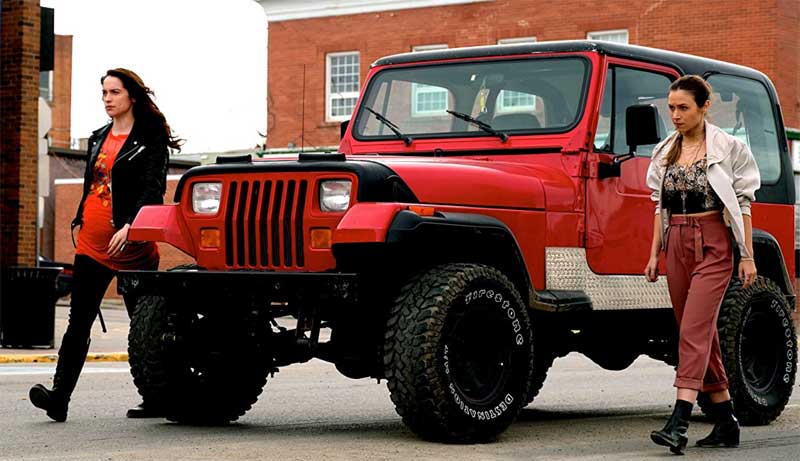 In the season 2 finale of Wynonna Earp, Wynonna (Melanie Scrofano) delivers her baby girl on a pool table in the bar. Then she jumps up and, with Doc's (Tim Rozon) help, uses her one special bullet to kill the two widows.
There are so many cliffhangers in this episode, I hardly know where to begin. (Spoilers ahead.) Waverly (Dominique Provost-Chalkley) carries the baby over the mystical line unpassable by revenants. This proves two things. The human Doc IS the baby's father. Bobo (Michael Eklund) is NOT Waverly's father. So who is?
The baby is spirited away by helicopter to be raised by Aunt Gus. I hope that means Natascha Girgis will be around in season 3. I like Aunt Gus. Nobody is happy about giving up the baby, especially Wynonna. Crying all round.
Further cliffhangers: Nicole Haught (Katherine Barrell) might be a bad guy. NOOO! All this time Wynonna has been in touch with her Mama. Yep, Mama Earp. Craziest of all, Peacemaker can be voice activated by Wynonna. The Earp heir can do anything, people, including have a baby, talk to a gun, and kick ass in the space of 30 minutes.
Younger
I've decided Younger isn't about age. It's about love. It's clear that Liza (Sutton Foster) and her boss Charles (Peter Hermann) are in love. This would be the age appropriate relationship for Liza, but it won't happen because Charles' ex, Pauline (Jennifer Westfeldt), is back and Liza is editing her book. The book is about Pauline's marriage to Charles. Awkward.
Then there's Liza's supposedly age inappropriate relationship with Josh (Nico Tortorella). It's over, right? But Josh punches Charles in the mouth at a party. Age difference or not, it's pretty clear that Josh still loves Liza.
Everyone loves Liza. I love Liza. She's fresh and charming and thoughtful and smart.
I'm team Charles. I think Charles is way sexier than Josh, but you have to weigh that with the knowledge that I think Sam Elliott is the sexiest man alive. Perhaps my age is a factor in my judgement, who knows?
The Fosters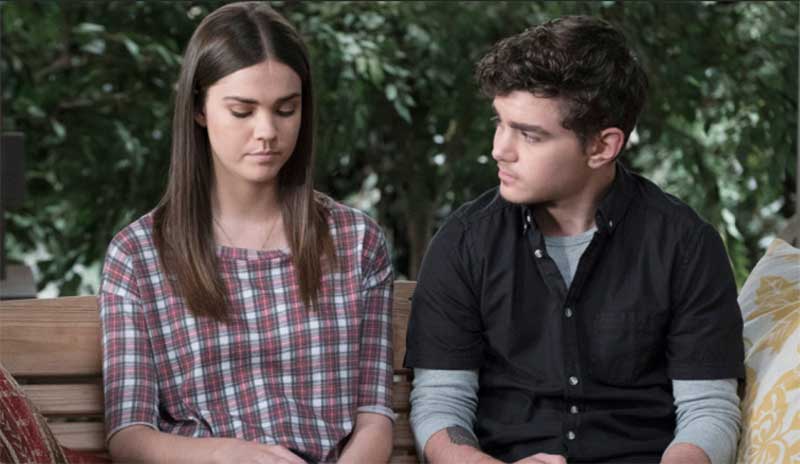 The Fosters takes on important topics again and again. I've been particularly interested in the storyline involving the young trans man Aaron (Elliot Fletcher) and Callie (Maia Mitchell).
Every topic The Fosters takes on is well done, beautifully done. The building romance between Callie and Aaron is no exception. The actor playing Aaron is a trans man – big bonus points for that. The character development for Aaron goes back to last season and has been sensitive and deep. Last week, Callie and Aaron reached the point of having sex. It was just like every other moment of teen sex on The Fosters. Big bonus points for that.
Social Media and Modern Day Entertainment
One thing all three of these shows have in common is fantastic social media presence. They engage with fans, they live tweet during shows. They have after-shows and put lots of videos on Facebook. They use Instagram. They keep their information up to date on IMDB from episode to episode, which is important to people like me who want names of actors immediately.
Question: is there a successful network show out there that does not have a great social media presence? Is it possible to do that these days?