Colewell is a lovely, meditative film starring Karen Allen. Although I label it a good film, I think it will appeal to a very narrow audience. Karen Allen gives a terrific performance as the postmistress of a small town. The film is on Showtime.
In Colewell, Nora lives a life of gentle routine. She rises, puts on the coffee, gathers eggs from her small flock of chickens and has breakfast (eggs, of course). She opens the post office, which is attached to her home. She always has a couple of extra eggs for Charles (Kevin J. O'Connor), who drives the mail truck each morning to the small rural post office Nora runs.
During the day the entire town passes through the post office. Some sit and chat, some exchange just a few words. It's the social hub of the community. When Nora closes the post office each evening, she goes back into her home where she eats alone and sleeps alone.
Nora receives a notice that her contract will not be renewed and the post office at Colewell will be closed. Her options are to move to another position in a slightly larger community a bus ride away or take her retirement.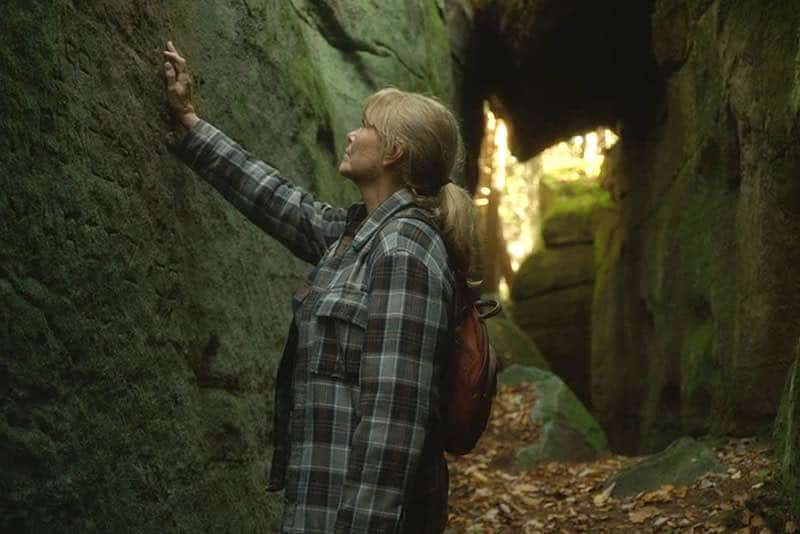 Nora is upset and so are the residents who will be affected. They try fighting for the post office to remain. Nora spends time evaluating her situation and whether she's willing to start over at her age (she's 65). If it weren't for the people coming to the P.O. each day, who would she even see or talk to?
The film is quiet. There's a lot of being alone and thinking. It's a treatise on aging and loneliness. The narrow audience for the film I mentioned will be the people willing to sit quietly and ponder aging and loneliness with Nora.
Tom Quinn wrote and directed the film. He did something late in the film that I found confusing. He introduced Ella (Hannah Gross). Was she a younger Nora? Was she a stranger passing through Nora's life to show that young people can be lonely, too? I couldn't figure out why Ella was there or what she meant. And then the film ended. Boom. That's all folks. An abrupt and startling ending which further added to my confusion.
Even though I wish the last act had been more clarifying than confusing, the film gave Karen Allen a starring role and she made the most of it. (Yes, #EldersRock) It was a look at small town America and a way of life that urbanite and contemporary folks don't know much about.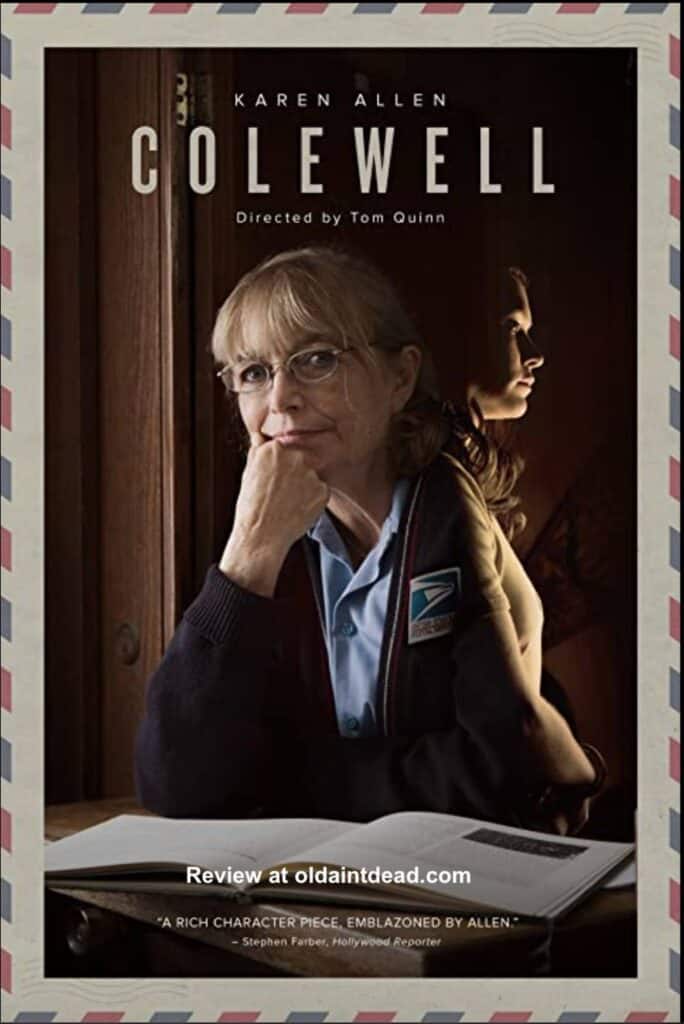 Here's a preview.
Does this sound interesting to you? If you watch it I'd like to know what you thought of Ella and the ending.