Nevertheless takes an intimate look at seven people who experienced sexual harassment. It's a look behind the headlines of the #MeToo and #TimesUp movements with real, personal stories. Director Sarah Moshman answered some questions from Old Ain't Dead about the upcoming documentary.
Nevertheless follows the stories of 7 individuals – from a writer's assistant on a top TV show to a Tech CEO and 911 dispatcher. The film shines a light on the ways in which we can shift our culture and rebuild. The title comes from the phrase Nevertheless we persist.
Sarah Moshman, who also directed of Losing Sight of Shore, created and directed Nevertheless. Here's our discussion about about her new film.
The Interview
OAD: #TimesUp and #MeToo made headlines with famous names. You decided to tell the stories of 7 unknown persons who experienced harassment. Why did you take that approach?
SM: There has been so much coverage of sexual harassment and stories intertwined with #MeToo but our attention tends to gravitate towards the worst possible people and companies doing the worst possible things and we relish in the "oh how the mighty have fallen." I wanted to take a look behind these headlines and meet the real people impacted by this behavior, some for decades beyond the incident itself. I am often passionate about shining a light on incredible stories of ordinary people you've never heard of. It can be a great tool to encourage empathy.
The documentary discusses themes of sexual harassment, gender-based violence, privilege, intersectionality, toxic masculinity, socialization of children, the legal system, the transgender experience, and much more.
OAD: In Losing Sight of Shore you documented some remarkable women and their achievements. In Nevertheless you seem to have more in mind than just telling about remarkable people. What do you hope will come about because of your film?
SM: Nevertheless is about the systematic ways in which sexual harassment and gender-based violence is perpetuated – and how in some ways we are all complicit. I hope people start to take a look at the role they play and examine some of their own biases and privileges and that we start to be more in allyship with each other – not just men and women but all people. I hope the film can encourage policy change, important dialogues, and so much more.
OAD: You have things set up already so that schools and other organizations can schedule a local screening for their groups. Tell me more about that and why it works.
SM: We are very excited to be sharing Nevertheless in workplaces, organizations, schools and more worldwide – we believe that's where the change is really going to happen. The film is not a passive viewing experience, it's active, and depending on your culture and organization – you may pull different themes or messages from the film. We have a 30+ page discussion guide that accompanies the film with discussion questions, a glossary of terms, activities to use, materials to print, it's a true companion to the film. Nevertheless sits at the intersection of activism and storytelling. Anyone can go to neverthelessfilm.com to set up a screening.
OAD: How did you find the 7 folks you feature in the documentary?
SM: I worked with an incredible research producer named Carla Romo who helped me comb through so many stories from #MeToo and together we thought about how best to exemplify this issue and showcase as many diverse and inclusive perspectives as we could. It was a process, but we feel that these 7 men and women each give such dynamic, intimate stories that bring these issues to life.
OAD: Two of the featured people in the documentary are a mother and daughter who fought a dress code calling it sexist and about rape culture. How would you define rape culture, especially as we see it in films and television?
SM: Rape culture involves the systematic normalizing of all gender-based violence, objectification and general sexist attitudes towards girls and women. We so often see in film and television (which then in turn can influence our behaviors) women and girls being sexually objectified, for victim blaming to happen, and we see rape used as a plot device to move story forward in a harmful way. It is so important that we start to see and call out when rape culture is exemplified.
OAD: The film will release in 2020. How long has it taken you to get it made?
SM: This film has been over 2 years in the making, I began filming when I was 7 months pregnant and she is now almost 2 years old. The journey to make this film has existed alongside becoming a mother so it has been a difficult, exhausting but enlightening journey and I'm grateful to be close to sharing this film with the world.
A big thank you to Sarah Moshman for agreeing to this interview!
Watch the Nevertheless Trailer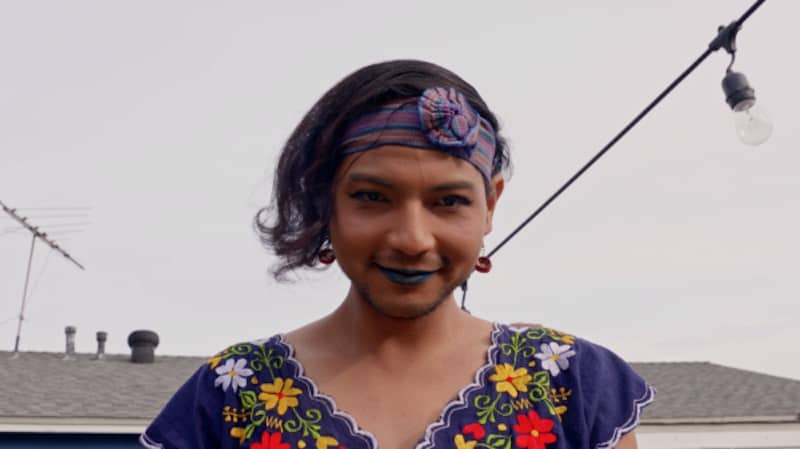 The documentary discusses themes of sexual harassment, gender-based violence, privilege, intersectionality, toxic masculinity, socialization of children, the legal system, the transgender experience, and much more.
You can arrange a screening for your organization at the film's website. You'll find stickers and other info there too. Use them on social media to help promote your screening.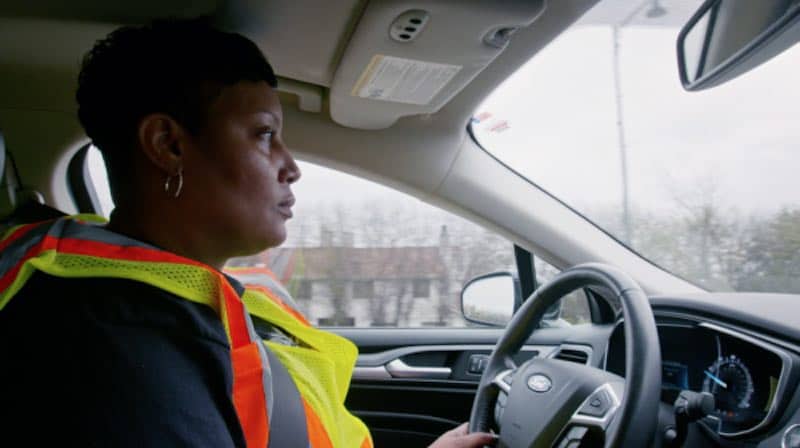 I'll be back with a review of this film after it releases.