Katherine Heigl and Sarah Chalke continue to bring emotional truth and drama to Firefly Lane, season 2. This story of friendship and love is set to be concluded with a 3rd season in 2023. Conflicts between the two best friends leave season 2 on a cliffhanger that looks ominous for the future.
Firefly Lane, in season 1, set up the friendship between Tully and Kate in middle school, and takes leaps and jumps in time to show them as teens and at various stages in their adulthood.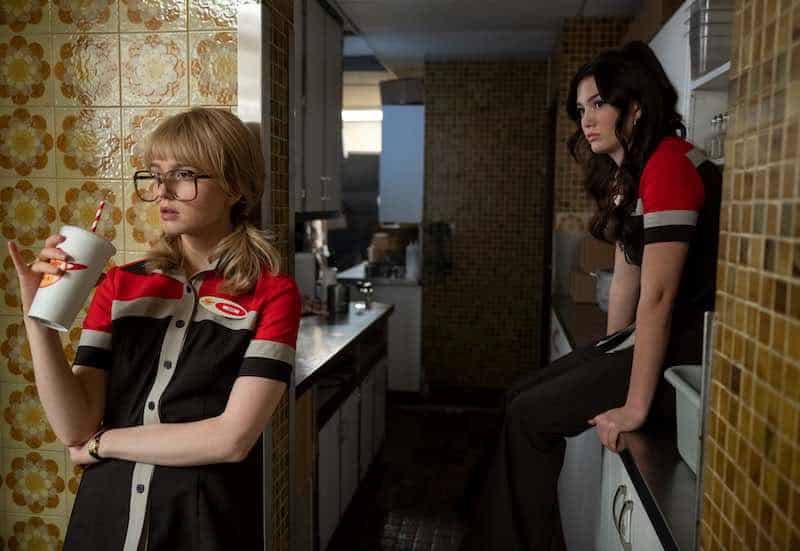 Tully (Katherine Heigl as an adult and Ali Skovbye as a teen) and Kate (Sarah Chalke as an adult and Roan Curtis as a teen) faced some tough situations together but always were there for each other. The teens story was told almost as often as the adult experiences the two faced. The four actors did an excellent job keeping the characters consistent through the different ages.
Tully was a well-known television journalist. She had career challenges in season 2 and faced some public scandals. Tully and her co-worker Danny (Ignacio Serricchio) spent time in an on and off romance. Neither would admit how much the other meant to them.
Tully and her mother, Cloud (Beau Garrett), improved their relationship in season 2. Cloud sobered up and proved to be an insightful woman. She finally revealed to Tully who her father was. He turned out to be someone quite unexpected.
Kate married Johnny (Ben Lawson) in season 1. They had a daughter, Marah (Yael Yurman), who was a teen in most of the episodes. Marah was exploring her sexuality and was a lesbian.
Kate and Johnny divorced, When he was injured in Iraq, they slowly came back to each other. Kate's family of her mom (Chelah Horsdal), dad (Paul McGillion) and her newly out gay brother (Jason McKinnon) were often about.
The Worst Happens
The series works by jumping around in time. Part of that is a tease at the end of several episodes involving a car wreck. We don't get the full details on that wreck until near the end of the season. It causes a rift between Tully and Kate that destroys their relationship. Each of them is miserable without the other, but there's no relenting until the possibility of change in the cliffhanger situation I mentioned.
The teaser at the end for what will come in season 3 jumps 10 years ahead and looks like another unexpected surprise in this story of friendship and love.
A few of important members of the cast who deserve a mention included Kyra Leroux as the uptight head of the AV Club both Tully and Kate joined in high school. Greg Germann had a small but crucial role. Jolene Purdy plays Tully's manager/agent. India de Beaufort plays a woman who worked with Tully and Kate and was interested in stealing Johnny for herself.
Thematically, season 2 of Firefly Lane continues to be about the bonds of friendship between women. The way women support each other through everything is shown in multiple meaningful ways.
Vanessa Parise, Shannon Kohli, and Katina Medina Mora were the women directors in this Netflix series created by Maggie Friedman based on the book by Kristin Hannah.