Flamin' Hot has mixed reviews. It's great or it's terrible. It's the truth or it's a lie. Honestly, I had mixed feelings about it, too. But as the first film directed by Eva Longoria, I thought it was important to take a look for myself.
My approach is to judge Flamin' Hot just as it is, not based on anything else. From that perspective, I found it uneven but enjoyable and inspirational. It's the story of how Richard Montañez (Jesse Garcia) came up with the idea for hot Cheetos and other hot snacks made by Frito Lay.
Is it really a true story? I don't know. But here's how I reacted to the movie.
I had mixed feelings about the fact that Richard narrates the story. There is a constant voice over. Some of it funny, some of it serious.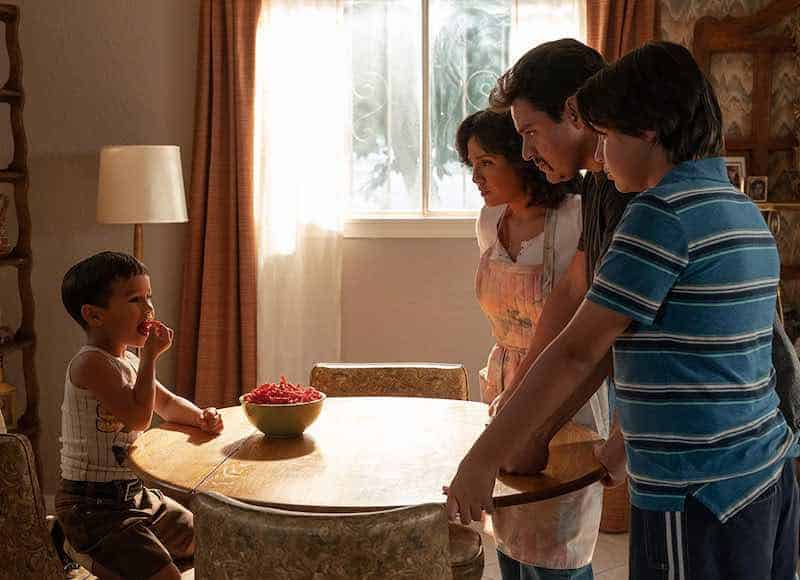 The portrayal of the Mexican characters was lovely and realistic, especially Richard and his wife Judy (Annie Gonzalez). When they started experimenting with chili flavors, I thought it was funny that their best taste tester was their youngest son (Brice Gonzalez).
The characters that were stereotyped and lampooned were the white characters. White people deserve it, but the joke didn't always land right for me.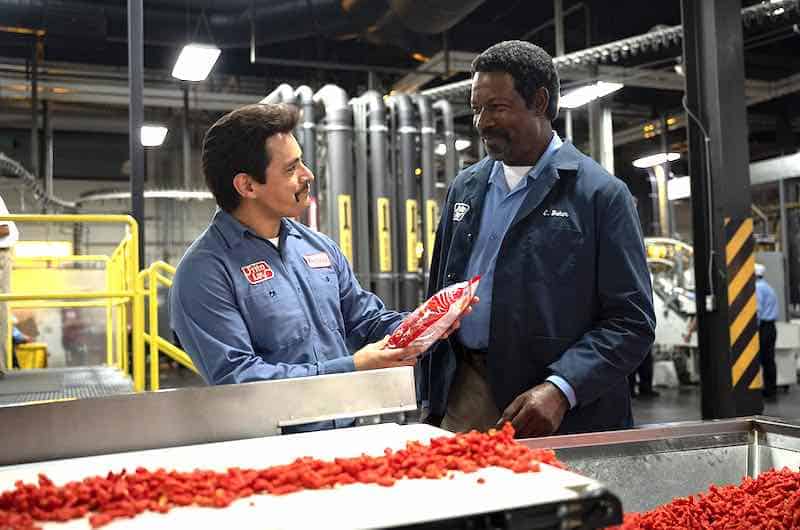 I very much liked the ambition, confidence, and boldness Richard showed. He was encouraged by Clarence (Dennis Haysbert) at work and by his wife at home. He knew he had a good idea and he wasn't going to be stopped from telling the big boss of all of PepsiCo (Tony Shalhoub) about it.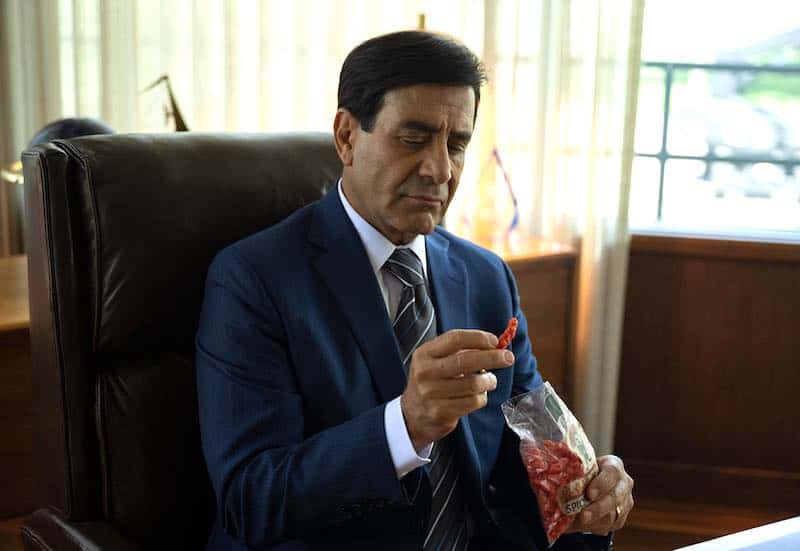 He called the head of the company, Roger Enrico. Amazingly, Roger took the call and agreed to try out the Cheetos Richard and Judy were producing in their home kitchen.
The ending was beautiful, with Richard getting recognized, hot Cheetos selling by the truck load, and Latinos everywhere being inspired by the story.
Eva Longoria's direction was clean, clear, and bright. The music was good, the minor characters were not cardboard cutouts, and the film left me feeling good. Maybe it isn't a perfect film, but I consider it a success! The film is streaming on both Disney+ and Hulu.