Food and Romance (Tisdagsklubben), from Sweden, provides a charming #EldersRock story about love, marriage, children, and food. The Swedish title translates to The Tuesday Club, and in some locales the film uses that title.
Food and Romance begins with Karin (Marie Richardson) lovingly preparing a beautiful meal for the 40th anniversary celebration of her marriage to Sten (Björn Kjellman). Be prepared for lots of mouth-watering photographs of food – it's an important character in the film.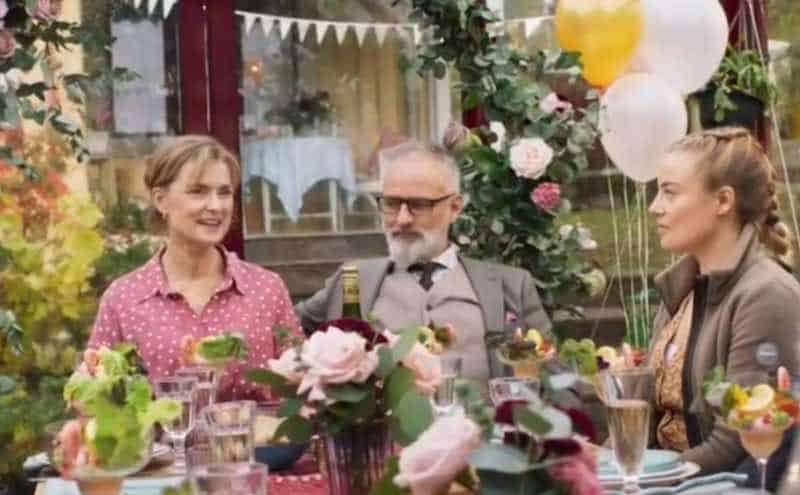 Many friends and their daughter Fredrika (Ida Engvoll) are at the celebration. Two critical events occur at the party. Karin accidentally sees a sext on Sten's phone from someone he's obviously having an affair with. Sten climbs toward the roof in an effort to prove his manhood in a macho stunt and falls down, injuring himself seriously.
Things go awry after these two events.
Karin is mad at Sten and won't even visit him in the hospital. She meets an old friend from high school who is back in town, Monika (Carina M. Johansson). Monika is a live wire of a woman and soon has Karin out drinking and signed up for a cooking class from a well known chef, Henrik (Peter Stormare).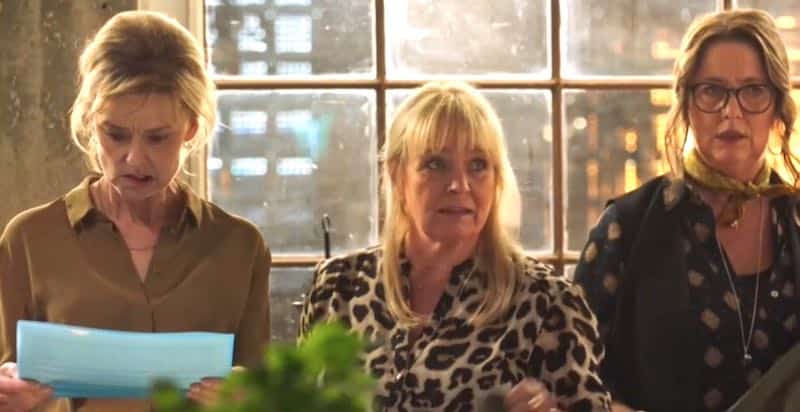 Karin's friend Pia (Sussie Ericsson) joins in with Karin and Monika in the cooking class and in their other antics. The cooking class was filled with wonderful characters who all became friends before the class was over. These three women became The Tuesday Club and opened a catering business under that name.
Chef Henrik loved food and cooking as much as Karin. She'd dreamed of being a chef herself, before her family came along.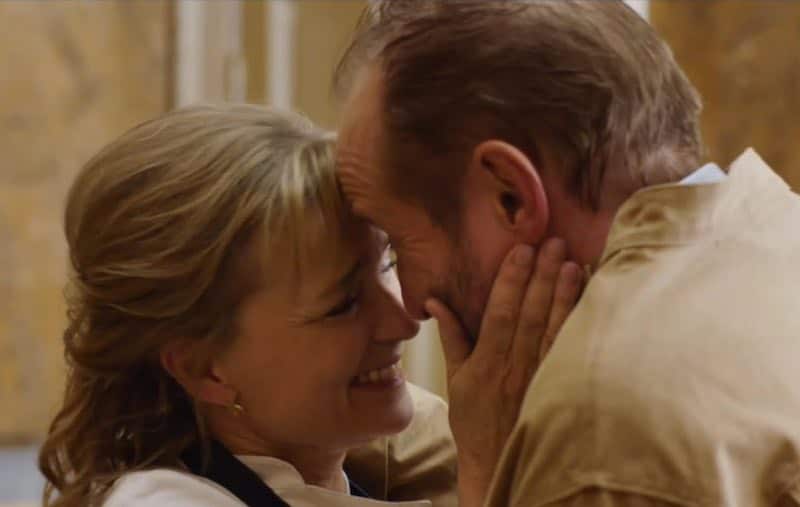 It didn't take long for Karin and Henrik to discover sparks between them. Any movie with people in their 60s falling in love is a winner in my book. Of course, Karin was married. I loved Karin's solution to her Sten problem at home, but won't spoil what it was. I hope you love it, too.
Fredrika wasn't left out in the romance department. Everyone in this film had a happy ending.
Food and Romance was directed by Annika Appelin. It's a bright, charming film that will leave you feeling happy. It's streaming on Prime Video.