And here… we… go! #HappyValley pic.twitter.com/62ZR0etf3j

— Red Production Co. (@RedProductionCo) August 24, 2015
With this short note, Twitter carried the announcement of the beginning of filming for season 2 of the BBC drama Happy Valley. The 6 episode season again stars Sarah Lancashire as police sergeant Catherine Cawood. Returning are James Norton as Tommy Lee Royce and Charlie Murphy as Ann Gallagher. George Costigan is back as Nevison Gallagher with Karl Davies returning as Catherine's son Daniel. Siobhan Finneran returns as Catherine's sister Clare.
Even though the murderer, rapist and kidnapper Tommy Lee Royce is in prison in season 2, he remains part of the story. The police in The Calder Valley in West Yorkshire have other problems as well. The plot description for season 2 is, "Catherine suspects there may be another serial killer on the loose and makes a gruesome discovery that will have shocking repercussions for her and her family."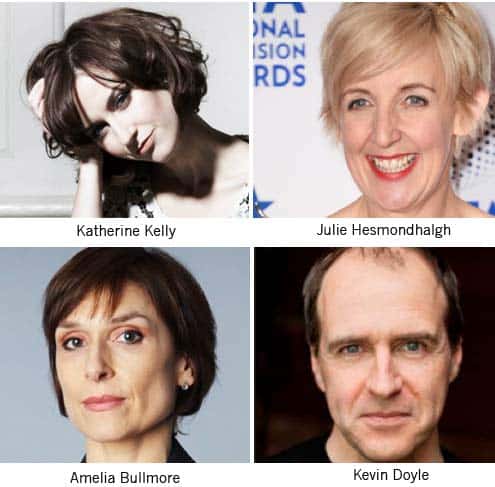 Joining the cast are Kevin Doyle, Katherine Kelly, Julie Hesmondhalgh, Shirley Henderson, Amelia Bullmore, Matthew Lewis, Con O'Neill, and Vincent Franklin.
Happy Valley has been nominated for or won over 30 awards, including Best Drama Series award at the 2015 BAFTAs with writer Sally Wainwright named Best Writer at the 2015 BAFTA Craft Awards. Plus it earns my personal award for being freakin' fantastic.
I wrote recaps of season 1 of Happy Valley and it can be streamed on Netflix.
Happy Valley Images © 2014 – Red Production Company Limited