The queer group of friends in Heartstopper have one of almost everything. Lesbian? Check. Gay? Check. Bisexual? Check. Transgender? Check. Queer? Many checks. Intersex? Nope, don't think so. Asexual? Check. Even the teachers are queer in this series. But most of all, the series has a wonderful, likeable, typical group of high school kids who are exploring their sexuality like all teens.
The Heartstopper teens are both extraordinary and perfectly ordinary. It's what gives this series its charm and warmth.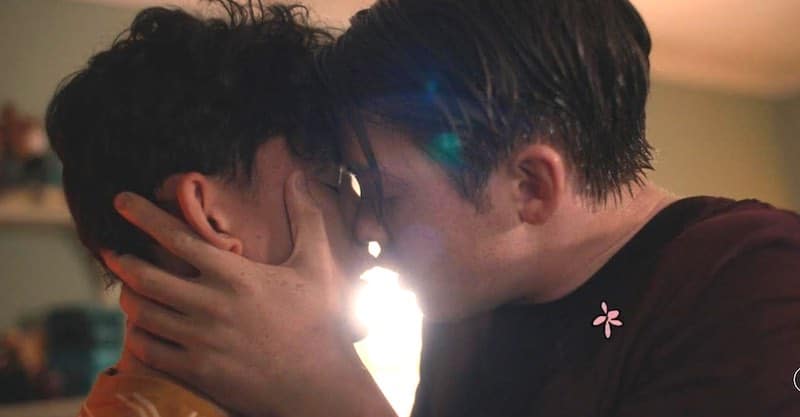 The characters from season 1 are all back. Charlie (Joe Locke) and Nick (Kit Connor) build the main plotline, but there are plenty of moments for the subplots to develop as well.
These two deal with Nick coming out and we learn the effect that early bullying had on Charlie.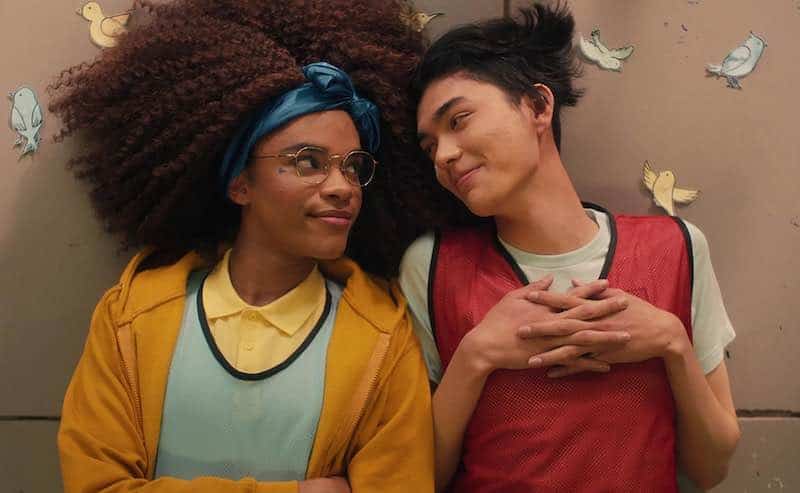 Elle (Yasmin Finney) and Tao (William Gao) spend much of the season deciding whether it's better to be best friends of boyfriend and girlfriend. They are awkward about it but finally figure out what they want.
Darcy (Kizzy Edgell) and Tara (Corinna Brown) try to make progress in their relationship, but one of them is dealing with a homophobic parent.
And we mustn't forget Isaac (Tobie Donovan), who finally understands himself when he learns what asexual and aromantic mean. He has almost an entire episode to himself for his self-discovery. With all the romantic kissing and hugging screen time the other teens got, it was fitting to give Isaac a full arc of story time too.
We get better acquainted with all the teens, their parents, and their family situations in season 2.
One thing I really like about this series is the kids are crushing and falling for each other, but they are not having full-out sex. American teen movies with 16 and 17 year old kids having sex always make me want them to slow down. I'm an old fuddy-duddy, I suppose.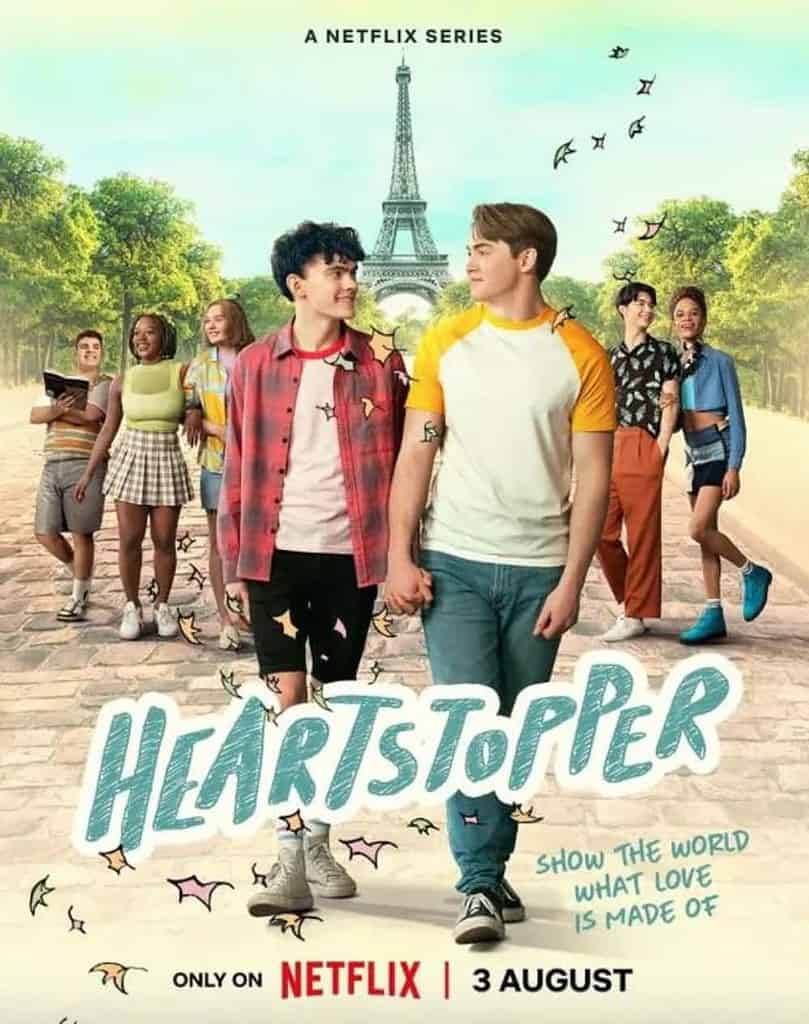 The season includes a school trip to Paris and culminates with Prom night. A third season of this Netflix series is already approved. I hope you are watching this delightful series. If you're not, may I suggest you give it a try?