Identity Thief somehow passed me by 10 years ago when it was released. Prime Video played it up to me as a new addition, so I gave it a look. It was funny and heartwarming, too. If you missed it earlier, you can catch it now.
Melissa McCarthy was the star and scene stealer in Identity Thief. She was also the thief, stealing identities with ease and living the good life off other people's misery.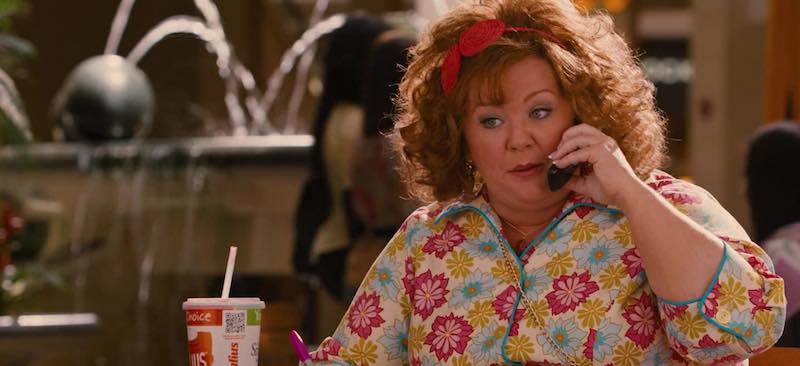 Diana (Melissa McCarthy) made a cold call to Sandy Patterson (Jason Bateman), assuming it was a woman. Sandy was instead a man with a unisex name, who willing gave the caller his full name, birth date, and social security number when she promised him a year of free security services.
Sandy was a simple guy in a crappy job. He had a pregnant wife (Amanda Peet) and two kids. One of his co-workers (John Cho) decided to take workers and clients with him to a new agency, and he offered Sandy a big raise to come with them.
Sandy's first day on the new job is when the effects of the identity theft hit. He was arrested by Det. Reilly (Morris Chestnut) and accused of committing some crime in Florida. (Sandy lived in Colorado.) When they looked at the mug shot of the person with his name and identity in Florida, they saw Diana. The police let him go but did nothing to help him with the identity theft. The only way the police could help would be if the fake Sandy was in Colorado.
His new boss fired him after the police came. If Sandy could get the real thief to admit the crimes, he would not fire Sandy.
So real Sandy took off for Florida. He found fake Sandy and explained that he was taking her back to Colorado. He put her in handcuffs, a plan that didn't work well. Fake Sandy had a mean jab to the throat that she used on a number of people. It instantly disabled them. She could pick the lock on a pair of handcuffs in about 3 seconds.
Sandy wasn't the only person mad at Diana. A pair with guns, Julian (T.I.) and Marisol (Genesis Rodriguez) were there to collect $50,000 from her. A skiptracer (Robert Patrick) was after the money, and he had orders to kill her after he got it.
That put Sandy in the middle of all of Diana's problems and led to a crazy and hilarious road trip to Colorado. With the collectors and the skiptracer after them, the road trip was an extended car chase. The chase involved a variety of rattletrap automobiles, some accidents, a lot of lies, and a surprising bond between the thief and her victim.
The interesting thing about Identity Thief in retrospect is that the main character was a compulsive liar and a thief. Just a few years after this film was released a compulsive liar and thief was elected President. The ending of this story about Diana was very different from the ending of the story about that other liar and thief. Maybe there can be justice in the movies, but justice in the real world works differently.
If you like Melissa McCarthy and haven't seen this one yet, take a look.