Invasion is a slow-moving sci-fi series about an alien invasion of Earth, and about what facing the end of the world does to human behavior. It had a large and diverse cast, was filmed in multiple locations, and generally showed high production values. Invasion was released in 2021 and is not the same story as previous films with this title.
Many things about Invasion made no sense whatsoever. Nuking something in space would stop an alien invasion on Earth. What? The sci-fi (or fantasy) elements of the story were quite murky. The series was murky in terms of lighting, too. Some scenes were so dark you had no clue what was happening. There was no reason for it to be like that – a scene with no electric lights would have a TV playing or a working MRI machine. What?
The real point of the series, however, was to examine what different people did when it looked like the end of the world was coming. There were four main storylines intertwined.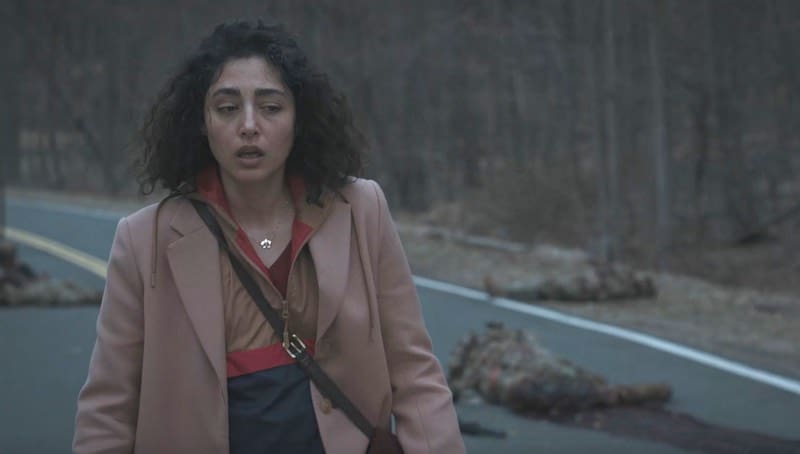 Aneesha (Golshifteh Farahani) and her family lived in New York. On the day everything went crazy she discovered that her husband Ahmed (Firas Nassar) was cheating on her and his girlfriend was pregnant. They had two kids. All four of these characters were important to the story. Aneesha was the driving force keeping the family safe and was ready to do anything to protect her kids. Her capabilities and choices were examined in many ways.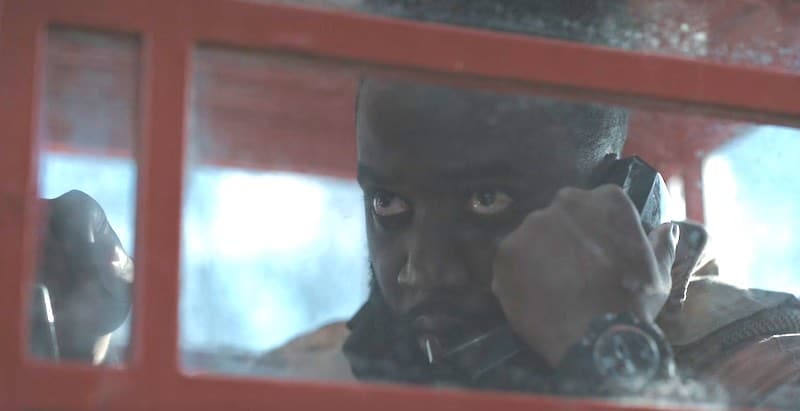 Trevante (Shamier Anderson) was an American soldier in Afghanistan when the invasion hit. All his men and the support troops who had been stationed near him were killed or evacuated. He was 100% soldier, no matter the circumstances. And the circumstances were unusual. We slowly learned of his backstory as he managed to get to London where he met another important character, Caspar.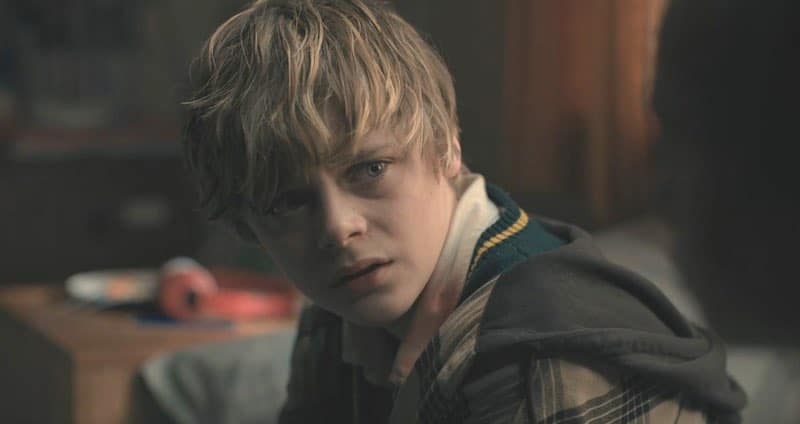 Caspar (Billy Barratt) was a British schoolboy on a field trip when the invasion hit. He had to deal with bullies and teasing about his seizures. One girl, Jamila (India Brown) was kind to him and they stuck together through the rest of the entire series. His seizures, and the art he produced afterwards, had something to do with the aliens. Even a school boy could be of supreme importance when the end of the world was close.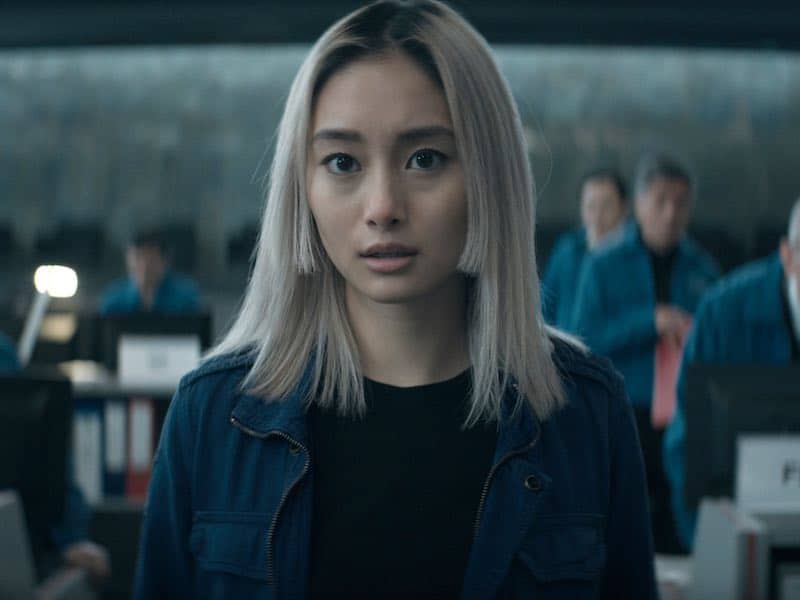 In Japan, Mitsuki (Shioli Kutsuna) worked for the Japanese equivalent of NASA. On the day of the invasion, Japan sent Mitsuki's secret girlfriend Hinata (Rinko Kikuchi) into space to spend a year on the international space station.
The aliens knocked a hole in the space craft Hinata flew, but Mitsuki refused to believe she was dead. She analyzed the transmissions from space to prove her point and never gave up. As the world on earth crumbled around her, she was aware of nothing but the woman she loved who was out in space. She had to convince scientists from all over the world to let her work and her closeted relationship became known.
As the 10 episodes rolled slowly by these main characters proved to be connected in interesting ways. Some of them had some special thing or some special ability that contributed to stopping the invasion. What each character cared about and dealt with most was the people they loved. Many of these relationships were rocky when the invasion happened, and others like the two Japanese women, had been very happy.
It was a big cast with well known faces coming through for an episode or two. I thought it was exciting in parts and other parts were coma-inducing slow. The ending was questionable, but the message about loving the people you love while you have the chance was loud and clear.
Bits of the story seemed borrowed from places like Lord of the Flies or Arrival, perhaps as homage.
The secondary characters were used to show the range of human responses to the possible end of the world. Some were helpful, sharing. Some were selfish and cruel. Some were willing to sacrifice themselves for others. I watched all 10 episodes because the characters were compelling, but if you want great sci-fi this isn't the place to look.
The entire season is available on Apple TV+. Amanda Marsalis directed four episodes. If you haven't seen the trailer, you can watch it here.