Keeping Faith is back with its 3rd and final season. It's on Acorn TV in the U.S. The season begins with two episodes on April 12. Following that, new episodes will appear on Mondays through May 10. After May 10 and the last episode aired, I updated the end of this post.
Acorn only provided episodes 1-5 of the final 6 for review by early screeners, so I'm as eager to learn the end of Keeping Faith as you will be when you begin watching. In this review, I'll give you hints about the major plotlines, but won't reveal any spoilers about what is to come.
The main cast remains unchanged from the characters we met in season 1 and season 2. New characters include Matthew Aubrey as Mike, the father of a child (Keogh Kiernan) with an inoperable brain tumor.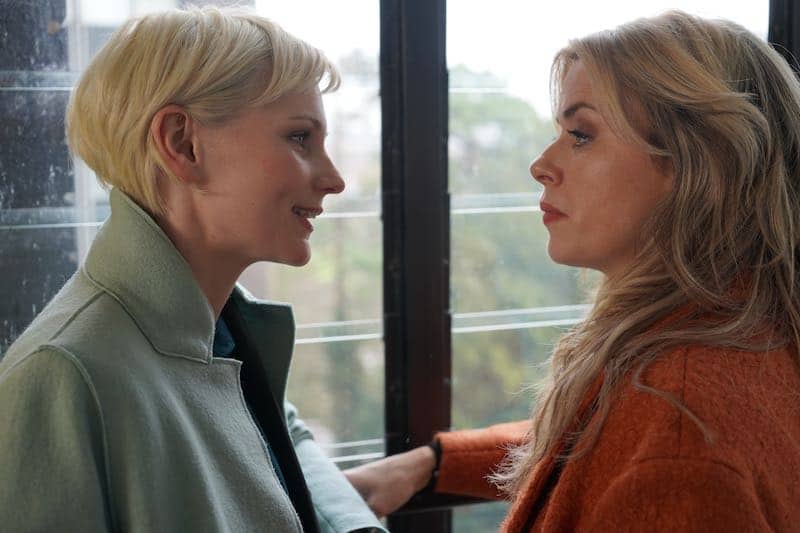 Faith (Eve Myles) and Cerys (Hannah Daniel) are off on their own starting a new law firm. They take Mike's case as he tries to force the doctors to operate on his son, even though the docs claim the surgery will kill him. This emotional case forms the worklife part of the season 3 plotline.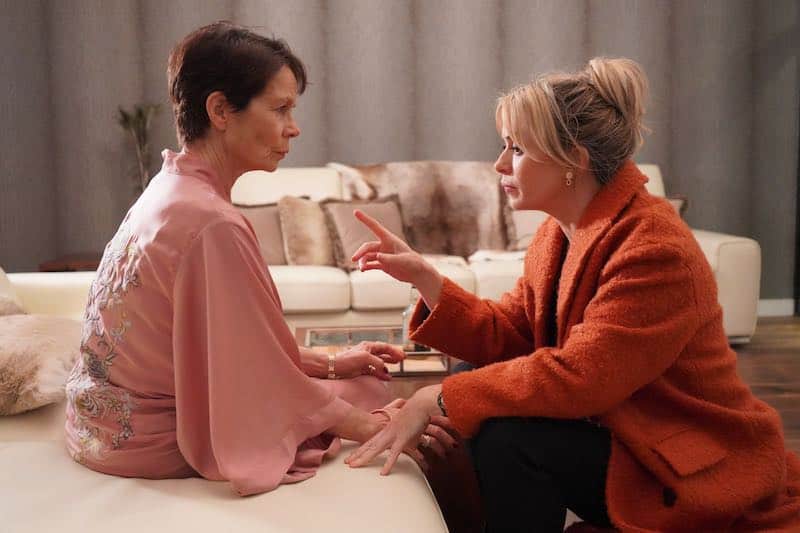 Another new character is Rose Fairchild (Celia Imrie). We don't find out who she is or why she upsets Faith so much until episode 2. She brings big secrets from Faith's past and is an unwelcome upheaval for Faith and her family.
Celia Imrie is both charming and frightening in this role. She's terrific. (#EldersRock) Her presence is the catalyst that should complete the arc that put Faith through the wringer for 3 seasons of growth and change.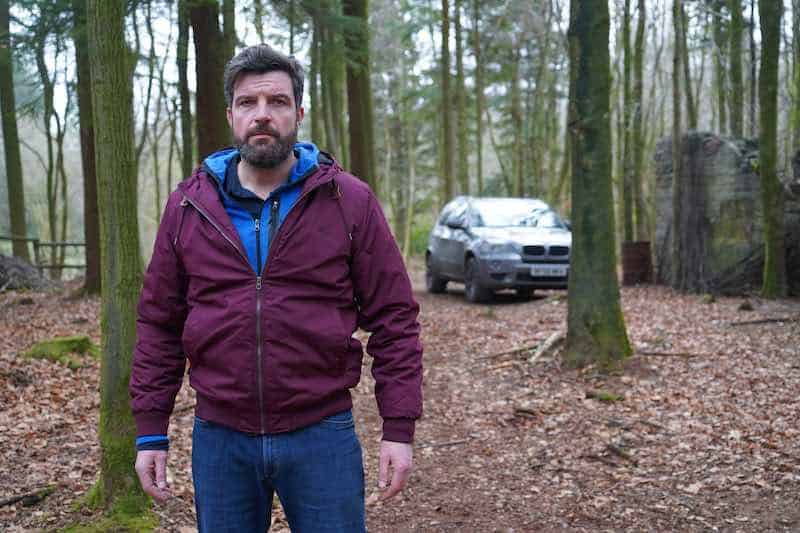 Faith and Evan (Bradley Freegard) are nearing the end of their divorce and working on the custody arrangements for the children. Evan doesn't have himself in a good place. He's living with his parents and making huge mistakes as he attempts to work under his father Tom's (Aneirin Hughes) watchful eye. He's jealous of Faith and doing crazy things as he fights against the divorce.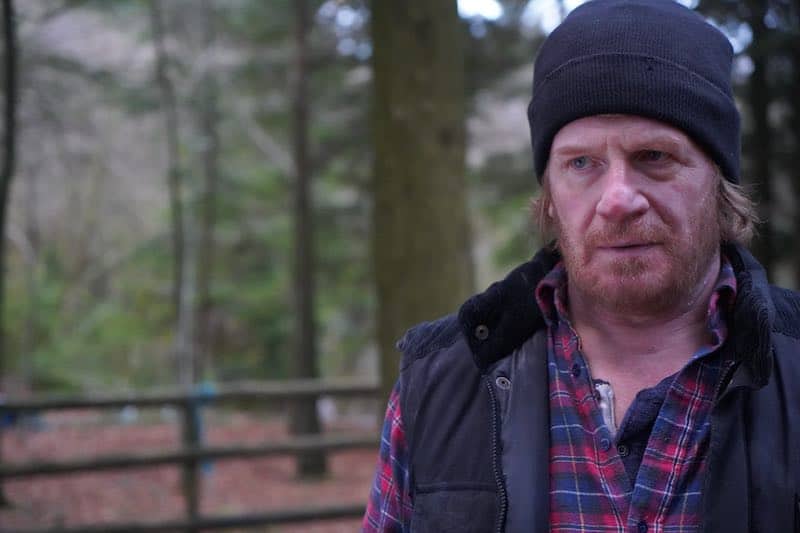 Some of the crazy things Evan does are aimed at Steve Baldini (Mark Lewis Jones). Steve has been living quietly out in the woods, trying to stay out of trouble. He and Faith are still involved but are waiting for the divorce to be over before they do much about it.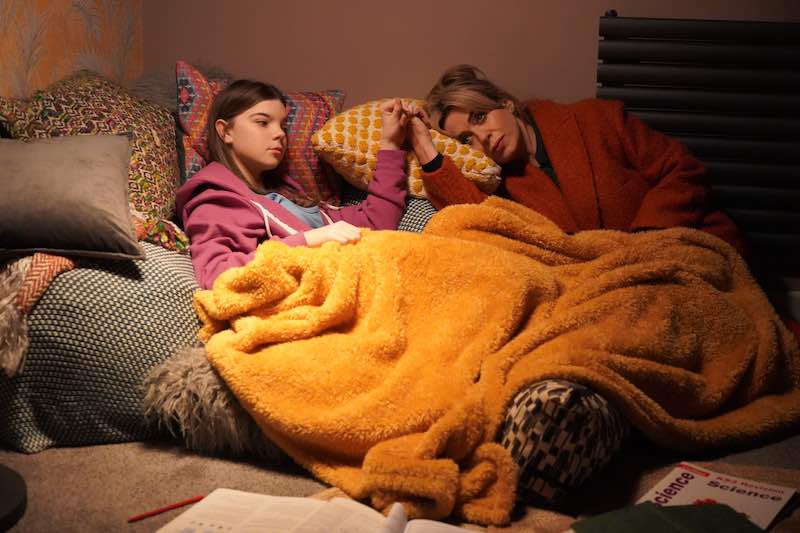 The kids have grown. Demi Letherby as Alys is 14 now and involved in subplots on her own. The younger girl Megan (Lacey Jones) is the one who wants her dad back and her family intact.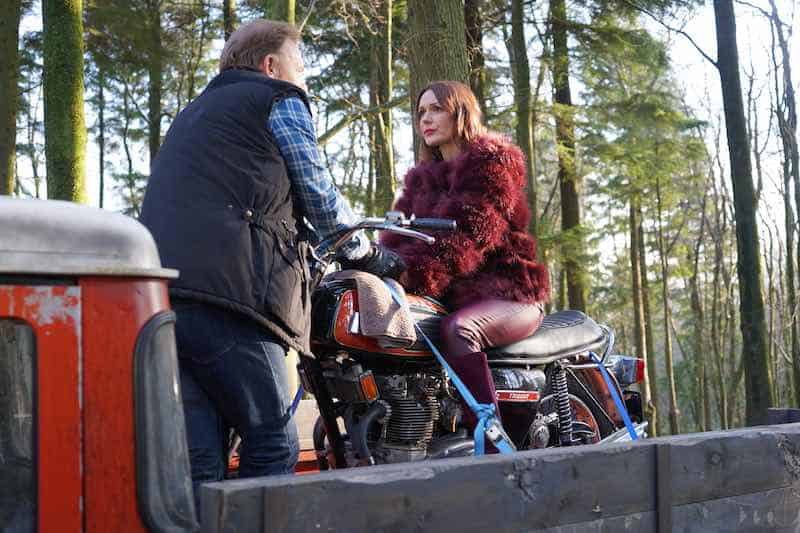 Faith's good friend Lisa (Catherine Ayers) has an interesting subplot this season. She's still helping out with the kids and being a support. She turns to Steve as part of her own issues.
The constant thorn in Faith's side, DI Susan Williams (Eiry Thomas) is investigating a new crime that, at first, seems to have nothing to do with Faith. But wait, because things get complicated.
Season 3 of Keeping Faith has plot twists and many surprises about Faith's past. It's an emotional journey for Faith, sometimes driving her to regress to almost a juvenile state. But she manages to pull herself together and keep up the struggle time after time. If you've been a fan of this series since the beginning, you will definitely want to watch season 3. I can't wait to see the final episodes and learn how this dangerous and exciting season turns out.
As a fashion aside, Faith traded her yellow rain slicker for a new orange coat that looks beautiful on her and almost glows under the camera's eye.
Pip Broughton and Judith Dine did the directing in season 3. Faith's Song by Amy Wadge still forms most of the background music.
I couldn't find a Pinterest worthy poster for season 3, but here's one from season 2.
Have a look at the teaser.
Are you planning to watch season 3 of this popular series?
UPDATE: Some thoughts on the final episode
The 6th and final episode of the season aired on Acorn TV and that last episode was full of shocking turns that will affect Faith forever. Here's what I said about it on Twitter. If you have thoughts on how the series turned out in the end, please put them in the comments below.