Little Pink House is a disheartening true story about how the city, state, and finally federal courts decided it was okay to use eminent domain to take a person's home and give it to a private company.
Little Pink House was written and directed by Courtney Balaker. Catherine Keener stars as Susette Kelo. Susette was a paramedic in New London, Connecticut. She bought a small house near the water (and a smelly sewage plant), fixed it up herself, and thought she'd found her safe haven.
The Governor (Aaron Douglas) thought it would help him win an election if he brought a Pfizer Pharmaceuticals plant into the dying town of New London.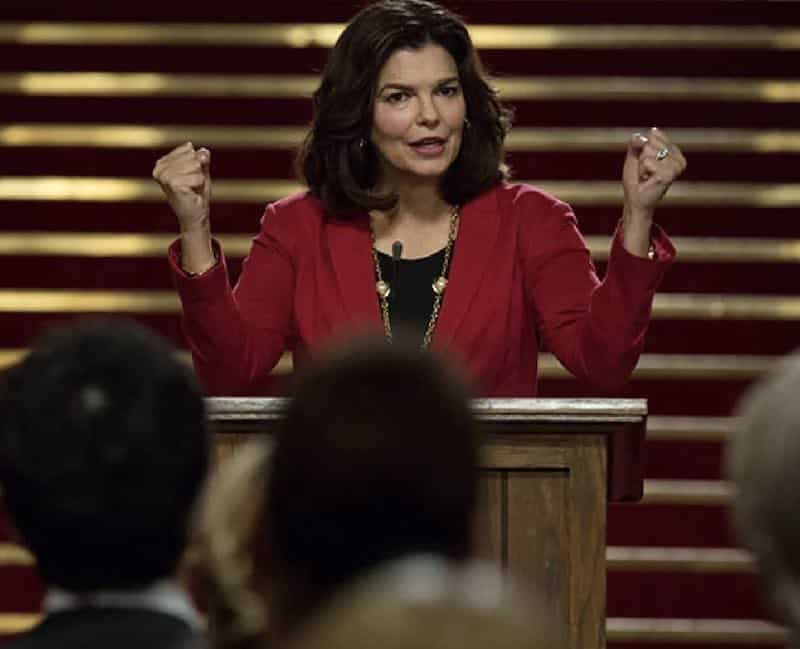 Charlotte Wells (Jeanne Tripplehorn) was picked to head a "nonprofit" agency meant to bring jobs to New London. Her actual purpose was to buy the land Pfizer wanted and bring in the big money.
There were a lot of people living on the land who didn't want their houses demolished to make room for a private corporation.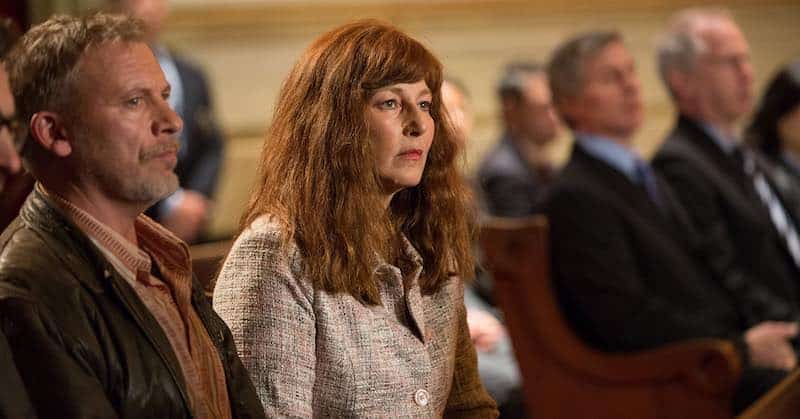 Susette was new in town. She made some friends and began a relationship with Tim Leblanc (Callum Keith Rennie). When they realized what the city wanted to do with their homes, they decided to fight back. In a battle that spanned many years, Susette and her neighbors protested to the city council and the mayor. They worked their way up through local and state courts to the Supreme Court.
It was the liberal members of the court who lead the 5-4 decision in Kelo vs. City of New London which gave government officials the power to bulldoze a neighborhood for the benefit of a multibillion-dollar corporation. Their decision was based on the amount the city would get in tax money from the corporation vs. the homes in a "blighted" neighborhood.
Because a SCOTUS decision affected homeowners in every state, there was a lot of unhappiness with the ruling. Since Kelo vs. City of New London in 2005 there have been some changes to curb eminent domain abuse. But, as I'm sure you know, the court has only grown more and more supportive of big business vs. individual rights since that time.
Catherine Keener played her character as shy and slightly repressed. She very reluctantly became the face of the fight with the support of her community behind her. At the end of the film, photos of the real Susette and her pink house are shown. It also shows Susette standing on the bare ground where her house once stood. Pfizer did absolutely nothing with that land and the land around it where other homes had stood.
There's plenty to be outraged about right here, right now. You may not want to go back 20 or so years to learn about another outrage. However, this is a powerful story about capitalism and individual rights.
The film is quiet and a bit slow, there's nothing flashy about the people involved. Overall it's an underappreciated small film that's worth a watch, in my opinion.