Look Both Ways is a cheerful comedy/fantasy/romance about making choices in life and how they work out. The message seemed to be that one way or another, life works out.
Look Both Ways stars Lili Reinhart as Natalie. She and her best friend Cara (Aisha Dee) are about to graduate from UT Austin. They have planned for years to go to L.A. Natalie wants to do animations. Cara is in advertising.
But Natalie might be pregnant.
Natalie takes a pregnancy test and the story splits in two. In one version of the story she is not pregnant and she and Cara go to L.A. In the other version she is pregnant and she moves in with her parents and has the baby.
We see these two alternate universes play out simultaneously.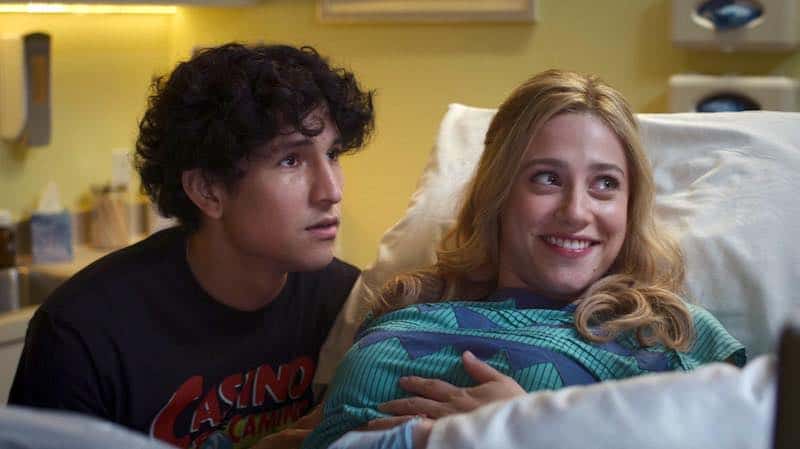 When Natalie stays in Austin, the baby's father Gabe (Danny Ramirez) helps raise the baby. They aren't married, but are good friends.
I always enjoy the sights when a film is shot in Austin because I used to live there and love seeing some of my old favorite places.
In the version where Natalie goes to L.A., she has a romance with Jake (David Corenswet). She lands an animation job and he wants to make documentaries. Cara dates a series of women.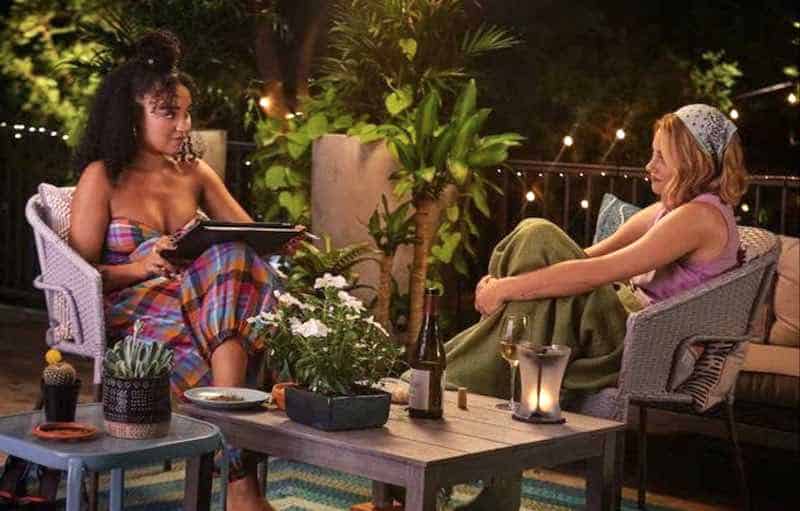 Whether in California or Texas, Natalie is always best friends with Cara. She meets essential the same people in both lives, for example the animation bigwig Lucy (Nia Long). Her interactions with various people are different based on which life she's living. She continues drawing and creates her own animated shorts no matter where she is.
Look both Ways was beautifully directed by Wanuri Kahiu and written by April Prosser. It was an upbeat story with a happy ending. Life works out in ways you don't expect no matter what choices you make along the way.
The film is on Netflix.