Love Again is a romcom. Two straight people fall in love. There's a happy ending. You know when you need a dose of this. Here's a new one for you.
Love Again stars Sam Heughan and Priyanka Chopra Jonas as the two who fall in love. Céline Dion wrote the music, including some new songs, used in the film and appeared in a big part.
I don't know when the movie was filmed, but it was released in 2023, well after Céline Dion made the sad announcement of her retirement due to her health. It was nostalgic watching her perform in this knowing what was coming very soon to her life.
Mira (Priyanka Chopra Jonas) was a successful children's book author. She was in love with John (Arinzé Kene) who was killed by a drunk driver. Two years later she was still stuck in her grief. She began texting John's old phone number.
That phone number now belonged to music critic Rob Burns (Sam Heughan). He didn't text her back to tell her she had a wrong number. Instead he fell in love with her based on her lonely text messages. He figured out a way to meet her and still didn't tell her about seeing the texts.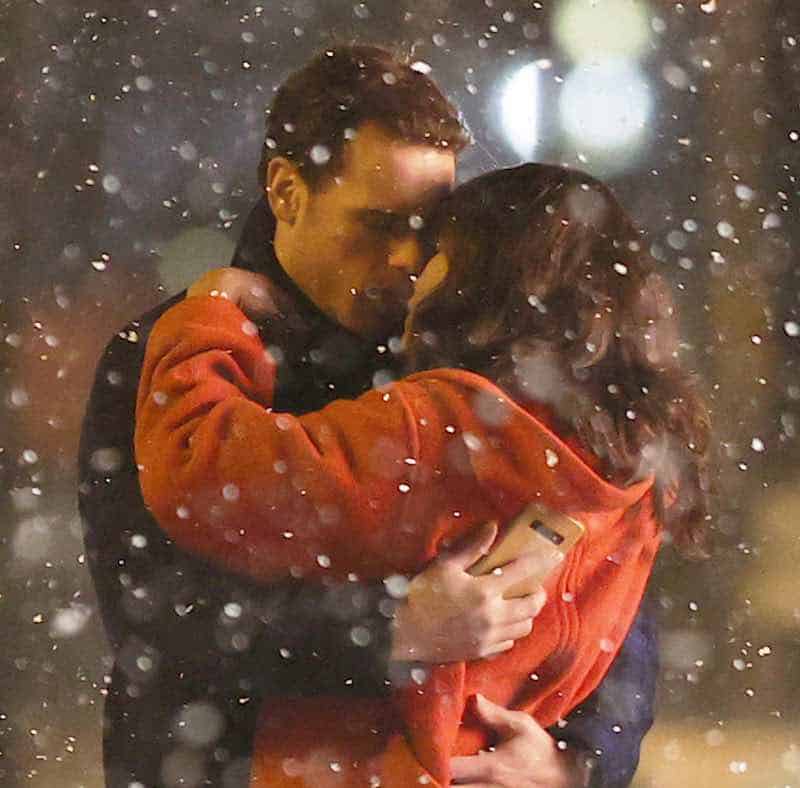 The inevitable break up came when Mira figured out that he'd been withholding vital information from her.
Rob was meant to interview Céline Dion as part of his job, but Céline ended up advising him on his love life. She told Rob he was a child, and he definitely acted as inept as a 13 year old. Look at Sam Heughan and listen to his accent and tell me he doesn't know how to act around a woman. You may disbelieve much of this plot, with his character being a big sticking point.
There was one funny scene. Mira tried going on a date using a dating app. Her date was played by Nick Jonas, her real-life husband. They had a kissing scene in a cab that must have made them laugh themselves silly trying to get through it.
This recent entry into the ever growing romcom genre can be seen on Netflix.