Mosquita y Mari is a film Netflix repeatedly put in my recommended queue. Since it came out in 2012, I ignored it. Finally, on a night when I couldn't find anything new to watch, I took a look at it.
The first thing I noticed about Mosquita y Mari was it was written and directed by Aurora Guerrero – her first full length feature. Since starting this blog, I've noticed her name several times. After watching Mosquita y Mari I realized what a brilliant first effort it was.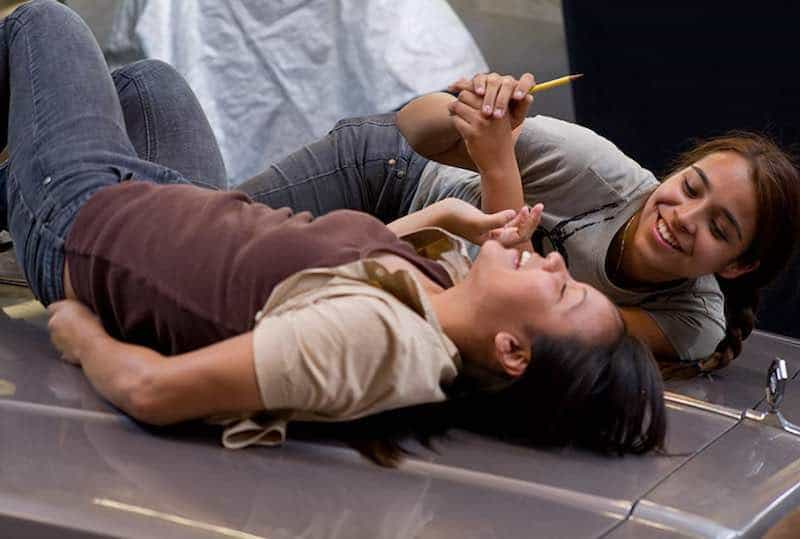 The film was a beautifully written exploration of a first crush between two high school sophomores in Huntington Beach. Yoli (Fenessa Pineda) was the mosquita in the tale. Mari (Venecia Troncoso) was new to the high school. They lived across the street from one another.
Yoli was the poster child for hard work, good grades, and preparing for college. Mari was responsible for helping her single mom with money and taking care of her younger sister. They had very different lives and attitudes. Their geometry teacher put them together and Yoli became a homework buddy and friend for Mari.
They did their homework in a junk yard and slowly and awkwardly began to deal with their attraction. The film is the story of their first steps. They had to accept what they felt and be honest with themselves before anything could happen. The film ends with them finally acknowledging to each other that something was there between them.
I looked up Aurora Guerrero's filmography since this outstanding beginning. She's mostly worked in television directing episodes of Queen Sugar, Greenleaf, The Red Line, 13 Reasons Why, Little America, Gentefied, and Cherish the Day. Recently, she's the writer and director of an announced full-length film about a gay undocumented immigrant called Los Valientes.
I'm hoping the new film is made and distributed, even though we've just come through a crazy year for film making. Based on Mosquita y Mari, I think Aurora Guerrero should be at the head of many films. She has a unique perspective on the Latinx world, on LGBTQ+ lives, and she's a very good director. More creative Latinas at the head of projects can only be a good thing.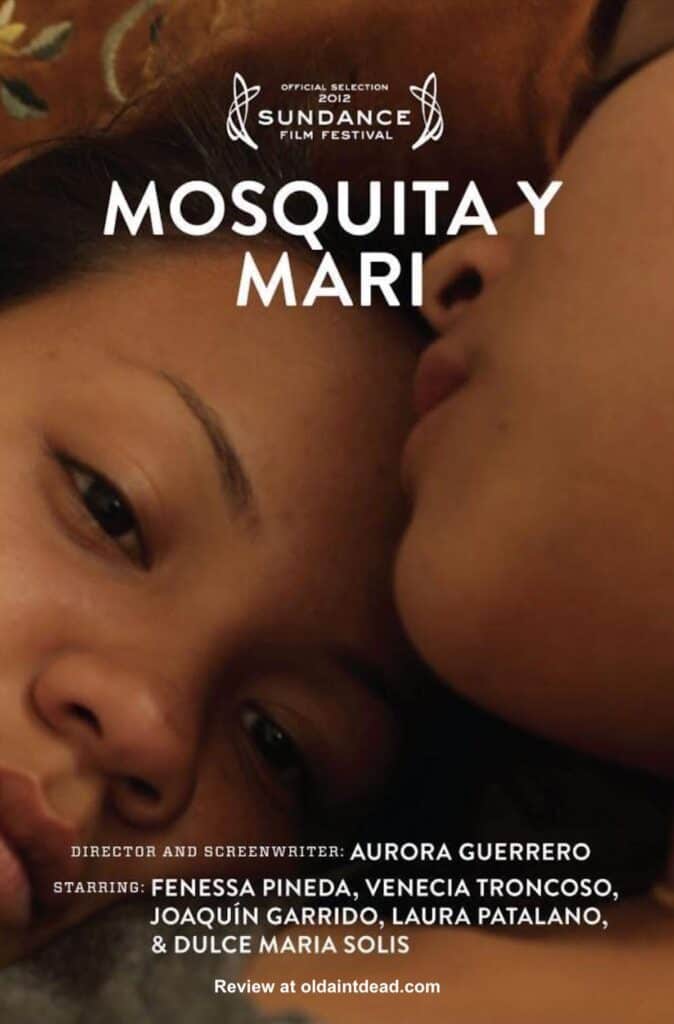 Here's a trailer.
Did you watch this when it first came out? What did you think about it?