The Second Best Exotic Marigold Hotel will release in late March 2015 in the US. I will be there, ready to be delighted by this wonderful cast and charming story.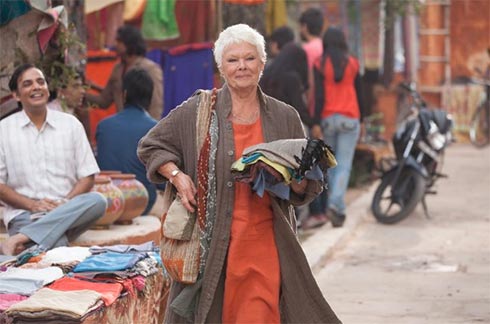 New in this edition of the story will be Richerd Gere, Tamsin Greig and David Strathairn.
Still around are Dev Patel, Maggie Smith, Tina Desai, Judi Dench, Bill Nighy, Celia Imrie, Penelope Wilton, Ronald Pickup, Diana Hardcastle, and Lillete Dubey.
The film is directed by John Madden from an original screenplay by Ol Parker. The Second Best Exotic Marigold Hotel was shot in India.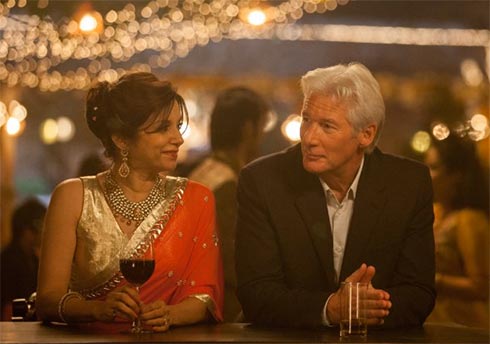 The character Sonny Kapoor (Dev Patel) has plans to expand the Best Exotic Hotel for the Elderly and the Beautiful while getting married at the same time. It looks like we might get a bit of a Bollywood musical number at Sonny's wedding. That should be fun.
Sonny's mother is played by Lillete Dubey, who has an impressive list of credits in films made in India. She was in the first Best Exotic Marigold Hotel as well as Monsoon Wedding and many other films. She's also a theatre director and founder of the Theatre Action Group in Delhi. In her world, she is as famous as Maggie Smith or Judi Dench is in the American/European market. It's always wonderful to see this accomplished woman in action.
Poster and images ©Fox Searchlight Pictures