Not Okay is about a woman who lied her way to internet fame, then crashed and burned. This message film uses darkly satirical comedy with underpinnings from our broken celebrity culture. The dark comedy begins even before the movie starts with a warning, "This film contains an unlikeable female protagonist. Viewer discretion advised." There are spoilers in this review.
Zoey Deutch stars as Danni in Not Okay. She wanted to be a writer, but was stuck as a photo editor. She faked a trip to Paris while she stayed home in her filthy apartment and posted made up pictures of herself in Paris.
One of her photos was supposedly her at a famous site just before it was bombed. Then she faked being a traumatized survivor of a terrorist bombing. Being at the Paris bombing story got her some followers. She was ecstatic! People believed her story.
Her co-workers started being nice to her, even her secret crush Colin (Dylan O'Brien), who was internet famous himself.
Her parents told her about a support group for survivors of violence. She went to get ideas for a story she'd finally gotten permission to write about her "experience."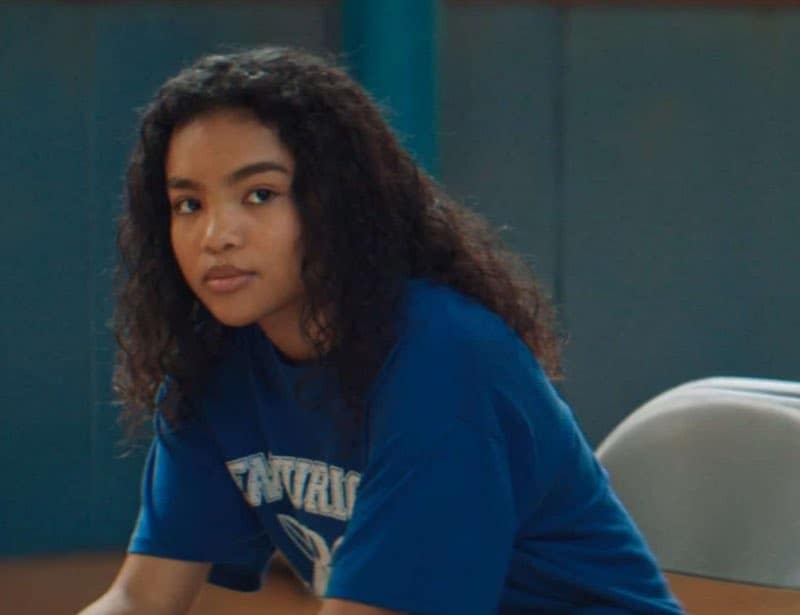 Rowan (Mia Isaac) was part of the support group. She was the survivor of a school shooting. Danni was so disinterested in the people in the group she almost missed the fact that Rowan was famous as a speaker against gun violence.
Danni befriended the much younger Rowan and began stealing her words and ideas to use in the article she was writing. When the article came out, Danni convinced Rowan to boost it. That made it go viral and got Danni instant fame.
Danni didn't know how to act traumatized. She had no sympathy or empathy for others. She lied to make herself look good at every opportunity. Eventually one of her co-workers (Nadia Alexander) started fact checking her story. She confronted Danni about the truth.
Danni could either admit the truth herself or wait for the co-worker to do it. She chose to admit it herself. The internet instantly turned on Danni. Rape threats, death threats, doxing and all the other terrifying things that happen to women on the internet began.
It was hard to tell if Danni felt sorry for herself, or if she was actually reflecting on her behavior and learning from the horrifying way she was canceled. Writer and director Quinn Shephard said she was aiming for the idea that people should be held accountable for their lies, but that constant rape and death threats were not the solution.
The film was made during the midst of Trump's era and the Big Lie debacle. If you study the colors used on the poster and in the film title above, it suggests perhaps that the story is about more than just the way women are treated on the internet. It also has to do with everything that's fake and dishonest in American celebrity culture. Why do some fakes, especially women, get punished and others suffer nothing?
You can see Not Okay on Hulu. If you've seen it, I'm wondering if you thought Danni was going to end up being a better person in the future.