Atypical ended its family comedy with season 4, which recently became available on Netflix. When I finally discovered Atypical, I watched the first 3 seasons in one big weekend. It's been quite a wait for this final season, but I was happy to see it through to the end.
The story in Atypical revolves around a family. Every family is unique in its own way. This family has a son with autism and an obsession with penguins. The daughter is a bisexual track star.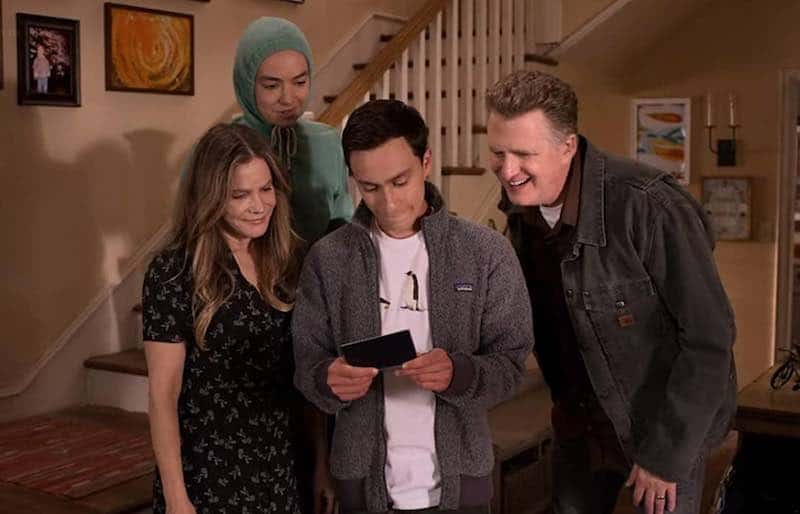 The parents, Elsa and Doug, are played by Jennifer Jason Leigh and Michael Rapaport. These two parents are trying their best, but don't always agree on what exactly the best thing is. The teens Casey and Sam are played by Brigette Lundy-Paine and Keir Gilchrist.
[A note about pronouns. Brigette Lundy-Paine identifies as nonbinary and uses they/them pronouns. However, the character Casey figures out her bisexual label a good way through season 4 and Casey uses she/her pronouns. So in discussing Casey, I'll use she/her, too.]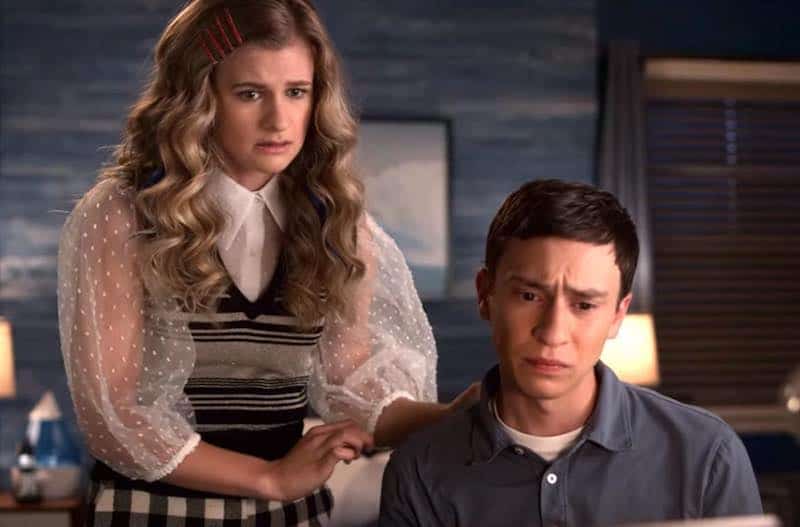 Sam and his atypical girlfriend Paige (Jenna Boyd) are still a couple in season 4. Paige left college and is working in a fast food joint. I don't know how realistic the relationship between these characters who are both on the spectrum is, but the two actors make it believable.
Sam was inspired by a visit to his pal Stumpy the penguin at the aquarium. He decided to go to Antarctica and study penguins. He took a semester off from college to make plans for the trip.
I thought the Antarctica idea was a crazy one. Sam is thrown off by anything new and he thinks he's going to go live in a tent in a frozen place and draw penguins? This project is up and down and up and down throughout the season as various difficulties in making it happen appear.
Sam is sharing an apartment with his friend Zahid (Nik Dodani). That takes a lot of effort as they learn to coexist. Most of the raunchy humor in this series comes from Zahid, who has a scary subplot of his own this season.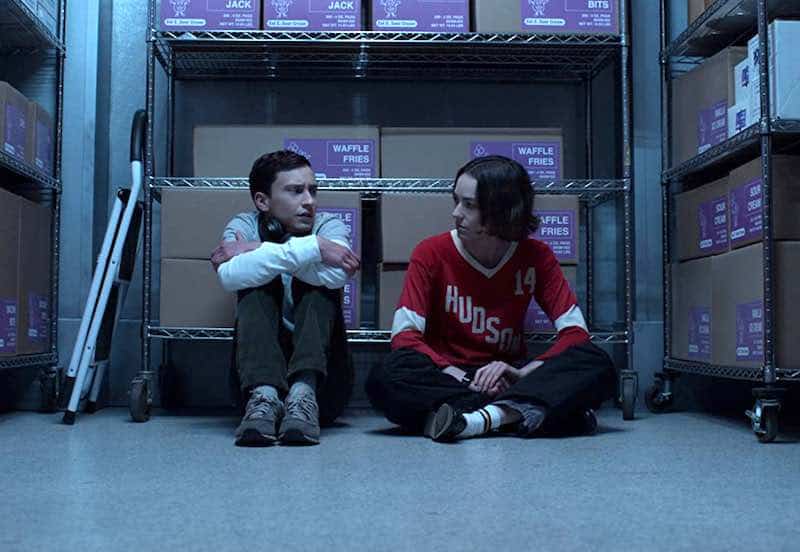 Casey takes Sam to spend a night in the freezer at the place where Paige works, hoping to convince him his Antarctica idea is a bad one. He doesn't give up.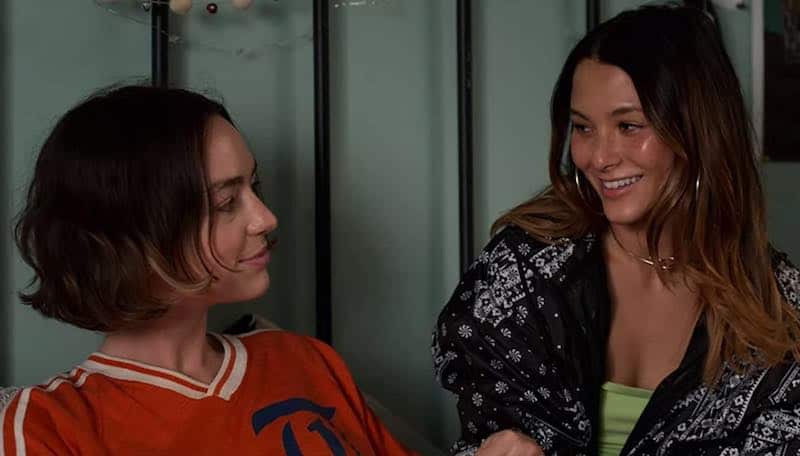 Casey is dating Izzie (Fivel Stewart). They are both on the track team at the same expensive private school. Casey is working really hard to keep up her grades and improve her running so she can get into UCLA on a track scholarship. The chemistry between these two is excellent. Even with the lovely relationship to keep her going, Casey is really stressed and makes a stunning turn toward the end of the season.
I was sorry to see that season 4 was the final season. The BTS video of season 4 shows that they were shooting amid heavy COVID restrictions.
I feel this family and these characters had many more stories worth telling. Representations of individuals on the autism spectrum are so rare, more are truly needed. The parents of the autistic young man were well-drawn characters who wanted the best for both their children. It's also good to see another bi character grow into her sexuality.
The women directors in season 4 included Rebecca Asher, Jennifer Arnold, Heather Jack, and Angela C. Tortu. Robia Rashid created the series.
The trailer give a good impression of the tone of this comedy/drama.
Are you a fan of the Atypical series? What did you thing about the way it ended?