Bhaag Beanie Bhaag is a contemporary Indian comedy streaming on Netflix. Beanie is a woman who dreams of being a stand-up comic. Her parents dream of grandchildren. The series was written and directed by women.
Bhaag Beanie Bhaag (I couldn't get a good translation of what that means) stars Swara Bhaskar as Beanie. She's an almost 30 year old woman with an MBA and a job. She still lives with her parents.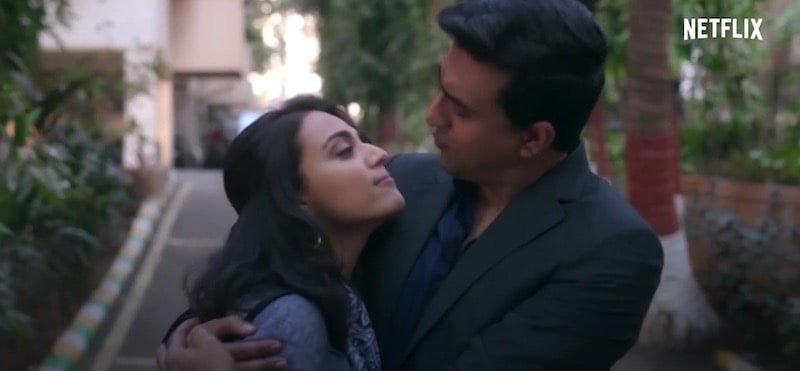 For three years Beanie has dated Arun (Varun Thakur) who also lives with his parents. When he proposes in front of her whole family everyone rushes to assume she will say yes.
Beanie has doubts. She doesn't want to have kids, she wants to be on stage. She loves making jokes.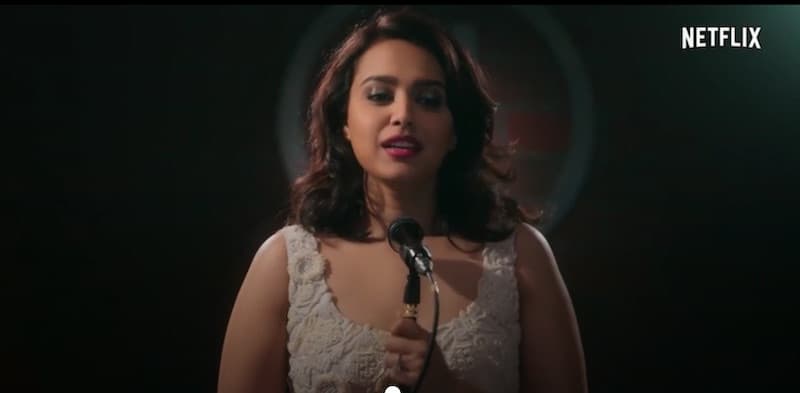 Beanie runs away from the celebration meant to announce her engagement to Arun. With support from her best friend Kapi (Dolly Singh) she finds her way onto a stage. Kapi and a man she meets at a comedy club, Ravi (Ravi Patel), continue to encourage her to pursue comedy full time. Her personal life is blown up so she commits to comedy.
This series moves quickly. Six short episodes take us from start to finish. It's a fast-paced mix of English and Hindi – often in the same sentence. It feels very of-the-moment as characters curse like Americans and experience the world through the screens on their phones.
I thought the series was amusing and fun. You can watch all six episodes in almost no time. The series was co-directed by Debbie Rao. Nisha Kaira, Ravi Patel and two others wrote it.
Normally I would give you a chance to see the trailer for the series, but I couldn't find one with subtitles. Check the trailer on Netflix if you're interested in giving this Indian comedy with a woman director a look.