In the last week or so I watched season 1 of The Blacklist. I got hooked on it and just kept watching. After episode 1, I wasn't sure I was committed, so I tried episode 2. Before long I decided to watch the whole season.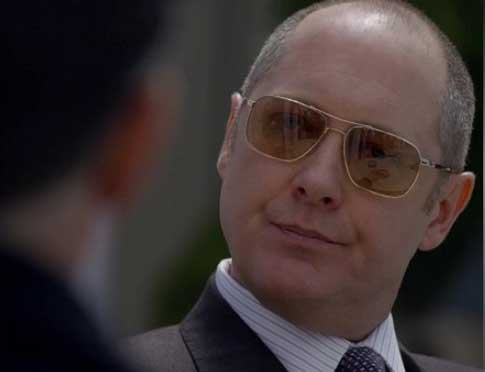 James Spader stars as Raymond "Red" Reddington, a criminal mastermind who inexplicably turns himself in to the FBI, but only on the condition that he works exclusively with FBI agent Lizzie Keen (Megan Boone). Spader's performance is outstanding. He has Red Reddington down from the first seconds of episode 1 and plays him with sophisticated grace and depth.
Red's thing, his deal, is that he has this list of bad guys that he will help the FBI get. He gets immunity for his information, but he only offers information about bad guys that he himself has a reason to want to catch or put out of commission. He calls the shots for a team of federal agents and they run around catching bad guys based on what he tells them. There's the question of the connection between Red and Lizzie running through every episode.
The Blacklist is an odd combination of the completely obvious plot and the completely surprising and unexpected plot. The characters are never quite what they seem, people's motives are always questionable, and the action is tense.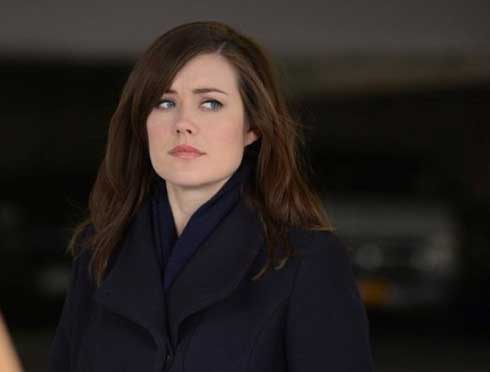 It took me a long time to get attached to the female lead. There are two reasons why this might be. Either Megan Boone plays her character as a stoic personality in control of her own display of emotions, or, Megan Boone is not a particularly nuanced actor. The expression on her face remains the same whether she's shooting at a bad guy, talking to Red, making love to her husband, or crying over her dying father.
Even though James Spader is the big name, the star, his character is shadowy and mysterious. It's really Lizzie's story, her life both inside and outside her work, her marriage, and her early childhood memories. Megan Boone's lack of affect in this part both put me off and – in later episodes of the season – made me appreciate the internal workings of her investigative mind.
Parminder Nagra is another FBI agent. She is a favorite of mine and I was glad she was in the cast. Gave me a female character that I liked instantly. Her part wasn't big enough.
Other agents on the team with Lizzie Keen were Donald Ressler (Diego Klattenhoff), and Harold Cooper (Harry Lennix). I can never see Harry Lennix without thinking of Dollhouse. His part in this series is very similar to his part in Dollhouse, which contributed to my frequent recollections of the older show.
Lizzie Keen's husband is played by Ryan Eggold. A good part of the personal drama for Lizzie involves Red warning her about her husband but her steadfastly believing in her man. Mostly. Maybe he's a loving husband and fourth grade teacher. Or maybe not.
Interesting recurring characters included Alan Alda as a Senator, Jane Alexander as an FBI higher up, and Rachel Brosnahan as the mysterious Jolene who tries to seduce Lizzie's husband.
One of the things I like about the show are the sets or locations. I'm not sure how real everything was but there were locations seemingly all over the world. The sets used for the task force and for where the criminals were caught were excellent. I liked the places where Red hung out, I liked Lizzie's apartment. Outdoor scenes were plentiful and set in interesting places. The action scenes were very well done, too. There were all the requisite gun battles, car crashes, plane crashes, fist fights, knife fights – everything you could want in the way of excitement and action.
Season 2 of The Blacklist begins next week. I'm sure I'll be watching to see what intricate plots involving criminals get brought into the story, and if Lizzie ever figures out the obvious in relation to who Red is.
Photos by NBC – © 2014 NBC Universal Media