Booksmart stars Beanie Feldstein and Kaitlyn Dever as high school friends who realize just before graduation day that they've done nothing but work all through high school. They vow to do something fun before it's too late.
Olivia Wilde directed this wildly over-the-top, nearly psychedelic, romp through the excesses of high school personalities and graduation parties. There's everything here, but it's bigger, more vivid, and funnier than real life.
Amy (Kaitlyn Dever) and Molly (Beanie Feldstein) are lifetime best friends. They have each other's backs. Neither have any sexual experience, but they want some. Amy has a crush on Ryan (Victoria Ruesga), but she hasn't done anything about it. Molly has a crush on Nick (Mason Gooding), but she pretends to hate him.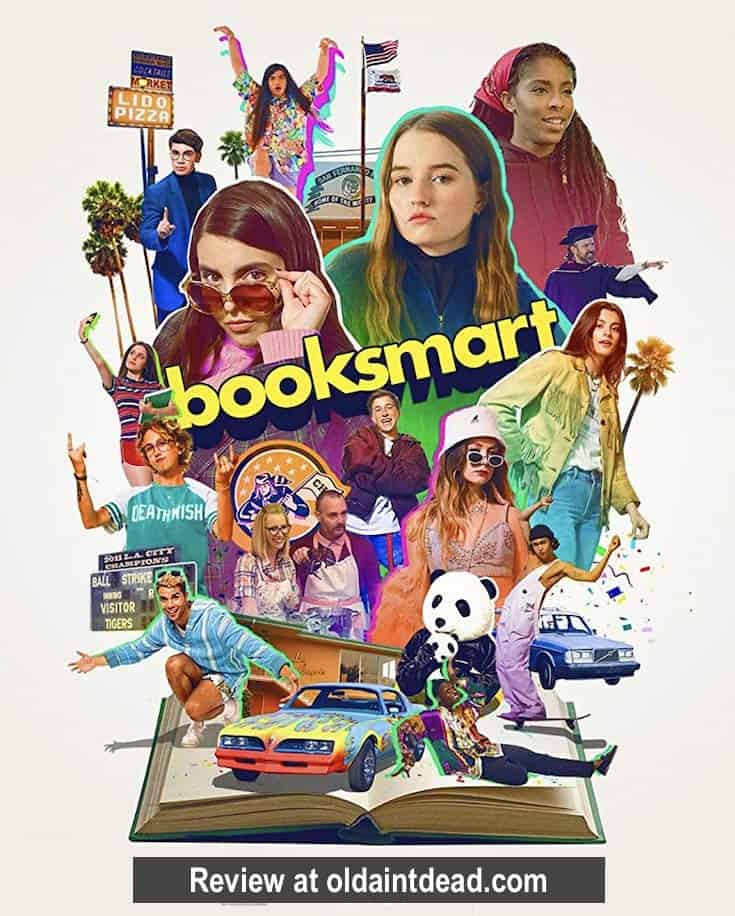 Although they're booksmart, they have no idea how to find the graduation party at Nick's aunt's house. They wander all over LA looking for it and attend 2 other parties along the way. Getting there is hilarious and ridiculous. They get an Uber ride with their principal (Jason Sudeikis). Their favorite teacher, Miss Fine (Jessica Williams), gives them a ride and ends up at the party with them. Molly discovers the kid with the bad reputation, Triple A (Molly Gordon), is actually pretty cool when she gets a ride from her.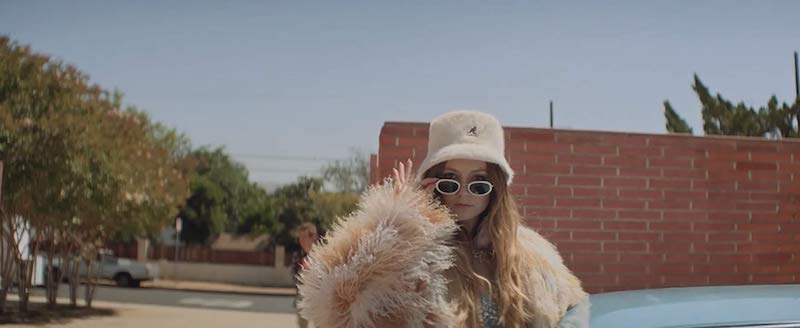 Gigi (Billie Lourd) is everywhere. At every party. Magically. In a different costume each time. Billie Lourd almost steals the show. I say almost because Beanie Feldstein and Kaitlyn Dever are impossibly good. But Billie Lourd adds a good deal of the shine to this shiny object of a film.
When they finally end up at the right party, their intended targets for amorousness look promising. At first.
Enter Jared (Skyler Gisondo), who has an actual conversation with Molly. It's unexpected and surprising that he turns out to be human. And enter Hope (Diana Silvers), who unexpectedly and surprisingly will kiss a girl while nearly naked on a bathroom rug. Maybe the night isn't a total bust. Oops, maybe it is.
The graduation ceremony the following day involves a car race. Amy and Molly might have a post-graduation girlfriend and boyfriend – it's a bit early to say, but things are looking up.
This story about friendship and coming of age and working too hard is a pure delight. It's available to stream on Hulu, Amazon Prime, YouTube and a couple of other streamers. Watch it if you can.
Take a look at the trailer.
Have you seen Booksmart? What did you think of it?