Dolly Parton's Heartstrings is a set of 8 stories based on songs from Dolly Parton's past. The stories are unrelated and can be watched in any order. All of them are stories about love and faith and do indeed tug at the heartstrings.
The stories in Dolly Parton's Heartstrings cover the bases for every kind of love. If you love Dolly Parton and her music, the various treatments of her beloved songs will probably make you happy – and often will make you tear up. In case there are unfamiliar songs by Dolly in this series, you can hear most of them on YouTube, such as "Cracker Jack."
Everyone knows Dolly Parton's music and can probably sing along with a good many of her songs. But she wants you to look at them in a different way: as the story of her life and her place in the Tennessee mountains. Her music is her autobiography.
There were a lot of sweet old fashioned stories in the mix here. Sometimes it felt too sweet to me. But it was not just old timey tales of love; there were some LGBTQ characters and an interracial romance. Stories were set in modern times and in the past.
Only two episodes were directed by women: Liesl Tommy and Erica Dunton.
I'll give you a very fast rundown of the different stories and some of the actors who are in them. Dolly appears in each one in the introduction and sometimes acting in the story. Her music is in every story.
Jolene
Julianne Hough stars in this one. She sings with Dolly and proves herself an amazing talent.
Two Doors Down
This is the LGBTQ story that angered some of Dolly's fans who don't quite get that love is love. Andy Mientus and Michael J. Willett star as a gay couple struggling to come out to a prejudiced mom played by Melissa Leo. Aidan Langford plays a nonbinary teen who further confounds the bigots.
If I Had Wings
Delta Burke and Gerald McRaney lead this story about a father's love for his children.
Cracker Jack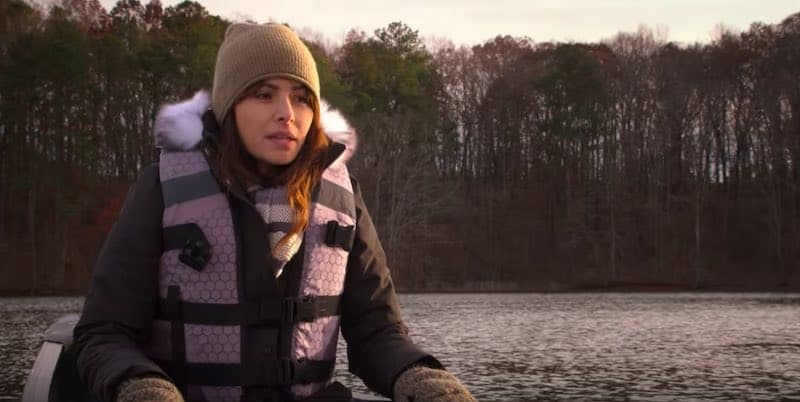 This was the strongest story of the 8, in my opinion. It tells about 4 lifelong friends and how they stick together through everything. Sarah Shahi, Rochelle Aytes, Jessica Collins, and Tammy Lynn Michaels played the friends. There was another LGBTQ character in this one, played by Tammy Lynn Michaels.
I thought Sarah Shahi's performance in this was outstanding and the best work of the many top notch actors participating in all 8 of the stories.
Down from Dover
Holly Taylor stars in this one about a young white pregnant teen in love with a young Black soldier played by Shane Paul McGhie.
Sugar Hill
Patricia Wettig and Timothy Busfield lead this one about a lifetime of love and the grief of losing it.
J.J. Sneed
This one's an old fashioned western story starring Colin O'Donoghue and Willa Fitzgerald as an outlaw and an independent minded woman.
These Old Bones
Kathleen Turner and Ginnifer Goodwin star in this one about an old mountain woman with the gift of sight and the young lawyer who is out to get her.
Have you watched any of these stories? Were you wiping away tears at the end of every one? Or was it was just me?