Dark Places is a haunting tale about recovering from childhood trauma and the lingering seduction of evil. I give it high marks. The acting was brilliant from all the cast, particularly Charlize Theron and Christina Hendricks. The plotting and story details were original and fascinating.
Spoilers ahead.
The film was based on a book by Gillian Flynn, who also wrote the novel Gone Girl, which was equally original in plotting. Gilles Paquet-Brenner wrote the screenplay and directed Dark Places.
The film centers around Libby Day, who was 8 years old when her family was murdered in their Kansas farmhouse. Only she and her brother Ben survived. Young Libby is played by Sterling Jerins, the adult by Theron. Teen Ben is Tye Sheridan, adult Ben is played by Corey Stoll.
Libby is in her 30s and still completely broken by her past. She lives alone in a place filled with piles of things (barricades, actually), wears the same clothes day after day, and can't abide anyone touching her.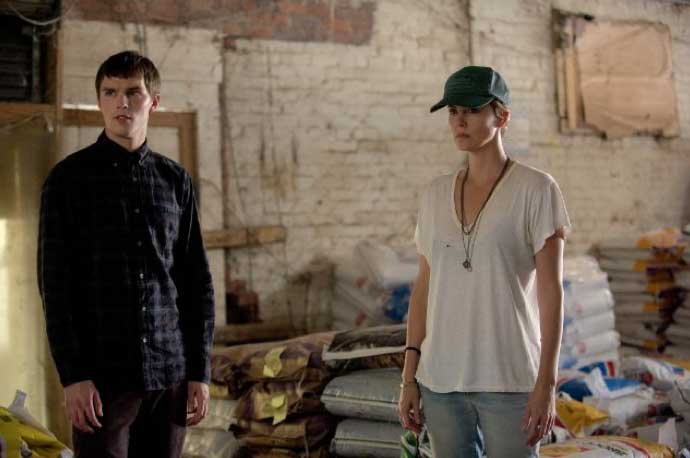 Then Libby meets Lyle (Nicholas Hoult), who is a member of a club that tries to solve old crimes. The people in this club who are investigating the Day killings believe Ben is innocent. She agrees to talk to them if they will pay her.
This decision opens up all sorts of old memories for Libby and eventually leads to a healing of sorts.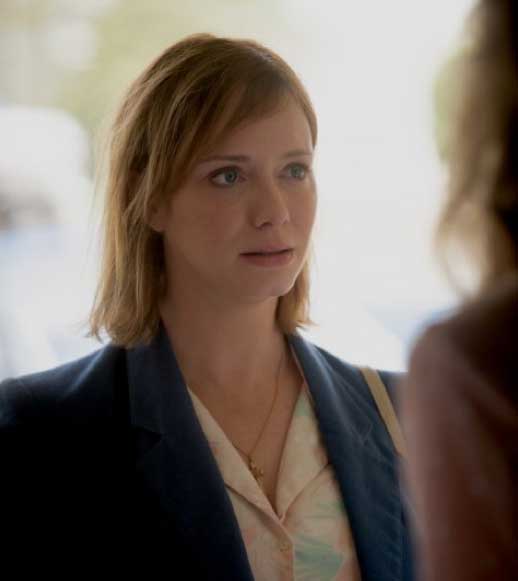 In scenes from Libby's childhood we see her broke and desperate mother (Christina Hendricks) trying to hang on to the family farm and support her four kids. Ben, the eldest, is in trouble. Ben and his pregnant girlfriend (Chloë Grace Moretz as a teen and Andrea Roth as an adult) are involved with Satan worshippers. Plus, he's been accused of inappropriate sexual contact by young girls at his school.
After the murders, the police question young Libby and suggest to her that she should name Ben as the killer. She does, although she knows it's a lie.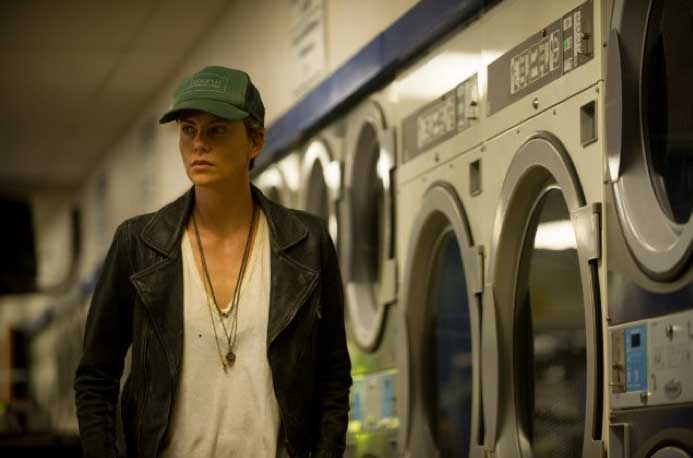 As Libby looks into her past at the urging of the "kill club" members, she goes to see her brother for the first time in 28 years. She tries to understand why he's never tried to get out of prison since he didn't commit the murders. She talks to other people from that time and slowly begins to understand and piece together what happened to her and her family.
As I mentioned, the secrets and revelations in the story are beautifully plotted and slowly revealed, so I don't want to give any more of the plot away here. It would ruin your experience of this moody and powerful film.
Watch the trailer in this earlier post.
I thought the film was outstanding and would love to hear your thoughts if you have seen it.