Hulu has been advertising the heck out of Hard Sun, a 6 part series from the BBC and Hulu. I decided to give it a try. It was a mix of good and bad.
The underlying story is that the sun is going to destroy the earth in 5 years. Cops DCI Charlie Hicks (Jim Sturgess) and DI Elaine Renko (Agyness Deyn) stumble on evidence of the coming apocalypse.
A secret service woman named Grace Morrigan (Nikki Amuka-Bird) is charged by the government with getting the evidence back and keeping the impending disaster a secret.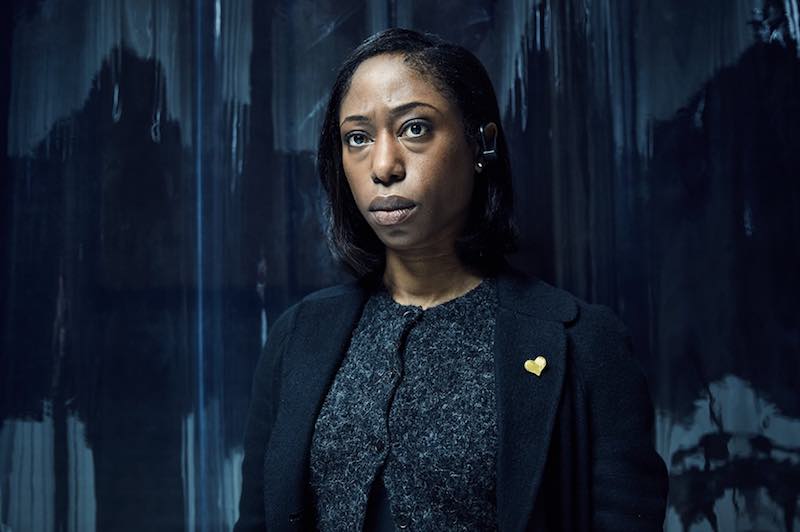 The evidence is on a flash drive. Grace will threaten anyone, do anything, to get it back.
Elaine releases the information to a newspaper man, Will Benedetti (Ukweli Roach). The story is splashed all over the headlines. The government steps in and says it was all a hoax. The newsman is fired and has to go into hiding.
But people saw the news and some believed it. End-of-the-world nut cases start coming out of the woodwork causing mayhem. This creates a number of subplots dealing with crazy crimes from people who are worried over the hard sun. There were many subplots that didn't jell together in the end. You expect a mystery thriller to have subplots that tangle up the tale, but you also expect them to tie together in the end.
Elaine, Charlie, Grace, and everyone else who knows the truth want to keep on as best they can for the next 5 years. They want to be with their families, do their jobs, and maintain some sense of order and protection for those they love until the end.
Charlie has a pregnant wife (Lorraine Burroughs) and a daughter (Tamara Smart). One of the many unrelated subplots is that Elaine was made Charlie's partner because he's suspected of killing his former partner. He's currently screwing the dead partners wife (Aisling Bea). Elaine's investigating all that while getting to know Charlie as a partner.
Elaine has a mentally ill teen age son Daniel (Jojo Macari). He was born of rape and given up by his 13 year old mother, but they've recently found each other. He's a dangerous kid but she loves him and wants to protect him.
The big boss is DCS Roland Bell (Derek Riddell). I don't know about you, but when I see Derek Riddell and Lorraine Burroughs in the same series, my only thought is both of them have been in bed with Sarah Lancashire! One in Happy Valley and one in Last Tango in Halifax. Honestly, this was the most exciting thing about Hard Sun to me.
Also check out Lorraine Burroughs in Last Tango in Halifax Christmas Special.
Charlie and Elaine are under threat from Grace and they eventually bond as a team. They join the ranks of people who will do anything and threaten anyone to keep their families safe. The takeaway from Hard Sun seems to be that everyone is corruptible.
Is Hard Sun a parable on climate change? Are we such a heedless, corrupt species that our own self-destruction is deserved?
The actors did a fine job with their material. I was impressed by Agyness Deyn, an actor I'd never seen before.
The things I most disliked about Hard Sun included a disjointed plot and overwhelming music. The various crimes in each episode seemed only marginally related. In one scene, Elaine initiates sex with Will, the reporter. It felt totally random and out of the blue. Elaine and Charlie had several knock down, bloody fights. After each one, they went on as if nothing had happened. What?
The music might have been something to enhance the mood, but it was mind-blowing loud. I had to keep my finger on my volume control to repeatedly turn down the music and turn up the conversation. Very annoying.
Fans of sci-fi thrillers may enjoy Hard Sun despite its faults. Have you seen it? What did you think? Why did you watch all the way through?