If I Stay tells the story of Mia Hall (Chloë Grace Moretz), who is in a coma after a car wreck. The story unfolds in a non-linear way, with Mia wandering untethered from her body in the hospital while we watch the story of her life retold.
Here's the film synopsis:
Mia Hall thought the hardest decision she would ever face would be whether to pursue her musical dreams at Juilliard or follow a different path to be with the love of her life, Adam. But what should have been a carefree family drive changes everything in an instant, and now her own life hangs in the balance. Caught between life and death for one revealing day, Mia has only one decision left, which will not only decide her future but her ultimate fate.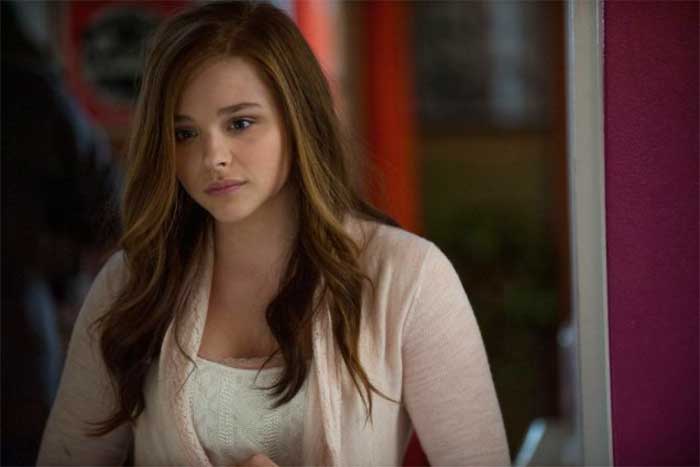 Chloë Grace Moretz is a brilliantly talented young actress, but I confess I was attracted to the film at first by Mireille Enos, who plays her mother Kat, and Lauren Lee Smith who plays a family friend, Willow.
Other cast includes Jamie Blackley as Mia's boyfriend Adam, Joshua Leonard as her dad Denny, Liana Liberato as her friend Kim, Aisha Hinds as her nurse, and Stacy Keach as her grandfather. Gabrielle Rose played her grandmother, but I don't remember her having any lines even though she was around.
Mia and Adam are both musicians. She plays cello and idolizes Beethoven. He plays guitar in his own band and has a punk rocker's sensibility. Mia's parents are grunge band, Portland punk rockers themselves. Adam fits in with her parents perfectly. At first it seems Mia and Adam will never understand each other musically, but they eventually do find a way to fit together.
The relationship between Mia and Adam is emotionally mature, despite the fact that when they meet, they are both in high school. He graduates and starts finding success touring with his band. She is accepted to Juilliard. Before they have time to deal effectively with what this all means, Mia and her family are in a car wreck.
The plot wasn't particularly original – I've seen movies based on the premise of an out of body soul wandering about during a coma before. But the performances were very good and I enjoyed the music. Chloë Grace Moretz never does anything less than be impressive. I loved seeing Mireille Enos in this kind of earth-mother, music groupie role. She plays the kind of mom who has a Debbie Harry costume ready just in case you're going to a Halloween gig.
If I Stay was written by Shauna Cross, based on a novel by Gayle Forman. R.J. Cutler directed the 2014 film.
Watch the trailer for If I Stay