Pachinko is a fascinating, beautifully written and photographed family saga. Everything revolves around the Korean character Sunja, whose life story is told from birth into her 80s. In the photo above you see the teen Sunja, played by Minha Kim. With her is Hansu (Lee Min-Ho).
In Pachinko, Sunja's life story and that of her family and descendants occurred at the time of the Japanese invasion of Korea. In addition to the Japanese occupying Korea, many hundreds of thousands of Koreans were forced to go to Japan as labor. The story is played out against this political backdrop.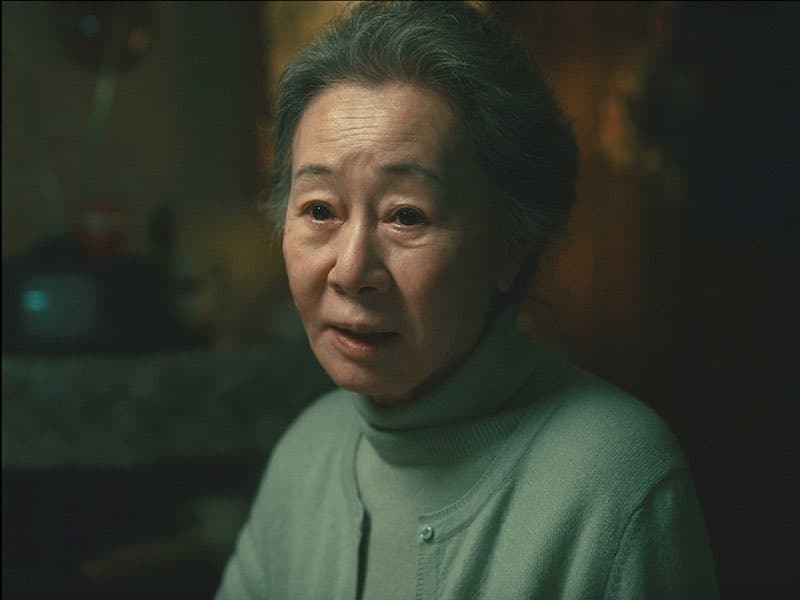 Older Sunja was played by Youn Yuh-jung, who won a Best Supporting Actress Academy Award for her beautiful performance. #EldersRock! She was my absolute favorite of everyone in the cast and made everything else interesting.
The story was told on multiple timelines at once. You might see Sunja as a child, a teen, and an elder in three related situations one after another. Sometimes you stuck with a character and a time period for quite a while, sometimes things jumped around in time quickly. It was helpful to me because it gave me a way to track family relationships and connect the dots between people at various times.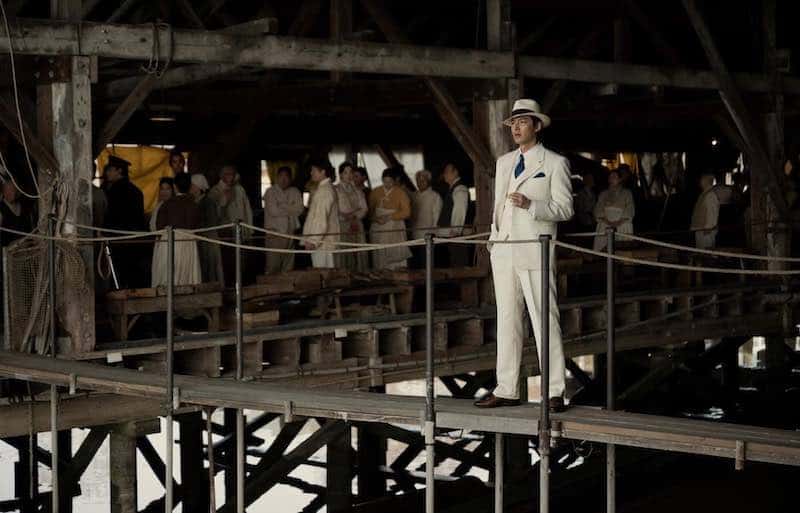 As a young woman, Sunja fell in love with the very handsome Hansu (Lee Min-Ho). He was in her village as the owner of a fish marketing company. He was irresistible and Sunja was pregnant before she learned that he was already married to someone back in Japan.
Sunja's widowed mother ran a rooming house. She took in a very sick pastor named Isak (Steve Sang-Hyun Noh) and nursed him back to health. When Isak saw what Sunja's situation was, he offered to marry her. She married him and went to Japan with him. Sunja's son Noa was born in Japan, and Isak accepted him as his own. Isak kept some of his more interesting activities secret from Sunja until a crisis arose.
Unbeknownst to Sunja, Hansu was keeping track of his son. There was a pocket watch involved in interesting ways in Hansu's story. Hansu went through the huge 1923 Yokohama earthquake that was explored in depth.
Sunja and Isak also had a son, Mozasu (Soji Arai). He grew up to run Pachinko parlors. Mozasu had a son named Solomon (Jin Ha). We meet Solomon in the late 1980s in New York where he worked as a banker. He is Sunja's grandson, in case you need help keeping up.
Soloman came to Japan to convince a lone holdout in a property sale who was keeping his bank from making a big profit real estate deal. He was also seeking his girlfriend from his teen years. She was Hana (Mari Yamamoto). Hana brought another topical 80s storyline into the saga.
As with most Korean dramas, the story unfolded slowly. The first few episodes were there to help you get to know the characters, but in episode 4 the action really picked up.
If you think about famous family sagas, perhaps One Hundred Years of Solitude by Gabriel García Márquez or The Thorn Birds by Colleen McCullough, Pachinko is equal to them in every way. It's rich and full in human terms. There's an added bonus because of the way Korean history and Korean culture were integrated into the family tale.
Every episode is available now on Apple TV+. If you've seen it, I'd love to hear your reaction.