Russian Doll, season 2, shifts the focus of Natasha Lyonne as Nadia Vulvokov. Instead of dying again and again, she searches through time and her own ancestry to discover who she is. Natasha Lyonne was star, co-creator, showrunner, and director of several episodes in season 2. She was brilliant at all of it.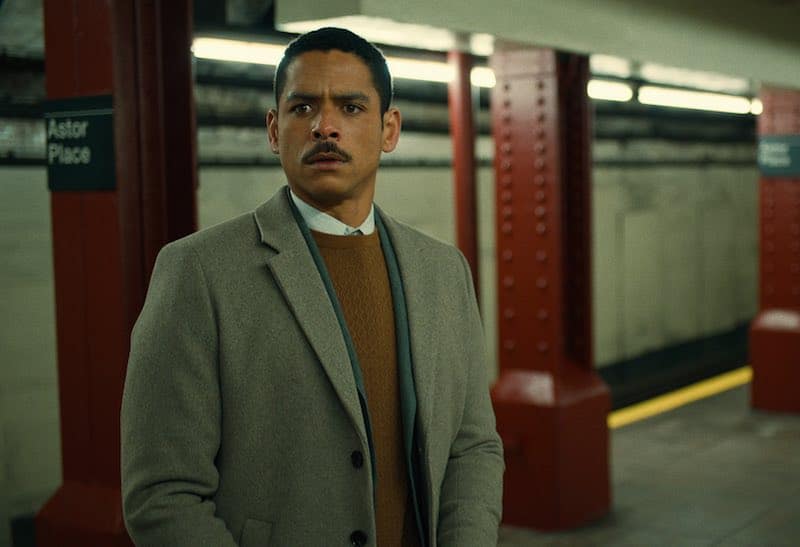 Russian Doll again features Alan (Charlie Barnett), who goes through time travel adventures on his own and with Nadia.
Trips through time begin on the NYC subway. They end up in East Berlin in 1962, Germany in 1944, the East Village in 1982 and several other places.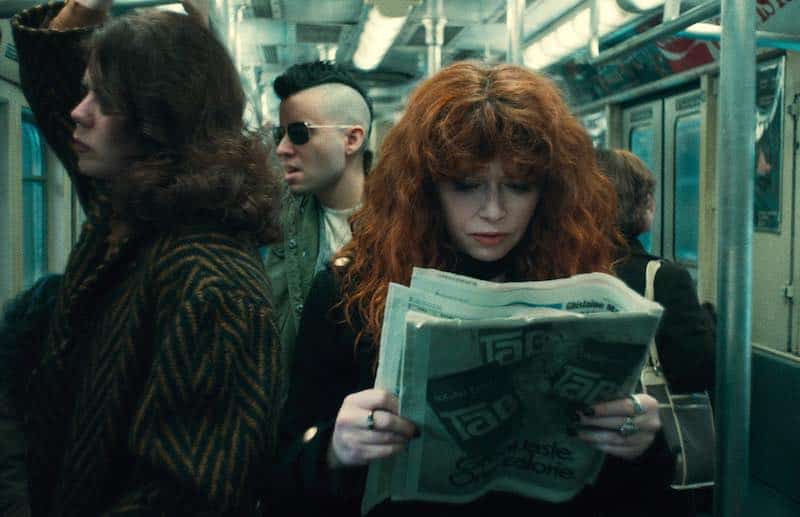 Nadia actually becomes her mother Lenora (Chloe Sevigny), her grandmother and her great-grandmother as she explores her family history, the Holocaust, the Nazis, and the genetic and epigenetic strands that created her. As her mother, she gives birth to herself.
Nadia decides if she uses her trips back in time to find the Krugerrands the family lost, she could improve everyone's life. She tries several different ways to do this, but is unable to change the outcome. She thinks about raising herself the infant as herself the adult.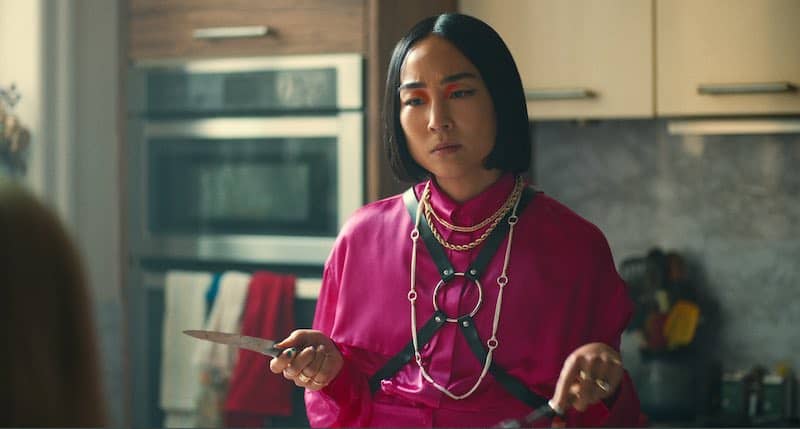 Nadia and Alan are turning 40 on their birthdays in season 2. Maxine (Greta Lee) and Lizzy (Rebecca Henderson) plan another birthday party. But something happens to Ruth (Elizabeth Ashley), who is Nadia's emotional parent if not her biological one. That changes the birthday celebration to something else.
After many time anomalies that put Nadia in touch with her own personal ancestry.com discovery tour, she comes out at the end with a deeper understanding of who she is. She's almost content. She even smiles at herself in the infamous mirror in Maxine's bathroom. Season 2 feels emotionally complete at that point.
The plot is crazy and impossible and creative in astonishing ways. Natasha Lyonne told Rolling Stone, "I'm deeply cracked from a combination of Talmud and LSD." This sentence is a perfect encapsulation of the season. Releasing the hallucination in its entirety on 4/20 was also perfect. Thanks to Netflix for that.
The music, the supporting cast, the humor, the excellent use of the camera – all of it worked beautifully and made Russian Doll season 2 a brilliant achievement. This is one of the best things on television and it is 99.9% pure women power making it that way. Okay, Alan and Horse (Brendan Sexton III) deserve a few percentage points.
What did you think of season 2?