Shrill, season 2, takes the main character Annie (Aidy Bryant) on a journey of discovery about herself and the people around her. Aidy Bryant developed the series with Alexandra Rushfield and Lindy West. Bryant wrote for every episode, and also directed in season 2.
Shrill is categorized as a comedy, but its themes are dang serious. Body image and fat shaming are the main themes, but there are also messages about love, friendship, family communication, speaking up for yourself, and doing what's best for yourself.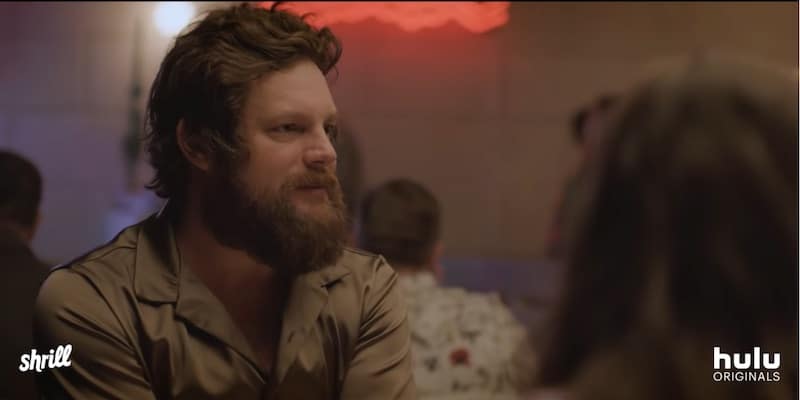 Annie is dating Ryan (Luka Jones). He's an overgrown adolescent, unemployed, and an idiot. Annie finally gets a glimmer of an idea that he might not be the perfect guy for her in season 2.
Annie gets her job back. Her flaky boss Gabe (John Cameron Mitchell) basically turns the running of the magazine over to Annie's good friend Amadi (Ian Owens). Amadi is really good at the job. To Gabe's credit, he sends Annie to a women's conference and pushes her to write a good article about it.
The article is so good, the big boss Sheila (Illeana Douglas) takes note of Annie's talent. Sheila may try to steal her away. However, if Annie changes jobs, all the weird characters who create the comedy ensemble at her work would have to somehow remain in the series.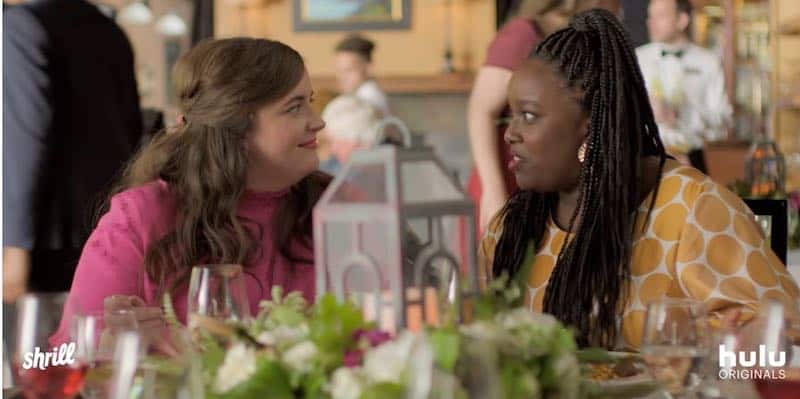 As in season 1, Annie rooms with Fran (Lolly Adefope). Fran goes on a sex cleanse this season and learns to live as a single girl. Also, hot damn, Lolly Adefope can sing.
At a family wedding, Fran confronts her mother (Délé Ogundiran) about her choices for where to live and how to earn a living. It clears the air between them and inspires Annie to talk with her own mother (Julia Sweeney).
Season 2 had 8 episodes, but they go by really quickly. I liked where Annie was at the end of the season. She's making progress. We need another season, because Annie is just getting her life figured out. Two seasons are not nearly enough time to spend with Annie Easton.
Shaka King and Natasha Lyonne also directed in season 2.
Have a look at the trailer for the new season.
Have you watched season 2 of Shrill yet? How do you feel about this body positive comedy series?