St. Martha's is a 15 minute indie production from actor, writer, and first time director and producer Madie Riley. The short film is available on Vimeo. Find your way to it by starting at Invalid Productions. You can view it for two bucks.
Full disclosure, I am acquainted with Madie Riley. Before I watched St. Martha's I knew she was interested in filmmaking, but I didn't realize how talented she is. She lives in Austin and used Austin talent and locations for the film.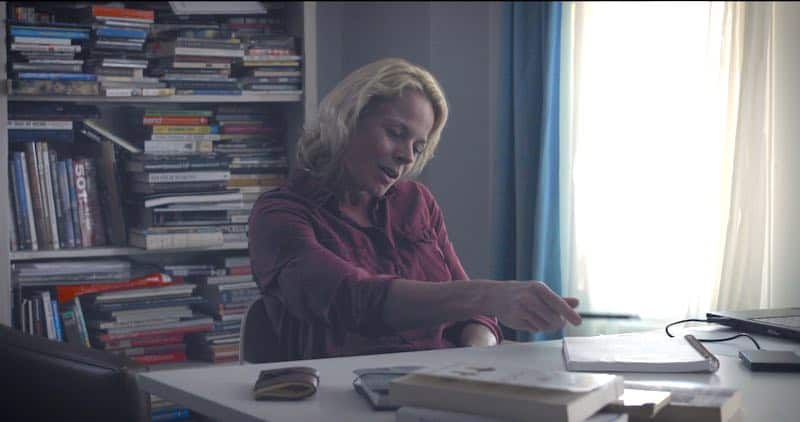 The story introduces us to Dora (Kimberley Pember) who runs a halfway house for women recently released from prison. The place is called St. Martha's, after a quote from Martha Stewart.
Emma (Madie Riley) wakes up in bed with a guy whose name she can't remember. She stayed all night with him. This indiscretion is going to get her kicked out of St. Martha's.
As Dora and Emma talk about Emma's rule breaking and loss of a spot in the halfway house, we learn a bit about why Emma was in prison, and why Dora is running a halfway house. The theme in St. Martha's is forgiveness.
I was impressed with the acting from Kimberley Pember and Madie Riley. Both are natural and at ease in front of a camera.
Other actors in the short film included Melanie Rene, Aaron Hale, Milli Mills, Jenn Rivera, Sarah Rain, Amy Kleeman, and Allison Crow.
This indie is definitely worth the $2 – for $3 you can have the download. I hope many of you will see the short and learn the name of this young writer and director from Austin, TX. It's billed as a pilot episode. That may mean there is more to come. The two characters we got to know a bit were promising and worthy of more story.
Here's the trailer.
Did you give it a look? What did you think?